Digital and Creative
The Digital sector is one of the driving forces for change and evolution of our businesses and our society.
For businesses to flourish and succeed – developing new products, services and new markets they will need to attract and retain talented individuals. There is therefore a wealth of opportunities to access across a wide range of digital disciplines
The Liverpool City Region benefits from a number of unique digital assets, including the GTT Express transatlantic internet cable, and the STFC Hartree Centre at SciTech Daresbury.
In addition, other world-leading facilities such as Sensor City which lies at the gateway to the Knowledge Quarter (KQ) in Liverpool, brings together the City Region's key partners to collaborate and supports the narrowing of the gap between the Liverpool City Region and London and the South East.
The Liverpool City Region had a world class history of being a leader in the creative sector, and many of the country's leading musicians, comedians, entertainers and actors are linked to the region.
The Creative sector is extremely diverse, covering all kinds of careers in which people make things using their imagination, including wood and metal working, music, creative writing and publishing, radio, advertising, photography, theatre and film work, video and games production, art, fashion, and many others, and it overlaps with many other sectors.
Many of these jobs attract people who have an innate skill or talent, and therefore experience and passion may be as important as formal qualifications in getting your first role ambitions to be a world-leading economy and supports both business and leisure activities.
Digital and Creative
LCR Vacancies
0
*When clicking through to 'Search Vacancies' you will be taken to Find a Job. The number of vacancies available will be different to that displayed as these are taken from multiple sources.
Career Progression Pathways
Whether you are interested in an apprenticeship, traineeship or you already work within this sector, the following career progression pathway diagram provides a basic overview of some of the roles available at various levels.
The roles detailed within the diagram are just a few of those available and demonstrate how continued learning can help you progress through this particular sector whether you have just started your career journey or are looking to move on up.
Each role detailed, provides a brief overview, highlighting the responsibilities and duties involved, as well as average salary and what level of learning the role is associated with.
Job Level 4 for Digital
Animator
Level: 4
Salary From: £14,000
Average Salary: £25,000
Salary To: £36,000
Animators bring drawings and computer generated characters to life on screen.
Computer-Games
Level: 4
Salary From: £25,000
Average Salary: £47,500
Salary To: £70,000
Computer game developers create video games for phones, tablets, PCs and consoles.
Computer-Games-Tester
Level: 4
Salary From: £24,000
Average Salary: £37,000
Salary To: £50,000
Computer games testers play computer games to check they work and find problems or 'bugs'.
IT-Support
Level: 4
Salary From: £18,000
Average Salary: £26,500
Salary To: £35,000
IT support technicians identify and solve software and hardware problems on computers.
Job Level 5 for Digital
Broadcast-Engineer
Level: 5
Salary From: £20,000
Average Salary: £35,000
Salary To: £50,000
Broadcast engineers make sure television, radio and online programmes are broadcast at the right times and are high quality.
Digital-Delivery
Level: 5
Salary From: £34,000
Average Salary: £52,000
Salary To: £70,000
Digital delivery managers are responsible for the performance of a team and the digital products and services they produce.
E-learning-Developer
Level: 5
Salary From: £19,000
Average Salary: £29,500
Salary To: £40,000
E-learning developers create course materials that can be studied on a computer network or online.
IT-Trainer
Level: 5
Salary From: £20,000
Average Salary: £30,000
Salary To: £40,000
IT trainers design and teach computer courses.
Network-Engineer
Level: 5
Salary From: £21,000
Average Salary: £36,500
Salary To: £52,000
Network engineers are in charge of transferring data across digital networks.
Software-Developer
Level: 5
Salary From: £20,000
Average Salary: £45,000
Salary To: £70,000
Software developers design, build and test computer programs for business, education and leisure services.
Solutions-Architect
Level: 5
Salary From: £37,000
Average Salary: £58,500
Salary To: £80,000
Solution architects lead teams that create new computer systems for clients.
Level: 5
Salary From: £16,000
Average Salary: £25,500
Salary To: £35,000
Sound technicians are responsible for recording the voices and background noise on TV and film shoots.
User-Experience
Level: 5
Salary From: £25,000
Average Salary: £37,500
Salary To: £50,000
UX designers use research to understand their users and create websites, applications and software to meet their needs.
Web-Developer
Level: 5
Salary From: £20,000
Average Salary: £37,500
Salary To: £55,000
Web developers use computer code to create and maintain websites and applications.
Job Level 2 – 3 for Creative
Writer
Level: 2
Salary From: £15,000
Average Salary: £25,667
Salary To: £60,000
Writers produce creative work, including novels, children's books, scripts, poetry and travel and technical writing.
Fine-Artist
Level: 3
Salary From: £15,000
Average Salary: £26,000
Salary To: £60,000
Fine artists create original works of art using methods like painting, drawing and sculpture.
Illustrator
Level: 3
Salary From: £18,000
Average Salary: £20,333
Salary To: £40,000
Illustrators produce drawings, paintings or diagrams for use in products like books and greetings cards, or on packaging.
Photographer
Level: 3
Salary From: £17,000
Average Salary: £21,667
Salary To: £45,000
Photographers take and process pictures of people, places, products and events.
Job Level 4 – 5 for Creative
Magazine-Journalist
Level: 4
Salary From: £18,000
Average Salary: £20,667
Salary To: £40,000
Magazine journalists research and write news articles and features for a wide variety of publications.
Screenwriter
Level: 4
Salary From: £25,000
Average Salary: £29,667
Salary To: £60,000
Screenwriters write the stories for feature films, TV programmes and computer games.
TV-Film-Camera
Level: 4
Salary From: £20,000
Average Salary: £21,333
Salary To: £40,000
Camera operators record images for film, television, commercials and online.
Video-Editor
Level: 4
Salary From: £18,000
Average Salary: £22,333
Salary To: £45,000
Video editors bring together images and sound for use in film, TV and online productions.
Advertising-Art-Director
Level: 5
Salary From: £18,000
Average Salary: £22,667
Salary To: £45,000
Art directors design the visual side of advertising campaigns for all kinds of media including film, TV, web or print.
Advertising-Copywriter
Level: 5
Salary From: £20,000
Average Salary: £35,000
Salary To: £80,000
Advertising copywriters produce words for print, TV, radio and online adverts.
Fashion-Designer
Level: 5
Salary From: £20,000
Average Salary: £21,667
Salary To: £40,000
Fashion designers use creative and technical skills to design new clothing and fashion ranges.
Graphic-Designer
Level: 5
Salary From: £18,000
Average Salary: £19,333
Salary To: £35,000
Graphic designers create visual branding, adverts, brochures, magazines, website designs, product packaging and displays.
Live-Sound-Engineer
Level: 5
Salary From: £25,000
Average Salary: £23,333
Salary To: £40,000
Live sound engineers control the sound at events like theatre performances, music concerts and festivals.
TV-Film-Assistant-Director
Level: 5
Salary From: £30,000
Average Salary: £31,667
Salary To: £60,000
Assistant directors support directors by organising and planning everything on TV or film sets.
THERE ARE MANY ROLES WITHIN THE DIGITAL AND CREATIVE SECTOR.
TO SEARCH SPECIFIC JOB DESCRIPTIONS CLICK HERE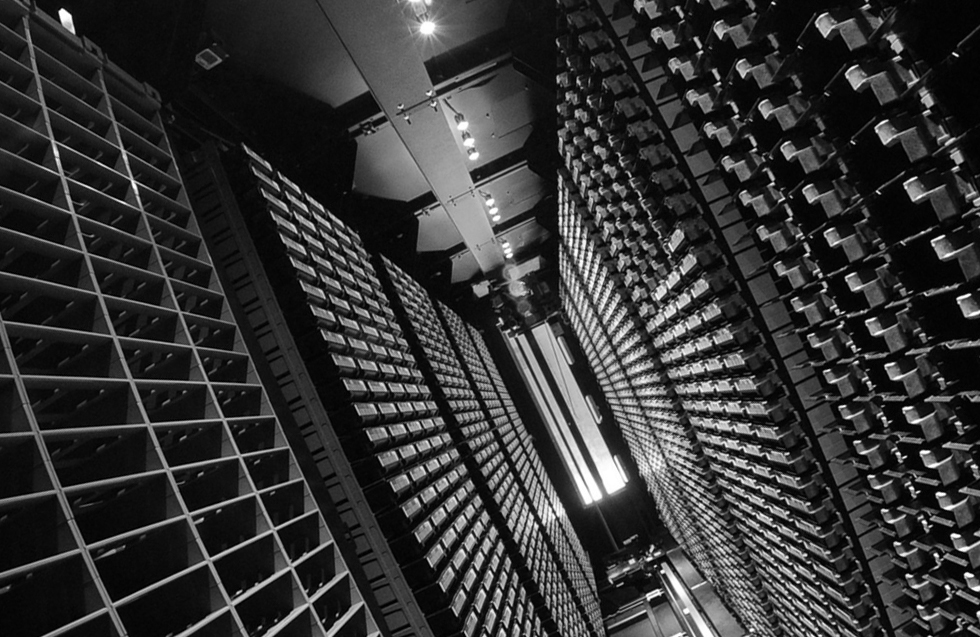 DIGITAL AND CREATIVE REELS
Advise:
Employers from around the city region share their advice and tips for those looking to enter the sector.
Diversity:
Find out how employers from across the city region champion diversity within their organisations.
Experiences:
Want to know more what it's like to work within this sector? Find out from those who know best.
Innovation:
Gaining that cutting edge through innovation is what makes the city region one of the best places to work. Find out why.
Pathway:
Want to know how you can work your way up in this sector? Helpful tips and advice are shared here.
Overview
Do you see yourself in a career where you're creating things – things like making music, making videos, making people laugh or cry, making games, making pictures, making adverts, making crafts, making art, making a performance?
Putting something of your own character into your work, something unique which reflects your style and values?
Then maybe the Digital and Creative is for you – this sector offers some of the most diverse and interesting roles for people whose ambition is to work in fields such as:
Performing arts, such as acting on stage or screen.
Music, including performing, writing, producing or managing musicians.
Visual arts, including sculpture, painting, drawing and illustrating
Crafts, such as weaving, woodworking, metalworking, furniture-making and jewellery-making, and others
Film, TV, animation, visual effects, video, radio and photography
Video game creating and production, virtual reality and extended reality
Writing books or periodicals, blogs, publishing literature.
Design, including fashion, architecture, product design, and graphic design
Marketing and advertising, including creative agencies.
The Liverpool City Region has always been famous for producing musicians and entertainers.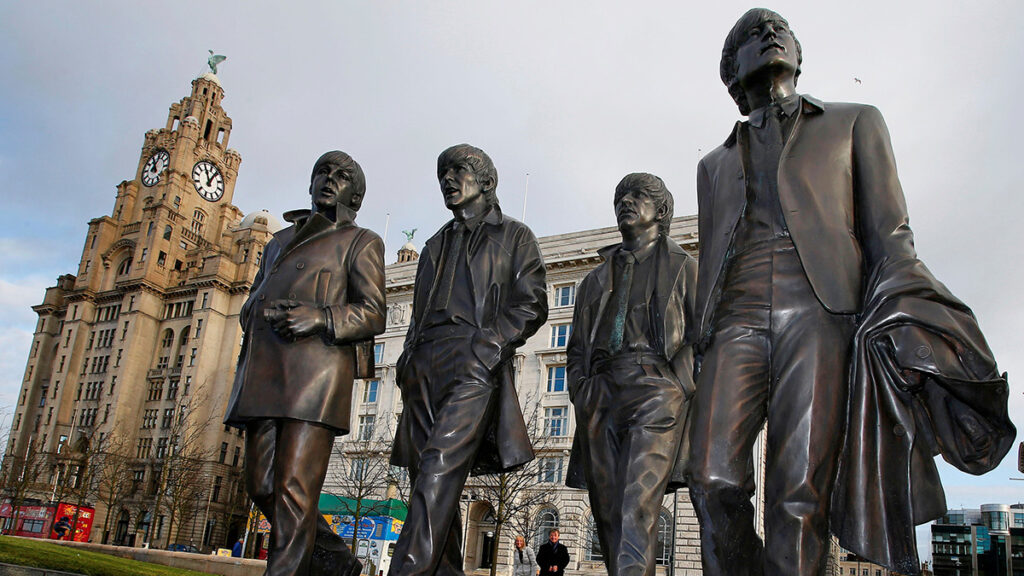 The Beatles rocked the world in the 1960s and still bring in thousands of visitors today, and we have many famous local actors, musicians, concert venues, as well as arts venues, including all of our theatres, live band venues, the Comedy Club, and also the Liverpool Academy of Performing Arts producing a constant stream of new talent.
The Studio is the UK's first school specialising in digital technology based in the Baltic Triangle, a growing Digital and Creative cluster in the City Region, where they educate young people for success in a digital world – in particular for employment, entrepreneurship, new business ventures or further study in the digital media sector.
Their students are creators, as well as consumers, of technology, and the digital content they create goes on to inspire other people to use digital technology in different ways.
Our increasingly technological society is constantly opening new doors to new business ideas or new ways for creative expression, and as this trend continues we may see new businesses taking advantage of emerging technologies such as holograms, artificial intelligence, robotics, quantum computing and many more which will radically transform our society.
Who could have anticipated that there would be a new Abba tour, using holograms of the band? Clever technology, talented people, and great opportunities are being created all the time, and this sector is at the cutting edge of new technology.
Here in the Liverpool City Region we have the most powerful supercomputer in the UK – in Daresbury, where the Virtual Engineering Centre is the leading technology innovation centre for engineering development using Virtual Engineering technologies and expertise.
From the sciences to the humanities, this sector fuses the collision of data, connectivity, computing power, automation, virtual reality and analytics to create knowledge and innovation in new and exciting ways, and bringing with it new and exciting job and career opportunities.
With 3 major universities in the Region, digital skills and innovation are being constantly pumped into our economy to support games design, technology, 3d engineering and so much more – for example, the University of Liverpool is at the forefront of quantum computing which is set to change all of our lives very shortly.
Sounds exciting? It is…..!
This is the sector known as Digital and Creative – in theory it covers activities which are clearly in either of these fields, so a theatre technician or games designer would clearly be in this sector, but in reality this sector overlaps into other jobs and sectors which have some digital or creative content such as manufacturing, robotics, and even clean growth.
This sector enjoys relatively high levels of productivity which is reflected in above-average wages, in fact this sector is the highest paying in the City Region with an average salary of £40,000p.a.
This doesn't mean that only senior jobs are available – quite the opposite, with many small and micro-businesses, including start-ups, offering great opportunities to join the sector with limited experience or qualifications. In fact, many employers say that passion and determination are more important, and many neuro-diverse people excel in creative environments like this.
Trends suggest that demand for these skills will continue to grow across the length and breadth of the UK, inspired by continuous advances in technology and new ways in which this can be integrated into our lifestyles.
The Digital and Creative Sector in the Liverpool City Region employs more than 11,300 people with over 2,450 businesses, and is critical to our economic performance as both a sector and an enabler for all other sectors.
As digital technology continues to transform our systems and processes, digital and creative skills become more and more valuable. For the Region to continue to prosper it is vital that it has a workforce comprised of diversely-skilled people with the passion and knowledge to innovate.
However, not only must UK businesses develop, recruit and retain the necessary type of skills, the expansion of the sector means they'll continue to be required in unprecedented numbers, so there are likely to be excellent prospects for well paid jobs and careers for the foreseeable future.
So if you're interested in a career blending new technology with creative ideas, this may be the sector for you!
Quick Facts
Digital
Currently, estimates suggest the digital industry is worth around £470bn globally, and by 2025 this is expected to grow to over £1000bn
At least 76% of business leaders are considering implementing the use of new technologies and systems in the next 5 years
In contrast to many other sectors, Covid 19 has caused businesses to rely more on digital technology and the number of jobs has increased, and the number of advertised tech roles is 42% higher than pre-pandemic levels in 2019
The average advertised tech salary is up to 50% higher than the average for all vacancies in the UK and is regularly increasing. The average advertised salary in the industry now stands at £55,061.
Research found that at least 82% of job vacancies advertised online required some digital skills.
According to Tech Nation's UK tech in 2020 review, just under three million people were employed in the UK's digital tech economy – an increase of 11% within two years, which is 9% of the working population.
The UK's tech sector is growing at 2.5 times the rate of the rest of the economy creating exciting jobs that require a range of skills and talent.
Research looking at 'Women in Tech' shows that women make up only 23% of STEM jobs and remain heavily underrepresented in the sector, but numbers are increasing.
In 2019, nine out of ten organisations surveyed by The Open University reported a shortage of digital skills.
The UK now has over 42,000 startups and nearly 10,000 corporate tech companies spread across the country.
The digital sector is set to grow very rapidly, boosted by recent developments in Artificial Intelligence, Quantum computing, the Internet of Things, and improvements in broadband and 5g connectivity.
Creative
Today, Liverpool has the second fastest growing digital cluster in the UK in 3,500 companies, many of them based in the Baltic Triangle.
Creative and digital industries in the Liverpool City Region employ around 19,000 people, down from 24, 000 before Covid but rising again rapidly.
The Liverpool City Region Cultural Compact Strategic Action Plan was launched in 2021 to support the sector to recover from Covid and commit at least 1% of funding to the Cultural sector.
Liverpool is the most filmed UK city outside London.
UNESCO has awarded Liverpool "City of Music" status, "most musical city" by the Arts Council and "World Capital of Pop" by the Guinness Book of records.
There are over 4, 000 digital and creative businesses in the LCR.
Younger people, especially, thrive in creative jobs, and a tenth of the city region's workforce is aged 16-19, that is above the national average. A fifth of the working age population is in their twenties.
Over 2 million people work in the sector nationally, and new jobs are growing nearly three times faster than the rest of the economy.
The creative sector particularly welcomes and values people who are neuro-diverse, and whose creativity and free thinking can inspire a wealth of diverse artistic expression.
About 1 in 8 UK businesses is in the creative industries.
Employment in the UK creative industries is growing at four times the rate of the UK workforce as whole, as it recovers after Covid.
Helpful Links
Government / National Careers Service documents
Liverpool City Region documents
Introducing the sector
Sector Organisations
Skills and support
Pathways to work
Jobs in this sector