Professional Business Services
The Professional and Business Services (PBS) sector is a major component of the UK economy and a key growth area for the Liverpool City Region.
The sector consists of financial, real estate, legal and insurance activities.
In addition, business support functions that include employment agencies, administration, security and rental form a key part of the sector.
Within the Liverpool City Region, there are particular specialisms such as wealth management (Liverpool City Region has the second largest wealth management industry in the UK), and also in business services to the maritime industry.
The Professional and Business Services sector is the second largest employer in the City Region, after health and life science, and generates over 27% of economic output
There has been a growth in new firms in the area of technical and environmental management consultancy – that is reflective of the strength of Green Growth, and Maritime and Logistics in the Liverpool City Region.
Prominent Liverpool City Region employers in the sector include: ARUP; Rathbones; Barclays Wealth; MAM Funds; Investec; Shore Capital; Hill Dickinson; Keppie Massie; Mott McDonald; and KPMG.
Professional Business Services
LCR Vacancies
0
*When clicking through to 'Search Vacancies' you will be taken to Find a Job. The number of vacancies available will be different to that displayed as these are taken from multiple sources.
Career Progression Pathways
Whether you are interested in an apprenticeship, traineeship or you already work within this sector, the following career progression pathway diagram provides a basic overview of some of the roles available at various levels.
The roles detailed within the diagram are just a few of those available and demonstrate how continued learning can help you progress through this particular sector whether you have just started your career journey or are looking to move on up.
Each role detailed, provides a brief overview, highlighting the responsibilities and duties involved, as well as average salary and what level of learning the role is associated with.
Job Levels 2 – 4
Call-Centre-Operator
Level: 2
Salary From: £15,000
Average Salary: £15,000
Salary To: £28,000
Call centre operators answer enquiries from customers by telephone, email, webchat, text and post.
Market-Research-Interviewer
Level: 2
Salary From: £17,000
Average Salary: £14,333
Salary To: £24,000
Market research interviewers find out what people think about products, services or issues.
Admin-Assistant
Level: 3
Salary From: £14,000
Average Salary: £15,000
Salary To: £28,000
Admin assistants give support to businesses by organising meetings, typing documents and updating computer records.
Bookkeeper
Level: 3
Salary From: £18,000
Average Salary: £18,667
Salary To: £35,000
Bookkeepers keep financial records up to date and help prepare accounts.
Payroll-Administrator
Level: 4
Salary From: £15,000
Average Salary: £15,667
Salary To: £28,000
Payroll administrators make sure employees get paid the right amount on the right date.
Recruitment Consultant
Level: 4
Salary From: £16,000
Average Salary: £20,000
Salary To: £40,000
Recruitment consultants help employers find suitable staff, and match people to permanent and temporary jobs.
Job Levels 5 – 6
Business-Development
Level: 5
Salary From: £26,000
Average Salary: £31,667
Salary To: £64,000
Business development managers build relationships with customers, suppliers and partners. They help businesses grow and improve.
Company-Secretary
Level: 5
Salary From: £30,000
Average Salary: £37,667
Salary To: £78,000
Company secretaries make sure that directors follow company law and finance rules.
E-commerce-Manager
Level: 5
Salary From: £25,000
Average Salary: £30,000
Salary To: £60,000
E-commerce managers sell and advertise products and services on the internet.
Finance-Officer
Level: 5
Salary From: £19,000
Average Salary: £19,333
Salary To: £34,000
Finance officers help to manage the finances of an organisation by keeping track of its income and controlling its spending.
Marketing-Executive
Level: 5
Salary From: £20,000
Average Salary: £25,000
Salary To: £50,000
Marketing executives promote a company's products, services or brand.
Public-Relations
Level: 5
Salary From: £18,000
Average Salary: £24,333
Salary To: £50,000
Public relations (PR) officers manage an organisation's public image and reputation.
Tax-Adviser
Level: 5
Salary From: £22,000
Average Salary: £29,000
Salary To: £60,000
Tax advisers help clients plan their finances to make sure they're paying the right amount of tax.
Bank-Manager
Level: 6
Salary From: £24,000
Average Salary: £28,333
Salary To: £55,000
Bank managers oversee the day-to-day operations of their branch, supervise staff and work to attract new customers.
Legal-Executive
Level: 6
Salary From: £17,000
Average Salary: £27,667
Salary To: £60,000
Legal executives specialise in one area of law and carry out similar tasks to solicitors.
Social-Media
Level: 6
Salary From: £25,000
Average Salary: £30,333
Salary To: £60,000
Social media managers communicate with organisations' customers and clients through social media channels.
THERE ARE MANY ROLES WITHIN THE PROFESSIONAL BUSINESS SERVICES SECTOR.
TO SEARCH SPECIFIC JOB DESCRIPTIONS CLICK HERE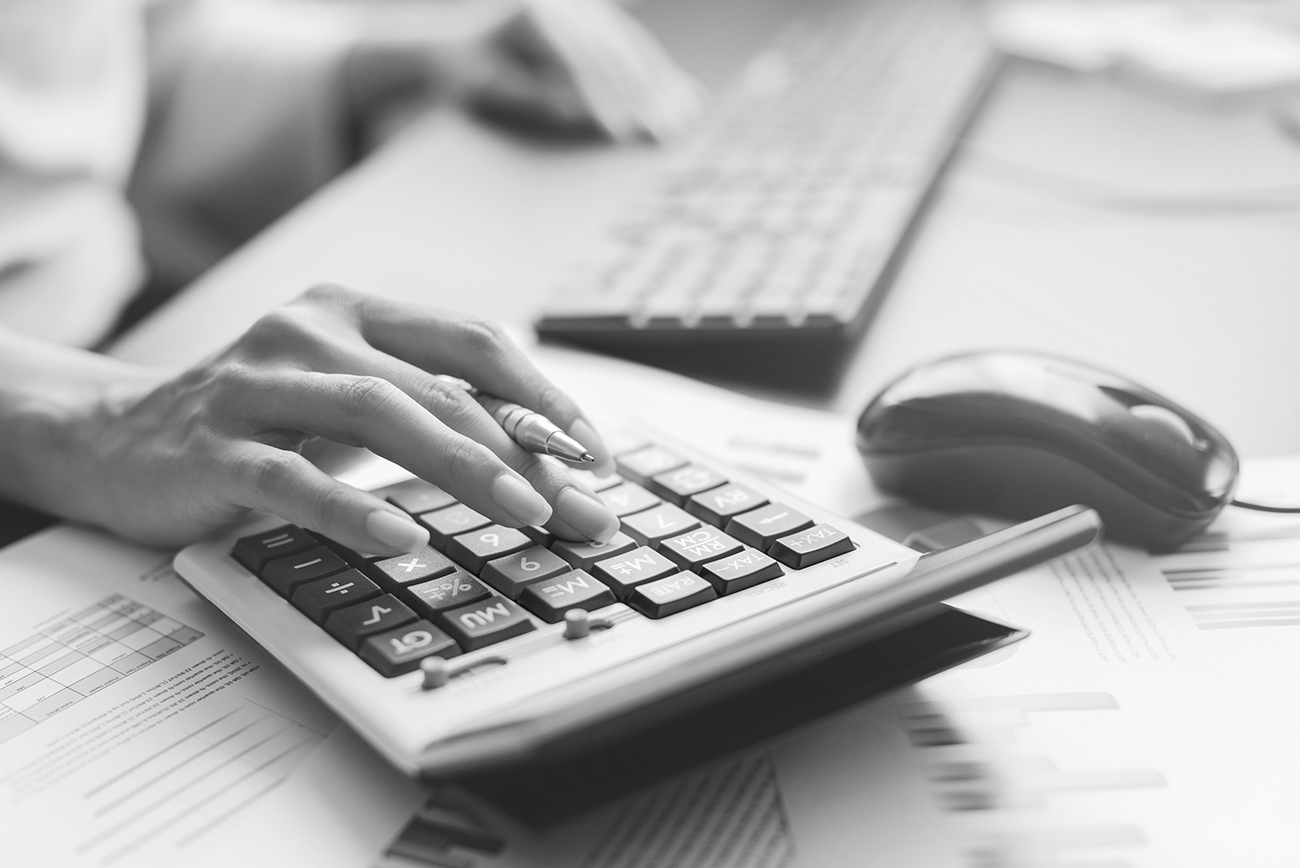 PROFESSIONAL BUSINESS SERVICES REELS
Advise:
Employers from around the city region share their advice and tips for those looking to enter the sector.
Diversity:
Find out how employers from across the city region champion diversity within their organisations.
Experience:
Want to know more what it's like to work within this sector? Find out from those who know best.
Innovations:
Gaining that cutting edge through innovation is what makes the city region one of the best places to work. Find out why.
Pathways:
Want to know how you can work your way up in this sector? Helpful tips and advice are shared here.
Overview
The Professional and Business Services (PBS) sector accounts for around 17% of all jobs in the Liverpool City Region, that means that if you're in the Playhouse Theatre in Liverpool, and all the seats are taken, 130 people there with you will, on average, work in this sector.
The sector adds more value (GVA) to our regional economy than any other sector – almost double the amount of the nearest other sector, and it supports an estimated 93,000 jobs across 12,000 companies and generates more than £4.2 billion per annum in economic activity.
We count Santander, Deutsche Bank, Shop Direct, and TJ Morris as just some of the names which have a substantial base in our region, but as well as the big names you may know, there are thousands of smaller businesses supporting other businesses in specialist areas.
But what, exactly, is the Professional and Business sector?
The Professional and Business Services sector covers a wide range of diverse industries which provide specialised support to other businesses -so it's often "hidden" behind other headline sectors, such as manufacturing or creative, but no less important.
Imagine you open a small business, making and selling widgets online.
Unless you're amazingly multi-skilled, you'll need someone to provide legal advice and set up contracts, someone to do your accounts, someone to set up and run the website, and maybe others to help with marketing, management, ICT, HR, finance, and probably other areas too.
All these activities fall into the Professional and Business Services sector, and without them many other businesses would be unable to trade successfully – they are the "back office" functions which form a spiderweb of skills between businesses.
Businesses in this area are very often small and specialised, employing skilled and qualified people, and are often characterised by not producing "tangible" outputs – i.e. they sell their professional knowledge and expertise rather than physical products.
The industry is changing and evolving all the time – as new services emerge to meet the needs of industry, or in response to technological, social, legal or environmental changes. Recent catalysts for change have been things such as Brexit and the Covid pandemic, which encouraged many businesses to seek additional support and advice from specialists in order to trade safely, legally and successfully.
This is a very diverse and exciting area to work in, with strong and well-established entry routes and lots of opportunities for advancement, and it's often possible to move between sectors, especially before you become qualified.
Many of the specialist areas, such as marketing, accountancy, HR, legal, and others have specific bodies which define and control the pathways to qualification – in many cases these will be "Institutes" such as the Chartered Institute of Marketing, or the Institute of Leadership and Management, CIPFA, the Law Society, and similar, so if you're interested in a career in this sector these are worth checking out for information and guidance on getting into these careers.
Because the entry routes are clear and defines, there are usually lots of apprenticeship opportunities for these careers, which can either be accessed as an entry route or alternatively can be completed once you are in a job, forming a ladder of qualifications to a professional level.
This is an unusual sector, because it forms specialist activities within the other sectors – for example, if you become an accountant, you may be working in manufacturing, bioscience, NHS, logistics, or any of the others – and indeed once qualified people often move between sectors because it's not your knowledge of the sector which counts, it's your knowledge of accounting.
The full list of specialisms in this sector is defined by the government as :
legal activities
accounting, bookkeeping, audit and tax consultancy
activities of head offices, management consultancy and corporate communications
architecture, engineering and related technical consultancy
scientific research and development, technical testing and analysis
advertising and market research
other professional, scientific and technical activities, including:
specialised design and photographic activities
translation and interpretation services
environmental consulting and quantity surveying
rental and leasing of consumer goods, transport vehicles, industrial equipment and machinery, and intellectual property
employment activities, including:
human resources provision and management of human resources functions
employment placement and temporary employment agencies
office administration and other business support activities, including:
combined office administrative services
document preparation and other specialised office support
call centres
exhibition, fair and conference organisers
However, the breadth and depth of today's society is so broad that all of the activities which are done by business-to-business services can't possibly be listed here, and many, such as IT consultancy services, overlap between the Professional Services and Digital sectors, and other services, such as marketing, may be considered in both this and the creative sector.
Overall, the Liverpool City Region has a huge number of opportunities for well paid professional jobs in this area, which have well established qualifications and career pathways, and which can lead to excellent careers – if you're considering a job in a professional area, this is a great sector to consider.
Quick Facts
There are about 107, 000 people in the Liverpool City Region working in this broad and diverse sector, across the UK this is 4.7 million people.
Out of every 100 people working in the Liverpool City Region, 14 will be in business and professional services, this is 1% more than the average across the UK.
The Professional and Business sector underpins all of the other sectors by providing the professionals services, such as accountancy, legal, procurement, marketing and HR functions. The sector typically does not produce anything tangible -it is service-based.
Wages in the sector tend to be above the UK average, especially in professional services subsectors. The highest paid subsector was scientific R&D, which showed an average annual median wage of £39,000, almost £19,000 above the UK median annual wage.
About half of all Higher Apprenticeship starts are in PBS roles, notably Human Resource Management and Business Administration, and individuals can become qualified as a solicitor or other professional roles through apprenticeships, an alternative to the typical graduate route into the professional services industry.
The economic output (gross value added) generated by PBS in Liverpool City Region is around £8.4billion, making it the largest sector in the City Region for GVA.
There are over 12, 000 businesses in the PBS sector in the Liverpool City Region.
The sector produces £66.1bn of exports -i.e. services provided to other countries -for example 26% of global shipbroking is undertaken in the UK.
Helpful Links
Government / National Careers Service documents
Liverpool City Region documents
Introducing the sector
Sector Organisations
Skills and support
Pathways to work
Jobs in this sector