ALEX: HEALTHCARE SCIENCE DEGREE LEVEL APPRENTICESHIP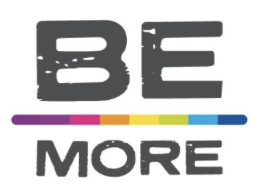 Estimated Reading Time:
5
minutes
Alex Ennion from Wirral has just started a five year degree apprenticeship in Healthcare Science at the University of the West of England in Bristol. A degree apprenticeship means that while he is studying for his qualification, Alex works in a full time job gaining valuable on the job experience, but just like a normal degree, he will graduate with the rest of his class.
The 21 year old is based at Aintree University Hospital and attends a week long residential at University in Bristol for one week every term.
Alex said:
"When I complete my degree, I'll be a specialist rehabilitation engineer so I'll be going out into the community in the North West fitting equipment for patients who have traumatic brain injuries or conditions like Motor Neurone Disease or Multiple Sclerosis. I'll be helping people who are tetraplegic or quadriplegic by fitting assisted devices in their home which can help them to live more independently. These can be things like tablets that sit on a floor stand that allows the user, who can only move their upper neck, to use their eyes to turn the TV on or off or the lights on or off. By being in a full time job, I'm already experiencing working with a lot of cutting edge technology in this field."
"I spend the week in Bristol at Uni once a term but I also have time committed to my course during my working week every Wednesday where I do webinars for example and liaise with my tutors online so it isn't all done on my own time, You have to have time within your work time to study."
"I've always been interested in Healthcare since school. I did Geography, and English at A level but I wasn't really sure what I was going to be able to do with them. I hated sixth form and after my A levels, which I didn't do very well in, I went to college where they were much better at explaining apprenticeships. I did two Level 3 qualifications in Electronics and Workshop and then an HSC which is where I got onto this apprenticeship from."
But the apprenticeship process wasn't that simple to find as Alex soon found out.
"A lot of my family work in the NHS and so that's where I started. One of them suggested to look on the NHS jobs and that's the route I came through. If I hadn't have looked on the NHS website I don't think I would have found it because it's pretty specialised and isn't the usual type of apprenticeship."
The new website launched www.be-more.info solves this problem as it pulls together services from across sectors in the Liverpool City Region into one place. Prospective apprentices in the Liverpool City Region can find out what opportunities are on offer, how to apply for them, what rights they have and even how to get there.
I regret not doing an apprenticeship sooner!
Alex, who lives at home with his parents, will also, unlike a lot of his friends, complete his degree with no student debt.
"I'm the only one of my friends who have taken this route and they are accruing thousands of pounds worth of debt without a plan of what they want to do at the end of their degree. My friends are really pleased for me and it's changed their views on apprenticeships. It's great for me because I can afford to run a car and go on holiday now."
"The application process was a bit nerve wracking. I went to an open day after the application form and then went for interview. But I don't think there's enough information available for young people at things like careers fairs to explain how apprenticeships work. I was a bit older and had some support from family and college. It can be daunting. My advice would be not to worry. There is a lot of support out there and I now feel like I'm on a ladder to further my career."
"I had worked part time in Tesco while I was at college, getting up at 5am to do shifts in the bakery, so that moulded me as a person still, I was very nervous coming into a new environment, it was scary, but I settled really quickly. I found the difference compared to jobs I've had in the past is that everyone is there to help you. With an apprenticeship, if you need help, you just ask someone and they are there to help you not make your life a misery! I have a mentor and I ask questions all the time! I'm learning a lot, and if anything I regret not doing an apprenticeship sooner!"