OLIVIA: AINTREE UNIVERSITY HOSPITAL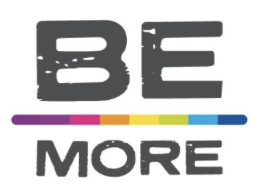 Estimated Reading Time:
3
minutes
17 year old Olivia Gillion from Fazakerley is currently an apprentice at Aintree University Hospital. Through a traineeship opportunity Olivia impressed enough to be offered the apprenticeship back in 2018.
How did you come to find out about the apprenticeship opportunity here at Aintree University Hospital?
"I went on a traineeship through Wirral Met College and I was put on a placement here for three weeks and I was offered an apprenticeship at the end of that time.
"I have been here on the apprenticeship since October 2018 and am really enjoying it. I am working towards my Level 2 Health Care qualification and once a week I go to Hugh Baird College which is great as it is not too far for me to have to travel.
"The qualification will be for 18 months and from there I will be going on to do my nursing qualifications."
So having been on your apprenticeship since October (2018) last year what can other people looking for similar apprenticeships expect?
"Every day is a different day and you are working on a normal hospital ward. Already it has given me more confidence as a person and brought out my caring side even more. Everyone here is so nice and supportive and that was a surprise as didn't really know what to expect.
"Having a more practical way of learning is so much better for me as I didn't enjoy school and by learning this way I am learning so much more than I would in a classroom.
"Also earning whilst I am learning at the same time is great as it gives me more independence."
You have to do what it is you really want to do
What advice could you give to people in a similar position or for those seeking out apprenticeship opportunities.
"The College were good in the advice they gave about apprenticeships as this was never given at school and only a few were spoken to about going on to University.
"You have to do what it is you really want to do and even something such as volunteering so you can get a little taste of what it is actually like."
So what's next for Olivia?
"I would like to be a qualified nurse. As I said they're so nice and supportive here and my parents are really made up for me so that's where I would like to be."