SALLY: "It's a massive bonus to be able to do my MBA while not accruing any more debt…"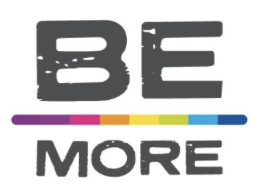 Estimated Reading Time:
5
minutes
28 year old Sally McCreith from Crosby has been working in the NHS for the past eight years. She is now studying for an MBA through an apprenticeship which will help her progress to the next level in her career.
"I started in NHS when I graduated in 2011 after I completed my degree in psychology. I really wanted to continue onto a Masters degree but I had already moved out of my mum and dads home, I had bills to pay and so reality hit and I realised I needed to start earning money.
I started a temp job in the NHS for the summer, then got a fixed term contract after 3 months. I then moved to another NHS trust at a higher band and I've basically worked my way up moving across the NHS from a Band 2 to a Band 7 here at Aintree where I started in July 2017. I am proud of what I've achieved but I also thought that's pretty much as far as I'm going to go as I've done this on the merit of my experience really."
What did you know about apprenticeships?
"I always thought apprentices were 16 year old school leavers going to do a trade before I did this.
This is the first apprenticeship I've ever done and I've since told all my friends about what you can actually do an apprenticeship in – like engineering."
How did you find out about this one?
"My manager suggested I have a conversation with the apprentice lead Paul here at Aintree and he introduced me to the world of apprenticeships and explained my options including the fact that I could do a MBA apprenticeship.
I had no idea that you could take an apprenticeship when you'd been in the working world for as long as I have, especially seeing as I've already got an undergraduate degree.
To find out that I could do my MBA, which I had always wanted to do while I was earning a full time salary and to see that that that could give me career progression without going 'back to school' if you like was perfect!"
What's your job role while you're on this apprenticeship?
"Currently I'm an Interim Medical Workforce Business Partner and also a Compliance Manager for doctors in training. That means that I'm responsible for building doctors rotas, making sure they are working to time regulations and junior doctors contracts, so not doing too many hours for example. I'm here to make sure they're happy in work and report any exceptions.
My interim role was a bit of a promotion for me. I work across Aintree and the Royal, with the merger coming up, on the wider function of the medical staffing across the two sites. There's an HR element to it and I support the HR function with medic specific HR queries such as consultant pay queries and things like that."
What's your course like?
"I'm doing a Senior Leadership and Management MBA at Chester University
Which is a Level 7 qualification. I started last March and am just finishing the taught lectures there's just the research project, which is a bit like a dissertation, left to do.
I attend university for two intensive days every other month. Everyone on my module is on the MBA apprenticeship scheme and we are the first group in the country to qualify via this path. We are mostly working in the NHS but there's a mixture of disciplines."
How do you feel about the apprenticeship?
"I absolutely love it. It can be hard work and the time management is the hardest part of it. I do 20% of my working time on my studies.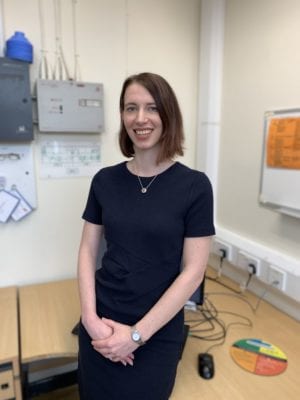 Sometimes that's in the library and other times I shadow, so I've spent some time in the Emergency Department and seen how the doctors work there. That's great because I'm going to be working on these doctors' schedules. I can accommodate them better.
I socialise with the doctors now and it makes for a much better working relationship as I understand their needs better and they can understand why we have to do things a certain way. For example it's not safe for them to be on continuous nights for a long period of time even though they might like to get them all out of the way in one go."
So what does life hold for Sally?
"It's a massive bonus to be able to do my MBA while not accruing any more debt, as at the age of 28 I'm still paying off my student debt from my undergraduate degree! My husband has had a change of career and is now a musician and he's starting university soon hoping to look into an apprenticeship scheme in his area.
I've also written a book aimed at young adult teenage fiction about a girl with a gift and how she grows up with this gift.
My view of apprenticeships has completely changed. There are such a range of apprenticeship qualifications. In the future, I hope to become permanent in the medical workforce business partnership and take it from there!"