SONNY: THE GTA ENGLAND BEST NEWCOMER OF THE YEAR FOR ENGINEERING CONSTRUCTION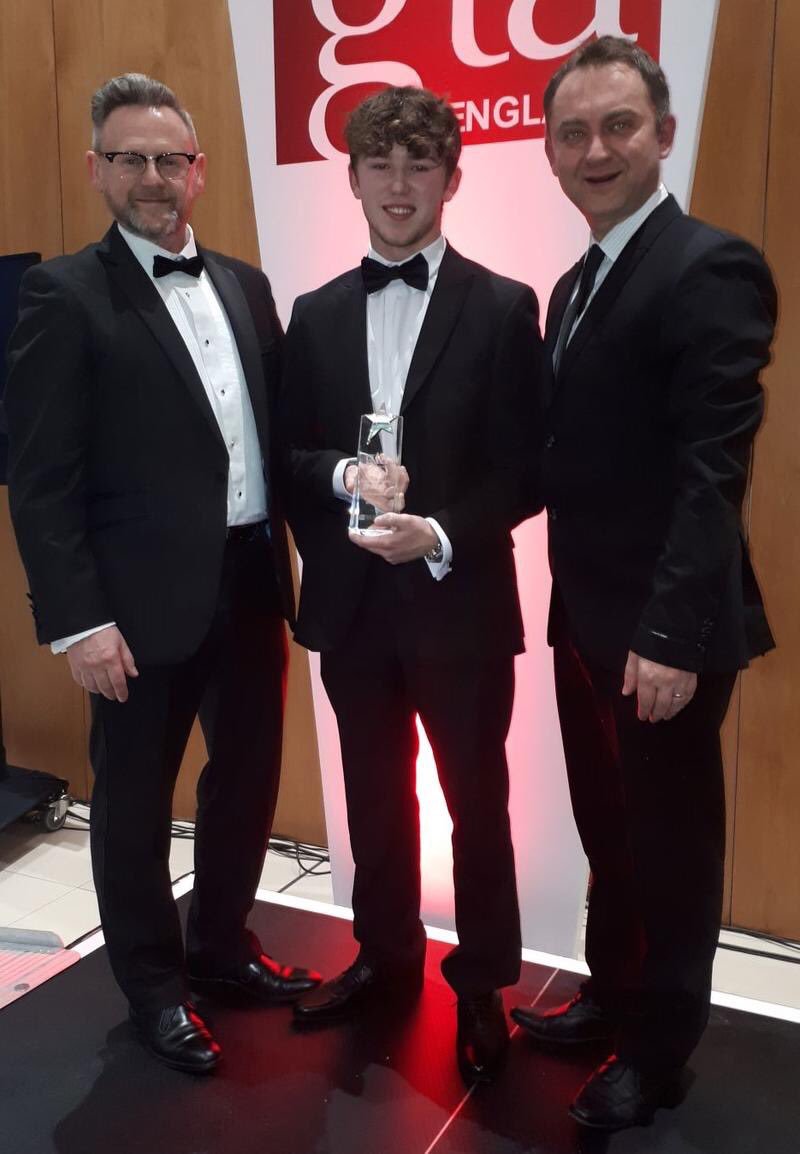 Estimated Reading Time:
3
minutes
At the end of year 11 Sonny decided to stay on at his school 6thForm as he had aspirations of going to University to study Law. However, during his time at 6thForm he found that he felt that the traditional route of education was restrictive and inflexible to the way in which he wanted to learn. Sonny decided he wanted to leave to follow a different path however he was unaware of what options were available to him.
Sonny was supported by his employability coach from the 14-19 service who talked with him about other pathways which he could go down. Sonny had heard of apprenticeships and knew a bit about them but didn't know how to access them or what levels they could go up to as he still had aspirations of going to University.
Sonny was given some guidance on apprenticeships and increasingly he felt that this route would be the one for him. Sonny also felt that he would suit a different career path and one of the subjects Sonny had opted to study at A Level was Design Technology, he increasingly found that he really enjoyed the practical, hands on experience this gave him.

As a Care Leaver Sonny was concerned about the impact of undertaking an apprenticeship as he was unsure if at 18 he would have to live independently, which would mean that financially this could be a struggle for him. Fortunately he has a supportive Foster Carer who agreed for Sonny to stay with them as part of the recently introduced Staying Put initiative which meant he would have a stable environment both emotionally and financially.
Sonny applied for a place at The Engineering College and gained a place on the Level 3 Pipefitting and Welding Apprenticeship and was placed with Laker Vent Engineering. Since his time there Sonny has really embraced learning on the job and gaining new skills. He has developed good people skills, formed good relationships with colleagues and has become an important part of the team.
Being an apprentice has helped him to become more independent and made a difference to his lifestyle as he can buy clothes he wants, afford holidays and has recently bought a car.
Sonny is already planning for the future and planning on saving for a mortgage to buy a house, he is hoping to stay with Laker Vent and go on to HNC/HND level with a  view to becoming a project manager.
Being a Care Leaver, I've seen a road that I could have gone down that wouldn't have been good. This just made me more determined to go down the right route and have a successful future, an apprenticeship has been the best way to do that. Having the right support and guidance, from the right people at the right time made the difference.
Sonny was awarded the Jim Teasdale Apprentice of the Year at the Engineering College awards and has recently won the GTA England best newcomer of the year for engineering construction; he was shortlisted from 12,500 nominees and won the award at the event held in Coventry.