Suliman: What makes you different can make you special.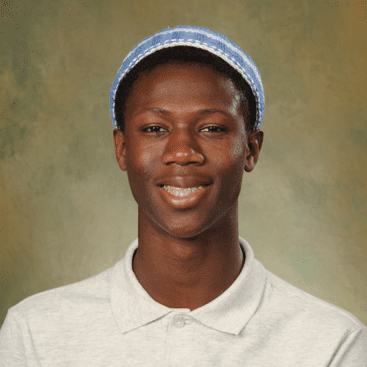 Estimated Reading Time:
5
minutes
20-year-old apprentice Suliman from Stoke on Trent, who is currently undertaking a degree apprenticeship at the Science and Technologies Facilities Council in Halton recently took part in a Q&A with Be More about his apprenticeship journey so far.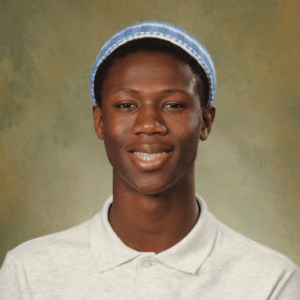 What is the apprenticeship you are currently undertaking and what does it involve?
 The apprenticeship standard/framework is Digital & Technology Solutions Professional Degree Apprenticeship (Level 6).
As for the work component, it involves software engineering activities such as writing and/or parallelising code, documenting, creating and managing cloud resources, profiling software, etc.
The education component involves attending university on a day-release basis during the university term time on modules such as: Programming, Web Developing, Business Systems, Technology Management, and Computing Fundaments, so far.
What is the duration of the apprenticeship?
4 years (44 months for the practical duration to be specific).
What is the best aspect of your apprenticeship? Is there anything that surprised you?
Money. Is that even a question?
On a more serious note, I think it is the balance of developing real work experience while keeping your knowledge development steadily going. Especially considering the other routes of either full-time university or jumping into the full-time work force. They force you to choose between financially struggling a few more years to enter the career ladder at a higher place or start from pretty much the bottom.
Secondly, I think an occupation like software engineering is better learned hands-on with real life projects. But having theoretical knowledge does increase your growth rate and potential.
As for any surprises, maybe how genuinely nice and understanding colleagues are. I say maybe because I noticed these 'good vibes' from the day I had the interview. So it's kind of all I know from them.
Have you done an apprenticeship before?
No.
What did you know about apprenticeships prior to starting this one?
Did school or college offer advice and guidance about apprenticeships?
That it was a mix of working and studying.
The college probably did mention something about apprenticeships, although most talks were university related. As for guidance, I just did research myself.
Were you aware that degrees could be obtained as part of an apprenticeship?
Admittedly not at the start, which was one of the reasons I did not even consider them, as I believed I was good enough to get a degree.
So, when I did find about that, it all of a sudden became a better option than going to university full-time, at least for a software engineering career.
What would you like to do once you have completed the apprenticeship?
I think it's a bit early to know, but I would imagine staying a year or two more depending on the offer after the apprenticeship. Then perhaps moving onto new experiences.
Or maybe joining forces with my cousin who has a small pretty successful technology company which now is helping in Gambia (my parents' home country). Or staying in STFC/UKRI and moving to a more science-ish role. The options are plenty.
What advice do you have for other people considering or looking for an apprenticeship?
Given that an apprenticeship like mine is pretty much 4-years, it is important that you are confident that this is the career you want. As you will be working 80% of the time.
I would imagine that changing could be an issue mid-apprenticeship, although there usually is a 3-month probation.
That considered though, if you play your cards right and have a supportive employer, you will be in a much better position that most graduates at the end of it.
And lastly, do not be afraid of taking a non-orthodox path to your career goals. What makes you different can make you special.
Jonathan Aghanian from STFC added:
"Suliman was one of two of the very first Level 6 DTS Software Engineering Apprentices recruited into the Hartree Centre at Daresbury in 2019. Previously, we only had 1 apprentice in this area of STFC.
"At his interview, we were immediately impressed by not only his knowledge of computing but in particular his passion for the area.
"Throughout his apprenticeship to date, Suliman has shown real dedication to both his work and his studies; successfully juggling work projects in the Hartree Centre, adapting at very short notice to both home working and distance learning at MMU due to the impact of the COVID-19 pandemic and all the while achieving excellent results in all of his modules with MMU so far!
"Since Suliman's arrival we have welcomed more apprentices into the Hartree Centre, which is testament to the successful impact he has made."