5 WAYS TO PREPARE FOR AN APPRENTICESHIP INTERVIEW VIRTUALLY AND PHYSICALLY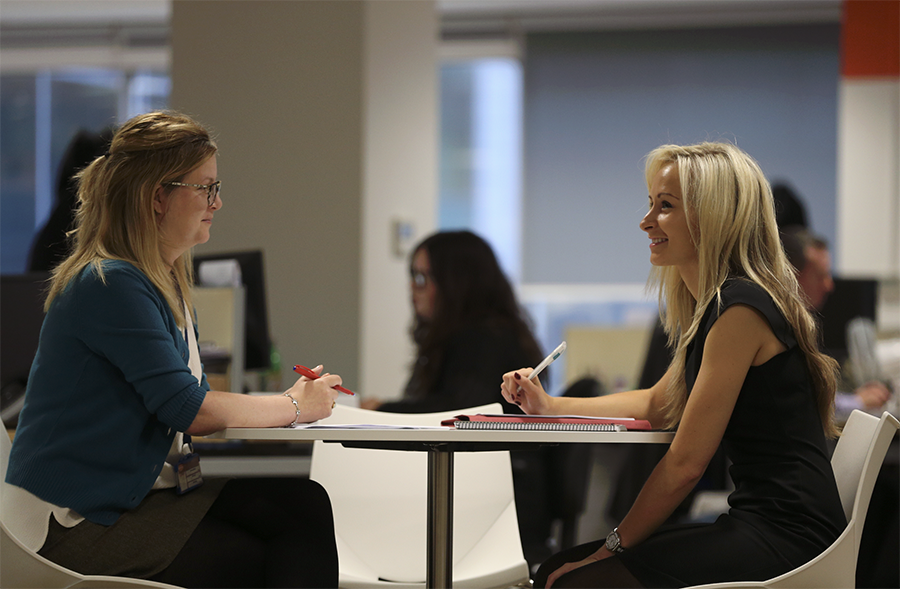 Estimated Reading Time:
5
minutes
Almost everyone knows that an apprenticeship is a real job with an employer. So getting a real job means having to do a real interview. For many, the idea of doing an interview can feel daunting. But interviews don't have to be nerve-wracking. Potential apprentices who are applying for an apprenticeship via a training provider can access lots of advice and support from the provider who will help them prepare. For those who are applying direct to employers, here are some useful tips to build confidence for their apprenticeship interview. 
For a virtual interview you will need to consider your surroundings, you will need a place with good lighting and which will be quiet. You will also need to test your equipment before the day of you interview. Check you have the correct software on your device, not every recruiter will use the same apps so make sure you find out and make sure you have the right contact details before the call is supposed to take place. You also want to ensure that your camera, microphone and internet connection are all working. These are so important in a video interview and without them it's incredibly difficult to have a successful interview. 
Prepare for questions
In a job interview, you will inevitably be asked questions, whether it may be about the job, yourself or your experience. Although the interviewer may ask unexpected questions (to which you should answer the best you can and with confidence), it is quite easy to prepare answers to questions before the interview that you will probably be asked such as: 'Tell me about yourself' or 'Why are you the best person for this job?' When preparing answers for these questions, make sure you include your passions, your strengths, and your goals. Tell them about what you are driven by, what you are good at (without sounding too over-confident) and what you hope you will gain or learn should you get the job. You should also, if you can, include details of any work experience you have. Even the work experience placement you did at school can be a valuable example to give, or a Saturday job, or even helping out in a family-run business. All these types of experience will have given you skills you can apply in the workplace. 
During any interview you are allowed to have notes with you, this maybe your CV or any questions you have prepared. Make sure you have read through your notes in preparation for your interview. This is to make sure you only need to glance down at them during your interview so you can be discreet and maintain eye contact. 
Be friendly and approachable
When being interviewed, it is important to balance professionalism and approachability. Employers will be looking for someone who is focused and determined to succeed, but also someone who other team members and customers will find approachable and easy to get on with. Make sure you are polite towards the interviewer and anyone else in the room, smile and make eye contact. This will show that you are not only focused, but a pleasant person to be around, too. 
Bring your own questions
Even though it is expected that the interviewer will be the one asking all the questions, it is good to ask questions yourself occasionally throughout the interview. If you seem like you genuinely want to know more about the job or company, it will indicate to the interviewer that you have an interest in the job and it will show traits of a potential leader on your part. This can separate you from others. 
Be punctual and presentable
When going to an interview, it is vital to be ready and on time. If you are late, this will cause you stress and it will not make a good first impression. Find out about traffic delays or other things that will delay you beforehand, and make sure you allow plenty of time. Punctuality is not the only factor that can give a bad impression; how presentable you are is also crucial. You don't have to look like you're about to meet the Queen, but make sure you look as neat as you can and that your hygiene is excellent. This will suggest to the interviewer that you are serious about the interview and that you have made an effort. 
Even when doing a virtual interview you need to be completely dressed for the interview, this means being dressed appropriately from head to toe. This will ensure you feel confident and completely ready for the job you want. You will see the positive benefits it can have on your performance at interview. 
No distractions, to avoid any problems during your interview, make sure if anybody is nearby they know you are busy. Make sure your windows are shut, TV and radio's are off and the room is as quiet as possible. Also it's a good tip to ensure all your tabs on your device are also closed so you can give the interviewee your full attention. 
Finally Chill out!
Even though, as mentioned before, interviews can be stressful, it is important that you take time before to chill out so you don't feel worried when the interview comes around. Have confidence in yourself that you can do it, and remember, the interviewer isn't trying to catch you out, they're just trying to find out about you and whether you will fit in with their organisation. Good luck! 
And if you don't get the apprenticeship, don't worry – plenty of people don't get offered a position at their first interview. There are plenty of other apprenticeship opportunities waiting for you.