ARE YOU PLANNING TO STUDY PLANNING?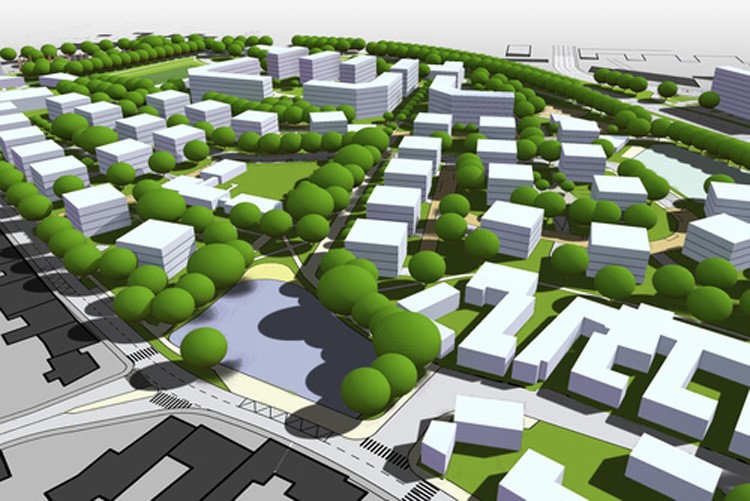 July 20, 2023
Add to Bookmarks
As the government announces bursaries to help fund a university place to study planning, we look at what it means for students across the Liverpool City Region…
Estimated Reading Time:
4
minutes
As the government announces bursaries to help fund a university place to study planning, we look at the scheme in more detail and what it means for students across the Liverpool City Region. 
This year more than 50 students will be given a £5,000 bursary to study for a career in planning. This is designed to cover up to 50% of the university tuition fees. The bursary is for studying a Masters degree and can be applied for through the Royal Town Planning Institute (RTPI). The bursary is being funded by the Department for Levelling Up and is intended to attract students aspiring to train and work in the planning sector. This, in turn, should helping councils recruit staff and create better communities that people are proud to call home. 
This is not the first time a planning bursary scheme has been available.
The Department for Levelling Up, Housing and Communities has already funded over 150 bursaries in the last three years. The new scheme increases the amount of funding and is aimed at disadvantaged students. This includes students who have struggled financially, have care responsibilities or students with disabilities. The bursaries aim to increase diversity amongst planners in the sector. 
So what is planning?
The definition of planning is to look at what need to be done, how it will be done and by whom. When you consider planning for buildings, or infrastructure such as transport networks, planning permission is required. This involves submitting plans to a local authority who will examine them to check whether they meet local need. This is done by qualified planning professionals within the local authority. They are trained to consider a host of issues, from impact on the current buildings and community through to green spaces. Planners can also be found in planning consultancies helping developers to shape create and transform urban spaces. 
"Planning is an incredibly rewarding career and planners across the country are helping us to level up by delivering more homes, better infrastructure and the communities of tomorrow. This funding will attract fresh talent and ideas to the planning sector, including a more diverse range of students who will help deliver a modern and efficient planning system," said Rachel Maclean, Minister for Housing and Planning. 
"Local authorities and planning consultancies alike are struggling to attract and retain talent. This matters not just to the future of planners, but to the communities we represent. To deliver for communities, it's essential that we continue to attract diverse talent onto accredited planning courses and support the development of a professional planning workforce that is open and inclusive. This important bursary scheme, delivered by the Department for Levelling Up, Housing & Communities (DLUHC), will help more students access an RTPI accredited Masters programme and inspire and prepare the next generation for a rewarding career in planning," explained Victoria Hills, Chief Executive of the RTPI. 
This year the RTPI is offering 58 bursaries to selected students enrolling successfully at one of the RTPI's Accredited Planning Schools in England. The bursary helps fund the cost of studies for the academic year 2023-24. The University of Liverpool is one of the RTPI's Accredited Planning Schools. It runs Masters Degrees in both Town and Regional Planning and Housing and Community Planning. 
The bursary is complemented by £1 million to help councils recruit and train skilled planners. The Local Authorities want to attract a new generation of trained planners who can offer key expertise to support local planning authorities to deliver vital infrastructure and tens of thousands of homes right across the country. Might you be one of them?
https://www.rtpi.org.uk/become-a-planner/study-at-university/england/
https://www.liverpool.ac.uk/study/postgraduate-taught/taught/town-and-regional-planning-mcd/overview/
https://www.liverpool.ac.uk/study/postgraduate-taught/taught/housing-and-community-planning-ma/overview/
https://www.gov.uk/government/organisations/department-for-levelling-up-housing-and-communities