CAREERS OF THE FAMOUS: JODIE COMER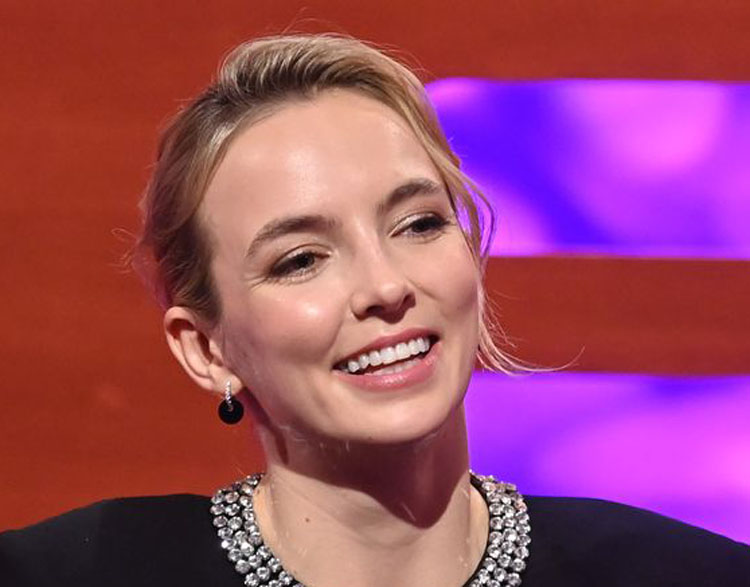 March 14, 2023
Add to Bookmarks
Jodie Comer is an English actress who came to fame in 2018 playing Villanelle in Killing Eve…
Estimated Reading Time:
5
minutes
Jodie Comer is an English actress who came to fame in 2018 playing Villanelle in Killing Eve. Her performance won her a British Academy Television Award for Best Actress and an Emmy for Outstanding Lead Actress in a Drama Series. We take a look at her career and how integrity and determination, coupled with talent is at the heart of her success.
Jodie was born in 1993 and raised in Liverpool. She is the daughter Merseyrail employee Donna and Everton FC physiotherapist, James Comer. Jodie grew up in Childwall with her younger brother Charlie and went to St Julie's Catholic High School in Woolton. She started acting at a local weekend drama school called CALS in the Belle Vale area of Liverpool when she was 11 years old. Her first acting success was in 2006. She performed a monologue about the Hillsborough Disaster at Liverpool Performing Arts Festival and came first in her category. This led to an audition for a BBC Radio 4 play, her first acting job.
Her Television career began in 2008 with a guest role on an episode of The Royal Today, a spin-off series of the medical drama series The Royal. She she went on to appear in Waterloo Road, Holby City, Doctors, Silent Witness, Casualty, Law & Order: UK, Vera, and Inspector George Gently. She was then cast in leading roles in the drama series Justice, Remember Me, and as Chloe Gemell in the E4 comedy-drama series My Mad Fat Diary. Comer appeared in the 2015 adaptation of Lady Chatterley's Lover, a television film broadcast on BBC One. In 2015 she played Kate Parks in the drama series Doctor Foster.
By 2016 Jodie's acting talents had been recognised. Her role as Ivy Moxam in Thirteen saw her nominated for the British Academy Television Award for Best Actress. In the same year she was listed as one of Screen International's "Stars of Tomorrow" in association with the BFI London Film Festival. In 2017, she also made her feature film debut in England Is Mine.
It was April 2018 when the nation watched Jodie play Villanelle. Nominated for three Primetime Emmy Awards for Outstanding Lead Actress in a Drama Series and three British Academy Television Awards for Best Actress, she won both in 2019.
In June 2020, Jodie played Lesley in a BBC iPlayer reboot of the Talking Heads episode "Her Big Chance." Talking to Josh Smith in Glamour Unfiltered about her experiences making Talking Heads she reveals the temperament and approach to an acting career that makes her so successful.
Based upon her extensive experience she believes that the performances that did not result in her initial big break all contributed to the big break happening. "I'm more of a pessimist," she confesses. "I'm always a bit like, no one's going to like it! Oh God! You worry more, I think, than going, well, this is it, guys. I've made it!" she laughs. "It's more like, "Oh my God. Everyone's going to hate it. Then I'm never going to work again, which always, of course, is silly. You put so much into things, but not everything lands well, it's not like everything you do is a roaring success, but that's okay. And I think as long as you go into something with integrity and you know the reasons you're doing it and why you believe in it, it doesn't matter if it's a bit of a flop because you have stood by your convictions. Whereas if you get into something for the wrong reasons and it doesn't go well then you've got to answer to yourself."
Jodie is a great believer in persistence and determination. "You might go to 30 or 40 auditions before you get a yes, so actually you're constantly having to pick yourself back up. When you didn't get that and you didn't get the next one, it's learning not to take it personally and not carry it with you to the next one. You're not always going to be someone's cup of tea. Make peace with it and move on," she advises.
The other thing Jodie is good at is approaching her career without being frightened to prove people wrong. "When I was 16, I went for an audition and the character was middle-class, RP, very well spoken from a very wealthy family," she recalls. "When I got there I must have been the only scouser, definitely a girl from the North West. It wasn't until I got the part that the Director had told me that before I went in she was like, why have we bought her in for the audition. Because she had seen where I was from and she didn't think that I was capable. And I got it," she says, grinning. "And when she told me I was like wow, and that's another thing that I think is really interesting, you just never know what's going on the other side of that door. She saw I was from Liverpool and just didn't think I could do an RP accent."
So what drives Jodie? "I would never want to get to a point where I feel settled, cos actually I think one of my driving forces is being scared to do something, because then I think you know you are challenging yourself and you're only going to grow from that. I've always got a strong idea of what I want to do and what I don't want to do. It's easy to get off track, so keep on doing what you're doing, don't think it's not going to happen," she says.
So what can we expect to see Jodie in this year? She made her West End debut in Prima Facie during the Summer of 2022 and will make her Broadway debut in Spring. You can also see her in the environmental thriller The End We Start From and The Bikeriders.