COULD YOU BE A SOCIAL WORKER?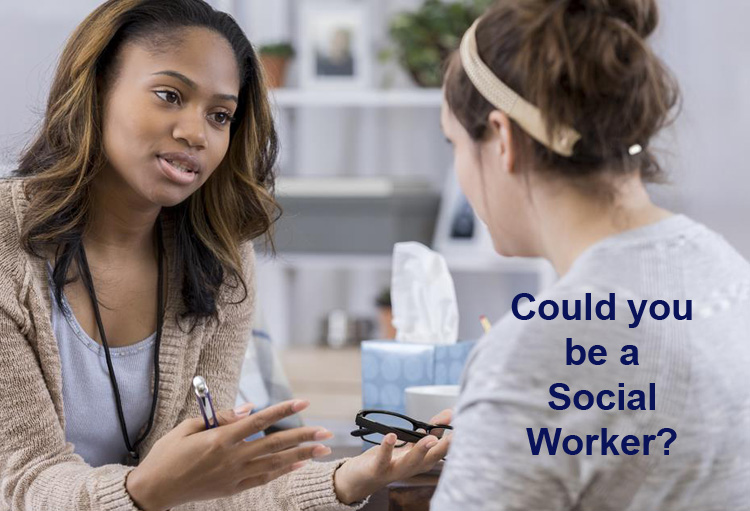 June 27, 2023
Add to Bookmarks
There are many reasons why people are drawn to social work. We take a look at what attracts people to becoming social workers…
Estimated Reading Time:
4
minutes
Social work is a rewarding career. There are many reasons why people are drawn to the profession. We take a look at what attracts people to becoming social workers and talk to a former social workers who now teach new talent keen to join the profession.
Social workers help change people's lives. It's a caring profession, supporting vulnerable individuals, families and communities. You'll find yourself solving lots of problems in a profession where no two days are the same. Social work is a growing sector and it is expected there will be an extra 275,000 jobs in the UK by 2025. The average starting salary for a social worker in the UK is £27,000.
Social workers work predominantly with the most marginalised and oppressed within society. They face a range of difficulties and traumas and your role will involve understanding these traumas and offering support, help and guidance. So how do you gain the skills to become a social worker. Many enter the profession with a degree in social work. Fortunately Liverpool Hope University has a great reputation for its social work degree. It's ranked as the second best in the country by the Complete University Guide for Health Studies.
Amina Saeed is a professional tutor on the Social work degree at Liverpool Hope University in Hope's School of Social Science. Amina worked in education for a number of years before returning to university as a mature student to kickstart her career in social work. She now has a wealth of experience in social work. Amina spent several years specialising in later-life care with South Manchester community mental health team. She then worked as a mental health liaison practitioner in Royal Liverpool Hospital's Accident and Emergency Department, helping people in crisis. As well as teaching the next generation of social workers, she also works with Social Workers Without Borders, a charity offering voluntary services to asylum seekers and refugees.
"Studying social work enables you to go into a career that opens up so many doors. You have the opportunity to shift across sectors and that creates career progression – I can't stress that enough. If you've been working in a mental health team for several years and start to feel like you might want a change, you can go and work in a completely different sector like children and families or learning disabilities, or even project management. You're not going to stay in a static role and that isn't something you always get in a lot of other careers," explains Amina.
So, what does studying for a social work degree involve?
As a Social Work student, you will study aspects of sociology, social policy, psychology, law, social theory, social work methods, skills and practices. You will explore a wide range of issues faced by the people who will need your support. This will build an understanding of poverty, disability, racism, sexism and more. It helps to build an understanding of the society we live in and how it can affect people's lives. The degree is not all theory. In your second and third years, you will spend 170 days putting theory into practice gaining valuable experience. At Liverpool Hope University you can also choose a social work placement in either India or Gambia or a mental health summer school with an exchange trip to Michigan, USA. When you have completed your degree successfully, you will be eligible to register with Social Work England as a professional social worker.
If you would like to find out more about a career in social work it's worth attending a university open day. There are some coming up in June and November.