OVER 50'S WORKERS: OLD OR EXPERIENCED? YOU DECIDE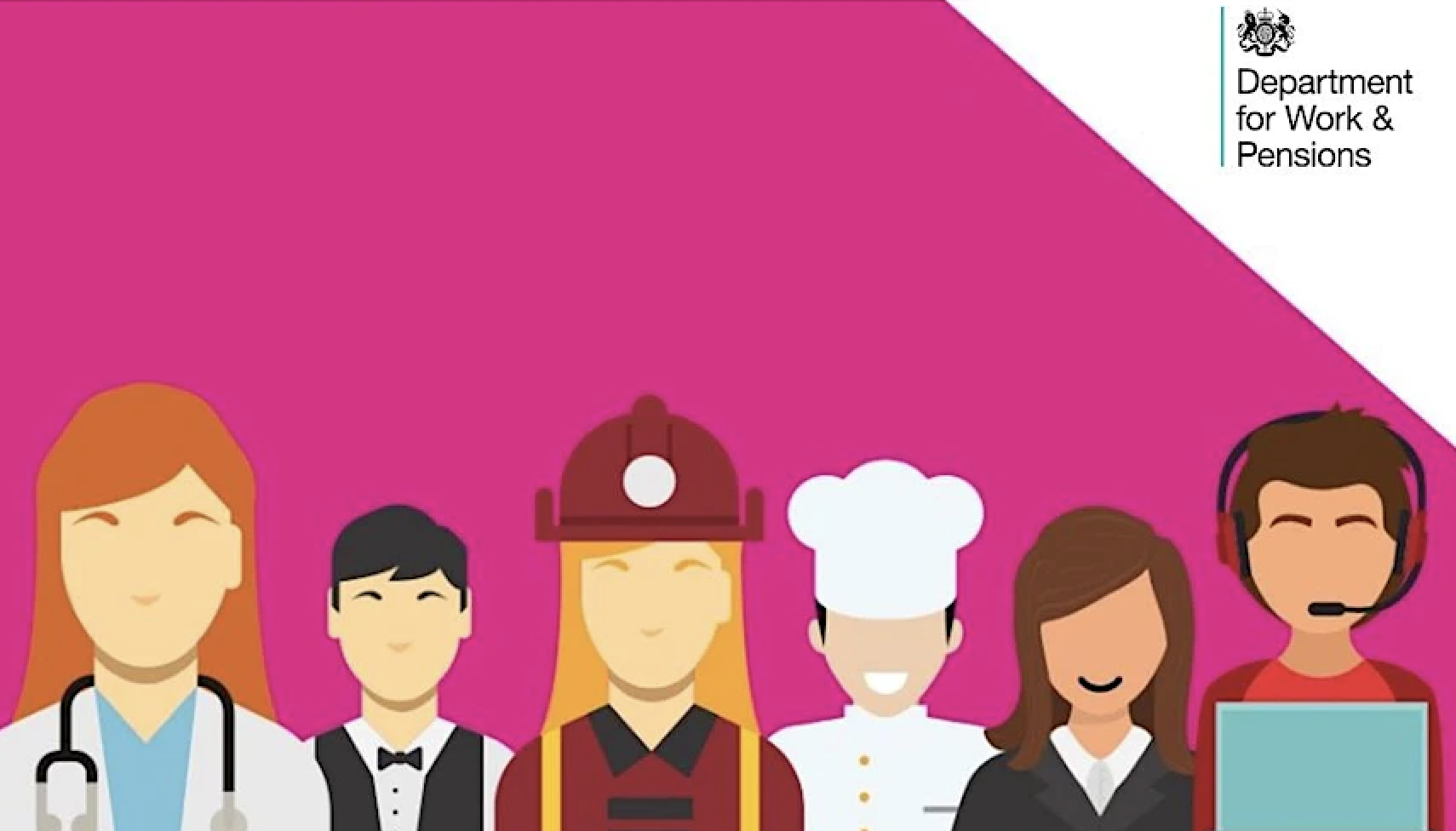 November 21, 2022
Add to Bookmarks
When it comes to getting a job, and being a valued employee who makes a difference…
Estimated Reading Time:
7
minutes
When it comes to getting a job, and being a valued employee who makes a difference to the company you work for, how old can you be?
We explore the conundrum of recruitment, from perceptions of employees to perceptions of employers. We also take a look at 50PLUS Choices from the Department of Work and Pensions (DWP) and talk to 50PLUS Champion for the Merseyside District, Karina Cleverley.
When you start a career, your eye is on the next exciting challenge, your career trajectory and developing relationships with your peers. If you are astute, you'll have an eye on the future and perhaps contribute to a pension for when you retire, however near or far away that may be –  however, at some point, everyone is likely to be looking to put their feet up and leaving the work environment.
Hold on a minute! Is any of that last paragraph true? Most of it is perception, not fact. The reality is that many people are not ready to put their feet up at 65. This is good news as there are almost 11 million people aged 65 and over, representing 19% of the total population. In 10 years' time this will have grown, by a further three percent, to 13 million people.
The demographics of our society means that as the older population grows, we need to extend working lives, raise the state pension age, boost productivity and level-up the UK. The government define older workers as being 50 or more and the DWP has a specific initiative to encourage people to continue in employment. They have called it 50PLUS Choices.
The pandemic saw a rise in people between 50 and 64 being out of work, which is something we need to reverse. So how does the government propose to do that? What can employers and employees do to help?
The Centre for Ageing Better commissioned a survey of people aged 50 to 69 from a range of different sectors. They found that these workers had a wide range of skills, know-how and experience, but struggled to get an interview or a job offer because of misconceptions associated with their age. Many employers pigeonhole them with stereotypes such as having 'too much experience'. Other misconceptions included concerns about older people having lower levels of commitment and being less physically or mentally able.
Changing employer perception of the value of current employers, and the benefits older new recruits can bring to the business, is important. The best companies out there don't see "old", they see "experienced". They value the skills and experiences older employees bring to the business.
While businesses look at their culture and address outdated perceptions, older employees are being encouraged to adapt and gain new skills. It's also wise to look beyond the immediate rhetoric of the dynamic job advertisement. You've seen the ones, using terms like innovative fresh and energetic. If you think about it, we all know people who are 50 plus and meet that criteria. Gaining new skills, to progress within a company, or to secure a new opportunity, is also important. Company cultures have changed over the years, together with technology and working practices. Employees who are 50 plus will have seen the growth of computers, smart mobile phones, virtual reality and social media.
As companies change their outlook on retaining and recruiting 50 plus employees, the DWP has a new package of support to help over 50s jobseekers back into work. It includes more one-to-one support at Job Centres to help them get into, and progress in work, boosting their earnings ahead of retirement.
For those out of work, eligible job seekers aged 50 and over on Universal Credit will receive more intensive, tailored support during the first nine months of their claim. This will give work coaches more time to spend with older job seekers who have recently become unemployed, and who the work coach feels need extra support to tackle any barriers or difficulties in finding work.
Mid-life "MOT"s in Job Centres aim to help older jobseekers identify and overcome barriers to work relating to health and skills, and to learn more about incomes in retirement. People who are long term unemployed, perhaps because of taking on caring responsibilities, can take advantage of the Restart Scheme that has already helped a quarter of a million people back into work.
To stimulate employer interest, there are now 37 50PLUS Choices Champions across the UK, who are working with the National Employer and Partnership Team to address misconceptions and help them realise how their businesses could benefit from the talent of older workers.
Karina Cleverley is 50PLUS Choices Champion for the Merseyside District. As she has explored employer attitudes to older workers across the Liverpool City Region, she has found employers see a wide range of desirable qualities that the older employer brings to the business. They range from the ability to mentor younger staff through to calmness under pressure, reliability and good time management skills.
Having a mix of young and old people in a team makes them powerful. A recent CIPD survey highlighted having different perspectives, knowledge sharing, new ideas and improved problem solving has major advantages.
"We have more than 30 businesses that we recognise as age-friendly across the Liverpool City Region and that number is growing. Age-friendly organisations are actively recruiting a workforce that has a diverse age range. They are looking at the environment for that workforce to maximise its potential. This includes flexible working to accommodate health conditions and to help when they are caring for other people," explains Karina.
The 21st November marks the beginning of National Older Workers Week that will raise awareness of the benefits older workers bring to businesses. "We are planning a range of activities across the Liverpool City Region that will help employers and older employees alike. These include promoting age friendly companies in the Liverpool City Region to potential employees, helping them build and retain multi-generational work forces. We will also be offering 'Midlife MOTs' and practical skills support that can plug modern skill sets to make employing over 50's employees a real boon. We find some workers, who have been made redundant or taken time out to care for friends or relations, often don't recognise the transferable skills they have. "They tell me they can't see the point and that nobody will take them on. But, that's not the case and we have a wide package of support to help them realise they have valuable skills and experience," reveals Karina
She continues, "Employers are looking for hard working reliable people. Over 50's bring that solid traditional work ethic, together with great organisational skills and valuable experience in both the subject field and the working environment. We can help them to get in front of employers that will value these skill sets and help plug any skill gaps. Often, these are digital skills and up to date interview skills. We also have 2 week work experience opportunities with a guaranteed interview at the end of it for a live vacancy. Recently, we have been working with companies who are looking specifically for over 50's employees on a range of well-paid flexible working positions."  
At the beginning of this article we asked how you might view over 50's workers. Old or experienced? We would suggest that they are both and an asset to a business. Businesses may need to adjust culture and working environment slightly to attract and retain this workforce. For example, some older workers are looking for part time positions, or may find the option to work from home more attractive than a daily commute. However, age-friendly companies believe there is a great return on that investment. While companies are realigning their culture, so too are over 50's workers. They are looking at the skills sets they have, plugging skills gaps and understanding that there are companies out there that recognise their value.
The DWP's 50PLUS Choices may be the catalyst that creates multi-generational workforces. National Older Workers Week could be the start of an economic phenomenon as old and young workers deliver innovation and efficiency to businesses across the Liverpool City Region.