STOP THINKING A-LEVELS, GET TO UNIVERSITY WITH A T-LEVEL (Updated)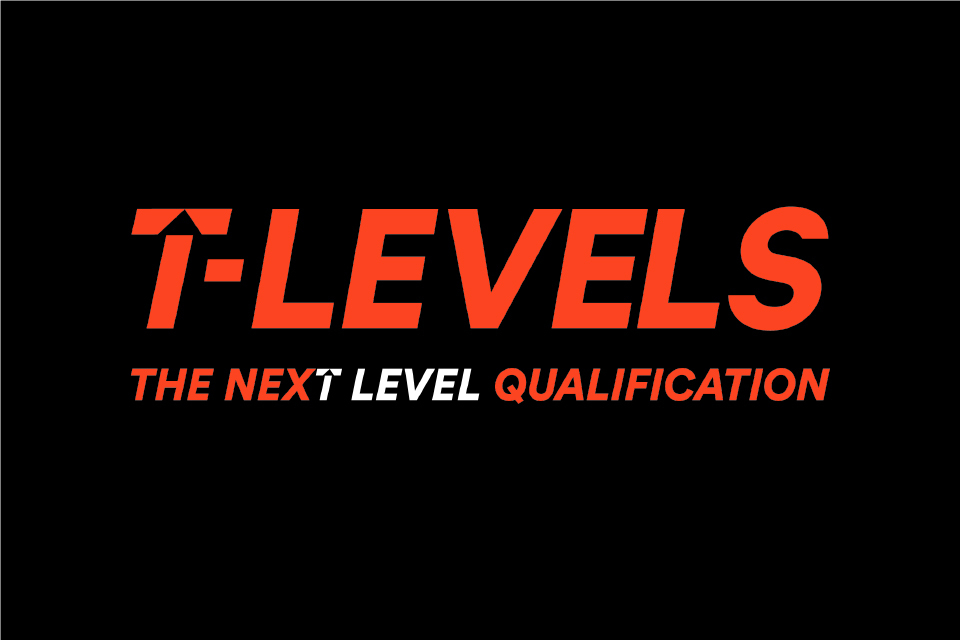 November 7, 2022
Add to Bookmarks
You need to know about a new qualification called T-Levels. It's worthwhile checking them out…
Estimated Reading Time:
7
minutes
You finished your GCSEs and are thinking about what's next. If you're to go to university you'll need A Levels. But wait, you need to know about a new qualification that works just as well.  They're called T Levels. It's worthwhile checking them out because they might suit you better than the A-level route.
Last year to get to your first choice university you needed three A Levels with good grades. These gave you UCAS points that universities base their offer on. Now you can get those valuable UCAS points with a single T Level. Yes, you heard right, each T Level is equivalent to 3 A-Levels. The highest T Level qualification is a starred distinction and is worth the equivalent of three A*s at A-level.  Read on to find out why they were created, what the differences are and how to look for one.
T Levels have been designed by employers to teach relevant skills for today's industry. They were the brain child of Lord Sainsbury, yes there is a connection to the supermarket, back in 2017. The idea behind T Levels was to 'create a technical qualification that fitted industry needs better'. In short, they'll make you much more employable because the course content has been tailored to the industry you want to be in. For example, if you're being taught about messenger RNA in a health and science T Level, it's because you'll need to know that for future vaccine production. Learning about the matrix? That could for a digital T Level or, more likely, essential information for manicuring in a hair and beauty related T Level.
The government invited a wide range of companies and universities to join specialist panels that could shape the content of T Levels, so they include the key skills each industry sector wants you to have. By September 2023, there will be more than twenty T Level courses, covering eleven skill areas. Each skill area has a specialist panel of industrial experts. Many of these are big names in the industry from pharmaceutical giants, Astra Zenica, on the science panel, to Cap Gemini, on the Digital Support Services Panel.
Are there any other differences between A Levels and T levels? You'll spend 80% of your time in the classroom learning essential skills, but here's the good bit. You'll spend the other 20% in industry on a placement. This is where you'll put the theory into practice.  You'll have a placement with an employer that last at least nine weeks. This means you'll experience what working in a real company is like while you continue your studies.
Employers, that are on the ball in relation to T Levels, can see advantages over traditional A Levels. They see them as a useful way of recruiting fresh talent. Within 9 weeks they can see if they like you and you like them. Giving you experience in the sector and a feel for what it's like to work in their organisation is better than a traditional interview process. They are using T Levels to grow a local talent pipeline for the future. If the company likes you they may offer you a job when you get your T Level, fund further training or be keen to employ you when you graduate from university.
Because T Levels are new, the first students began their courses in 2020 and finished them this September (2022). How did they get on? There were 1,029 students across three T Level Courses. 92% of them passed. 4.5% got a starred distinction and further 15% got the equivalent of a grade A at A Level.
The first T Levels had a limited range of courses. The three courses were Design, surveying and planning for construction, Digital production, design and development and Education & childcare. Today there are more T Levels to choose from and a range of colleges offering them across the Liverpool City Region.
By September 2023 the eleven skills areas will be: Agriculture, Environmental & Animal Care; Business & Administration; Catering &Hospitality; Construction; Creative & Design; Digital; Education & Childcare; Engineering & Manufacturing; Hair & Beauty; Health & Science and Legal, Finance & Accounting.
Now you know about T Levels, and have got excited about them, how do you find them and start one? The first thing is to get decent GCSE grades. The different colleges set their own entry requirements, so check out their websites to find out what GCSE grades you need.
The next is to look at which schools and colleges across the Liverpool City Region offer T Levels. We've had a look at some of the major colleges and what they offer here. This is not an entire list, but will get you started. It's worthwhile talking to your school career advisors about T Levels too.
The City of Liverpool College offers T Levels currently in the following skill areas: Digital; Health & science; Education & childcare; Construction and Engineering & manufacturing. Here are links to their courses for you to look at and the course content:
Hugh Baird College offers T Levels currently in the following skill areas: Business & administration; Digital; Health & science; Education & childcare; Construction and Engineering & manufacturing. Here are links to their courses for you to look at and the course content:
Wirral Met College offers T Levels currently in the following skill areas: Digital; Education & childcare and Construction. Here are links to their courses for you to look at and the course content:
Birkenhead Sixth Form College offers T Levels currently in the following skill areas: Science. Here are links to their courses for you to look at and the course content:
Riverside College offers T Levels currently in the following skill areas: Education & childcare and Engineering & manufacturing. Here are links to their courses for you to look at and the course content:
Southport College offers T Levels offers T Levels currently in the following skill areas: Construction; Education & childcare. Here are links to their courses for you to look at and the course content:
Priestley College offers T Levels currently in the following skill areas: Digital; Education & childcare Health & science and Engineering & manufacturing. Here are links to their courses for you to look at and the course content:
Cheshire College South and West offers T Levels currently in the following skill areas: Construction; Education & childcare and Health & science. Here are links to their courses for you to look at and the course content:
BIRCHWOOD COMMUNITY HIGH SCHOOL
Birchwood Community High School offers T Levels currently in the following skill areas: Construction; Education & childcare and Health & science. Here are links to their courses for you to look at and the course content: