TRICKY INTERVIEW QUESTIONS AND HOW TO ANSWER THEM (PART 1 OF 4)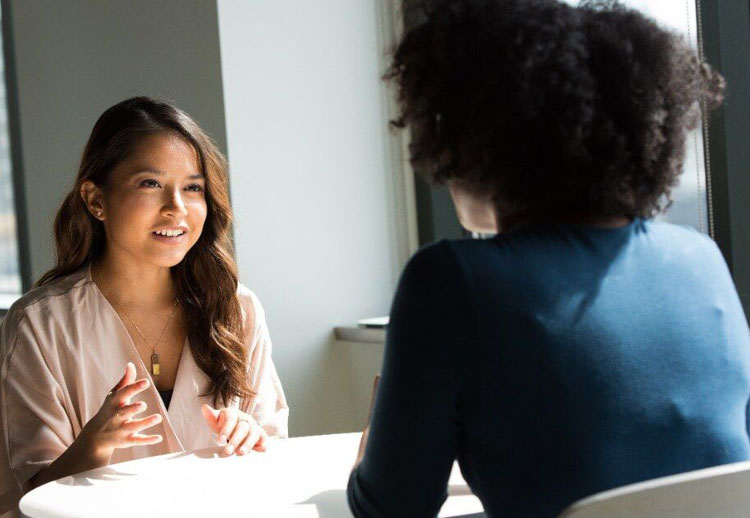 October 17, 2023
Add to Bookmarks
In this series of articles we look at tricky interview questions and how to tackle them…
Estimated Reading Time:
5
minutes
In this series of articles we look at tricky interview questions and how to tackle them.
Often the questions are designed to provide an interviewer with more information about you than the simple answer to the question. They can be teasing out a range of skills and experiences as well as demonstrating the soft skills you have.
Let's get started with our first tricky question in the series, highlighting what the question is really asking and how you should respond.
The secret to good interviewing is to be prepared. Getting ready for some of the questions you may be asked is important as you can deliver a polished response designed to highlight the skills and experience you have. It's useful to think about the questions you'll encounter and practice answering them. You should do this with a friend who can tell you how you come across. Get them to be honest and provide constructive criticism.
The first tricky question you might encounter in an interview is 'What is your most significant achievement?'
It may also be phrased as 'What is your greatest accomplishment?', 'What is your biggest achievement?' or 'What is your proudest achievement?'
You're most likely to be asked this as it's many an interviewer's favourite. Why is it tricky? It needs a balanced response from you, no bragging required, and it can be difficult to select your greatest accomplishment if you have just finished school or graduated from university.
So how do you answer this one?
The best answers come from thinking about something you are proud of that is personal to you and not orientated towards your education. 'I've got three a stars at A-level' or 'I graduated with a 2.1 this year's not the answer they are looking for. In fact, this question is really about what your non-academic achievements are. It's designed to explore a little more about you and your soft skills. They are looking to see what motivates you and find out what you consider is significant. The question also explores whether you have a good attitude and if your values are a good fit for their organisation.
So, it's important to choose an accomplishment that you are passionate and genuinely proud about. You need to think about why you are proud of it and mention these in ways that will relate to the job you are being interviewed for. Use examples of how you might have overcome obstacles with innovative thinking or sheer determination. Perhaps you may have led people. You might have captained sports team, organised training sessions, charity events or more. Importantly, you need to be specific in your answer, making it about you. The accomplishment you choose needs to be tangible. So, if you organised a charity event you need to talk about how much money was raised and how. Vague responses will not help. 'I became more confident talking to new people', for example, is not tangible enough and will not impress.
You also want to select an accomplishment that was not easy. The interviewer is looking for you to demonstrate that you were determined, dedicated or confident in the face of a challenge. They are looking for great self-motivation and self-awareness and how you always achieve what you set your mind to.
When you construct your answer to the question use the STAR technique.
The 'S' is Situation. Put your accomplishment in context, describe the situation and why the accomplishment was difficult to achieve and the result important. The 'T' stands for task. Talk about the goal you were trying to achieve. 'A' is for action, so explain what you did to reach your goal. Finally 'R' is for result. Tell the interviewer what you achieved and remember to make it very specific in terms of the result.
This is a great question to be able to highlight skills you may not have mentioned in your interview so far. It's one you can anticipate coming and prepare for well. It's worth preparing a few accomplishments, so you can select an appropriate one during interview that highlights values and qualities you want to demonstrate, but the opportunity has not presented itself to date. If you are struggling to think of accomplishments then here's a quick check list to help you choose some.
Have you: Trained for and finally completed a marathon or other sporting achievement?
Set up a new society or turned a struggling one into something more successful?
Overcome a fear by completing something you were frightened of?
Gone travelling alone despite feeling nervous? Given a presentation at an event combatting nerves about speaking?
Raised money for charity?
Helped others to succeed by teaching them a new skill?
If you prepare for this question well, you'll certainly impress the interviewer and be a step closer to landing the job.