NORTH WEST AMBULANCE SERVICE LIVE CHAT ALLOWS YOU TO SPEAK WITH CAREER EXPERTS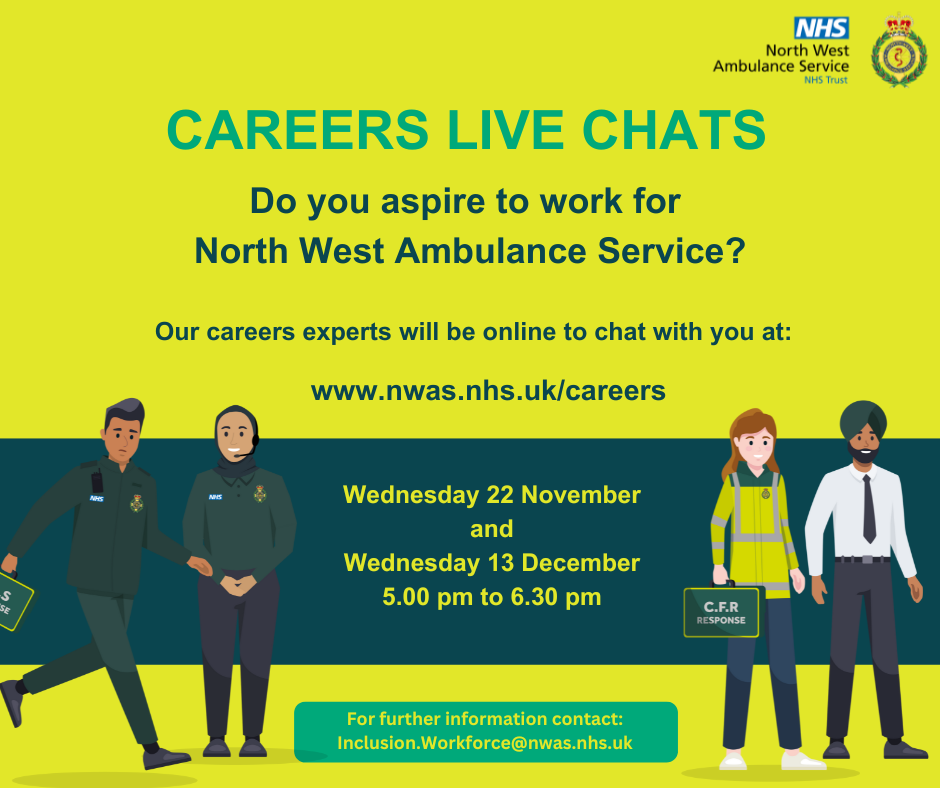 November 17, 2023
Add to Bookmarks
If you want to work for the North West Ambulance service, you can now chat to members of staff to get helpful tips and advice…
Estimated Reading Time:
2
minutes
If you want to work for the North West Ambulance service, you can now chat to members of staff to get helpful tips and advice…
What is Live Chat?
Live Chat is a great method of finding out about careers at NWAS, for hints and tips re applying, interviews etc, just by using instant messaging – very like using their favourite chat apps, job/career seekers can just type their questions, use emojis, attach files, for example copy qualifications for checking eligibility, and get an instant response from one of our expert panel members.
It aims to allow potential applicants to speak directly with our members of staff and works via a pop-up chat window within NWAS' website during specified times.
When can I chat?
The NWAS Career Experts will be online…
Wednesday 22 November: 5-6.30pm
Wednesday 13 December: 5-6.30pm
During these times, click here to chat with the NWAS.
When the chat is live, you will see a blue pop up called "Chat live with us" where you can access the messaging service.