A career on the water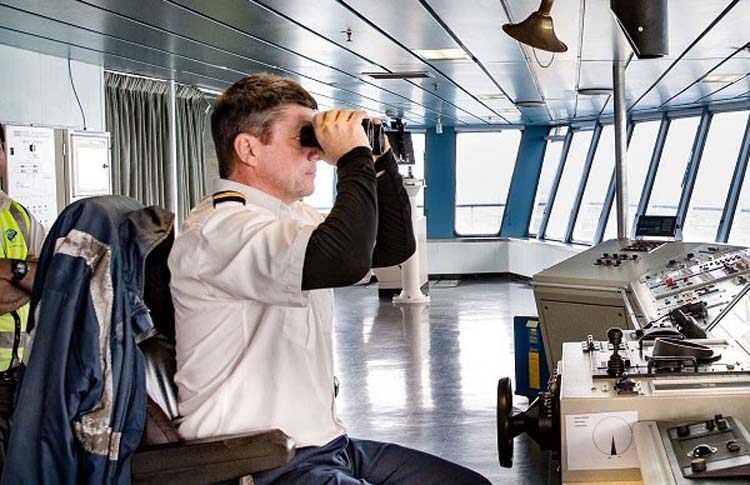 Estimated Reading Time:
3
minutes
We take a look at the latest apprenticeship standard for an Officer of the Watch (near Coastal). We explain what the role entails, so you can see if it might be a career on the water for you.
Liverpool has a proud maritime heritage. During the 19th century Liverpool was home to the busiest and wealthiest port in the world. In 1715, Thomas Steer's Dock opened on the River Mersey as the world's first ever commercial wet dock. Today, since 2007, Cruise Liverpool has welcomed over 500 cruise ships accommodating up to 100 ships and making Liverpool a world-leading trading port. Also, world-famous ferries have been crossing the River Mersey for over 800 years.
Maritime terminology is steeped in naval tradition. An Officer of the Watch (OOW) is someone who takes charge of a boat, or ship's, safety, security and navigation during operations at sea and when it is in harbour. An OOW takes charge of a range of vessels typically used to transport cargo, passengers or crew. They can be commercial vessels or military vessels such as Royal Navy landing craft, tugs, fishing boats and workboats. So, what does 'near coastal' mean? Though you are on the water, you are working close to shore. You'll be working in waters 150 miles from a safe haven on the coast of the UK and 30 miles from Ireland, designated by the Maritime and Coastguard Agency as 'near coastal'.
You'll find that the type and size and use of vessel you work on can be different. This means you are likely to have different responsibilities on each of them. You'll have to make key decisions, often in rapidly changing situations, that impacts directly on the safety of all those on-board and the protection of the marine environment. You'll work closely with the Captain of the vessel and other navigational and engineering officers. You could also find yourself working with colleagues on the shore, seafarers on other vessels and even personnel on oil rigs. You are also likely to interact with: vessel owners; senior managers; port and navigational authorities; technical and safety standards organisations; Coastguard Officers and other Search and Rescue professionals.
This is not a nine to five job. Expect your working patterns to vary considerably. You are likely to be working for several weeks at a time on board, at any time of day or night, in all weathers. Lengthy operations at sea are followed potentially by a similar length of leave.
If you would like further information on apprenticeships and how to apply for them, talk to the Apprenticeship Support by Be More Team They provide impartial information and advice on apprenticeships across the Liverpool City Region.