A new drive for Apprenticeships and recruitment in Hospitality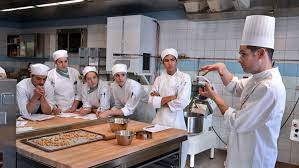 Estimated Reading Time:
3
minutes
The hospitality industry across the Liverpool City Region has faced immense challenges precipitated by COVID and Brexit. Growth Platform, Liverpool Hospitality and the Department of Work & Pensions are working together to drive recruitment and apprenticeships in the sector.
There is an urgent need to fill vacancies in the hospitality industry across Liverpool City Region (LCR).   Pre-pandemic, the sector was worth around £4.9 billion to the region and employed over 55,000 people in bars, restaurants, hotels, attractions, and the wider supplier chain. It has been hit hard throughout the pandemic and although restrictions have in the main been lifted, the impact of the lockdowns, EU Exit and other challenges has found the sector needing new and experienced staff.
The Department for Work and Pensions (DWP), Growth Platform, Liverpool City Region Combined Authority, Marketing Liverpool and Liverpool Hospitality have a solution. They are working together to attract job seekers into the City Region's hospitality and tourism sector. Growth Platform is working alongside Liverpool Hospitality to recruit jobseekers into hospitality vacancies through a Sector-based Work Academy Programme (SWAP). This is free, bespoke, hospitality employment training for Job Seekers. Over 2 weeks it gives people specific industry skills with a guaranteed job interview at the end. The programme will provide a Launchpad into developing further skills and training through apprenticeships.
"This initiative is critical to the sector and comes at a pivotal time. As people emerge from the restrictions, we have seen a surge in demand for all services provided by our visitor economy across the region, from pubs, cafés and attractions through to businesses within the supply chain. The jobs within tourism and hospitality are wide ranging and is not just about customer service, but includes technical staff, project management, data analysts as well as chefs, bar operators and table staff. A career in hospitality is varied, exciting and extremely rewarding and makes a brilliant choice for all sorts of people," said Pete Sandman, Head of Visitor Economy at Growth Platform.
"There are a wide range of opportunities available within the hospitality sector right now, that people across the City Region can benefit from. I'd urge anyone looking for work or a career change to take advantage," suggests Councillor Mike Wharton, Liverpool City Region Combined Authority Portfolio Holder for Culture, Tourism and The Visitor Economy.
"Liverpool City Region is renowned for its world-class entertainment, hospitality and leisure and we need to attract brilliant people into the sector to cope with demand and start a new career," confirms Steven Hesketh, Deputy Chair of Liverpool Hospitality.
"This is an excellent opportunity for people looking for a new career in hospitality. This will help to drive recruitment and importantly further skills development through apprenticeships, building valuable sector experience and recognised qualifications," comments Mel Dodd, Apprenticeship Support by Be More Skills Strategy Manager
Live vacancies are being advertised on visitliverpool.biz. Growth Platform's specialist skills and brokerage service is also helping hospitality businesses to recruit people through SWAP. For more information on apprenticeship opportunities contact the Apprenticeship Support Team by Be More. They provide impartial advice and information on apprenticeships in the Liverpool City Region.