Ambassadors in the News: Engineering College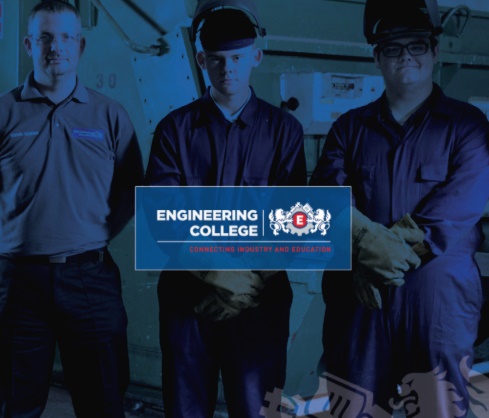 Estimated Reading Time:
3
minutes
Engineering College in Birkenhead, celebrated National Apprenticeship Week this year by highlighting the benefits apprenticeships have brought to leading engineering companies. Teledyne CML Composites is a specialist manufacturer of composite components and assemblies for commercial aerospace & defence aerospace customers. Working with Teledyne CML Composites, Engineering College explored the positive impact of apprentices on their business.
Teledyne CML Composites, based in Bromborough on the Wirral have won a recent contract to provide composite wing components & assemblies on the Airbus A400M. This aircraft will be used to conduct strategic transport of heavy vehicles, equipment and the tactical airlift of armed forces personnel into theatres of operations.
Since the first intake of apprentices into Teledyne CML Composites in 2015, they have welcomed new entrants and developed their apprenticeship programme together with the National Composites Centre and the Engineering College. To date, none of their intake of apprentices have ever left the business. Apprentices or former apprentices can be found running 5-axis machines, manufacturing complex aerospace parts in their assembly cells, carrying out non-Destructive Testing, working in their Laboratory or in finance and administration. In fact, Teledyne CML Composites say that apprentices can be found working and learning in all areas of their business. The impact on their business has been outstanding. They see one of the many benefits of having apprentices is the shift in any long standing status quo brought from fresh energy and a willingness to learn. This brings questions and new ideas to the table, leading to improvements in processes.
Engineering College helps train their apprentices, bringing state of the art engineering skills and new talent to complement Teledyne CML Composites technology and expertise. The Engineering College was founded in 1998 to combat chronic skills shortages in the engineering, construction and manufacturing sectors. Since then, they have trained more than 10,000 students, contributing to a vibrant, sustainable engineering industry across the Liverpool City Region.
The college works hard to create the right environment to learn and flourish in. Their apprentices tell them that it isn't like being in school, they're treated as adults. Their tutors all have experience of working in industry. They teach apprentices to take ownership of their learning and responsibility for their actions as engineers working in the industry.
The Engineering College has a number of case studies in the news in addition to the one sharing the experiences of Teledyne CML Composites. You can also view the Brookes Bell case study to gain the perspective on apprenticeships from an engineering, scientific and technical consultancy predominantly based in the marine and energy sectors. The Bilfinger UK case study provides a view from a leading engineering and service solutions business for the process industry.
For impartial advice and support on all apprenticeships in the Liverpool City Region, the Apprenticeship Support Team by Be More are here to help.