Apprentice's future in Liverpool City Region's hospitality industry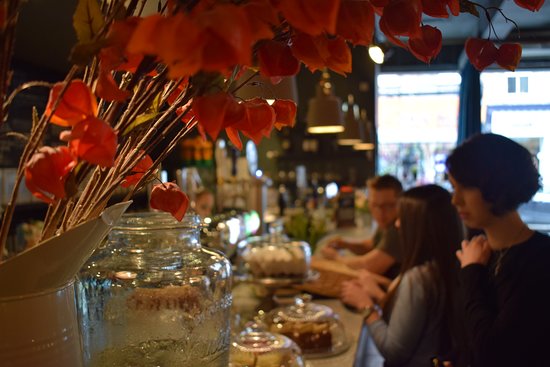 Estimated Reading Time:
3
minutes
As the hospitality industry begins to bounce back from COVID-19 we look at opportunities for apprentices. The new normal hospitality is predicted to look and feel different and new skills will be needed as the hospitality sector reimagines itself.
Liverpool Hospitality estimates that Liverpool's hospitality sector pre-pandemic was worth £4.9bn and provided over 55,000 jobs. The collective of over 100 local businesses recognises that as they begin to fully reopen they will be influenced heavily by the social distancing mandate. Customer behaviour post lockdown is likely to change.  New habits and expectations have arisen. Discretionary spending has suffered, and spending patterns will change. Understanding and responding to consumers' changing behaviours will be essential to the recovery of the hospitality sector. Organizations will be reimagining the customer experience and re-engaging with customers to build and maintain their trust. They will be looking to improve their operational agility and financial resilience. This provides opportunities for tomorrows apprentices in the sector.
Restaurants across the Liverpool City Region are seeing a perfect storm with many previous employees leaving the sector. Some related to Brexit, as EU workers left the UK. Others resulted from attractive opportunities in sectors with more reliable and regular working hours, such as logistics, while restaurants, hotels, casinos, and sporting venues stood empty for months. Now restrictions have eased thanks to a successful vaccination programme, customer demand for dining out has risen bringing staff shortages that are kerbing the ability to satisfy demand. Apprentices both front of house and across the chef spectrum from Commis to Chef de partie are in demand.
The hospitality sector isn't just about restaurants though. Think about hotels, casinos, museums, airlines and cruise ships. The list is vast. International and business travel could still take two to three years to regain its former strength. Companies in these sectors are turning to technology to reimagine the customer experience. Think self-check-ins and check-outs, touchless payments, app-based services, augmented or virtual reality, and more. Successful hospitality organizations will innovate and invest in digital technology. Apprenticeships in digital and technology solutions will be increasingly relevant in the hospitality sector.
"An increasing number of holidays in the Liverpool visitor economy sector are booked on mobiles. Collection and analysis of big data that informs new customer behaviour and their digital booking journey will be important. Customer expectation and increasing use of technology will shape the way sectors present new propositions and engage customers," says Janet Nuzum, Business Development Manager, Visitor Economy at Growth Platform.
Lack of international travel sees a new market emerging. The domestic, short trip traveller is creating the staycation market. The growth of the new digital economy challenges traditional hospitality industry offerings. Organisations like Airbnb and other home sharing platforms are attracting a new breed of customer. Understanding and engaging this lucrative market, communicating propositions that incorporate steps to keep customers and employees safe is important. Apprenticeships in marketing and digital content will prove valuable in building and retaining a customer base.
"We have seen the hospitality sector respond to changing market opportunities such as the staycation market. Business have pivoted with online offerings, take away services and more. This is a sector that adapts and innovates. It is an exciting sector to be in and needs new young blood keen to develop new skills and seize new careers in Liverpool City Region's new norm visitor economy," concludes Janet.
If you are interested in exploring apprenticeships in the hospitality industry, contact the Apprenticeship Support by Be More Team They provide impartial information and advice on apprenticeships across the Liverpool City Region.