Apprenticeship Support lines up Activities for National Apprenticeship Week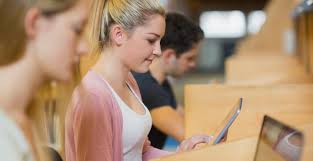 Estimated Reading Time:
4
minutes
National Apprenticeship Week is 8 – 14 February 2021 and the Apprenticeship Support by Be More Team have a range of activities lined up to provide impartial, independent advice to anyone interested in apprenticeships. "There has never been a better time for anyone to find out about apprenticeships and how they can help your career moving forward. The national theme this year is 'Build the Future' and will shine a light on employers and apprentices across the country, so you can see if an apprenticeship might be a great career move for you," says Mel Dodd, Apprenticeship Support Strategy Manager.
The Apprenticeship Support Team work all year round helping to inform decisions by current and prospective apprentices. We work in schools, colleges and with job centre plus (JCP) teams to help fulfil the aspirations of anyone looking to find their dream job and what they may need to gain qualification wise to get it. "Apprenticeships have a number of advantages to traditional training. They are, in fact, a job with training incorporated. You gain first hand working experience and the theory to support this from a training provider, such as a college or university. You earn while you learn, so while you'll have a valuable qualification at the end of it, you won't have a debt, like a student loan to pay off," explains Melanie.
The Apprenticeship Support Team have organised a range of virtual events to spread the word about Apprenticeships and provide more detail. These events are being delivered via Learn Live, so if you want to be a part of them that's the best way to do it.  This is all happening in the virtual world so you can stay safe and protect other people at the same time.
The information sessions being delivered are listed in the table below together with the times they are taking place. Sign up with the Learn Live App to get involved. They are being delivered live and are interactive with quizzes and the opportunity to talk to the presenters.
The information sessions will cover all you need to know about apprenticeships. They'll explain what apprenticeships are and how to find them. They'll delve into the key elements of an apprenticeship, what organisations you'll be working with and what they will expect of you, particularly as you'll be working alongside industry experts every day. There are different levels of apprenticeship. The presenters will tell you about these and the different skills and qualifications you'll gain as you complete your training.
If you are not at school currently, don't think apprenticeships are just for school leavers. You may build on the experience and qualifications you have already, get the degree you always wanted or fancy a change. Apprenticeships offer those opportunities and the information sessions provide an opportunity to find out more. When you build your future it may be in a different direction.
The information sessions will help you decide if this training route is for you. It'll encourage you to ask yourself some critical questions that'll see whether you're ready to start looking now. If you are there is a host of information they can provide on how to look for apprenticeships on offer currently.
You'll also hear from apprentices who have been there, done it and in some cases got the T-shirt literally. Some of these apprentices are now training apprentices of their own.
"We're looking forward to National Apprenticeship Week and seeing how we can help you 'Build the Future'. This may be the start of something special as you embark on getting an apprenticeship that shapes your career and moves you forward. My team and I look forward to meeting you in our virtual space and providing you with an insight into what apprenticeships can do for you. Whether you are already thinking about an apprenticeship or just curious we'd love to meet you and see how we can help," invites Melanie.
Virtual Sessions
These are being delivered by Apprenticeship Support by Be More in National Apprenticeship Week 8th – 12th February 2021.
Monday 8th Feb
Tuesday 9th Feb
Wednesday 10th Feb
Thursday 11th Feb
Friday 12th Feb
Apprenticeship

Information Session

10:30-11:30am

Apprenticeship TWILIGHT Information Session

18:00-19:00

Apprenticeship

Information Session

10:30-11:30am

Apprenticeship TWILIGHT Information Session

18:00-19:00

Apprenticeship

Information Session

10:30-11:30am

Click here
Click here
Click here
Click here
Click here
Please visit this Be More website page for more details.