Apprenticeships in the mineral Products Industry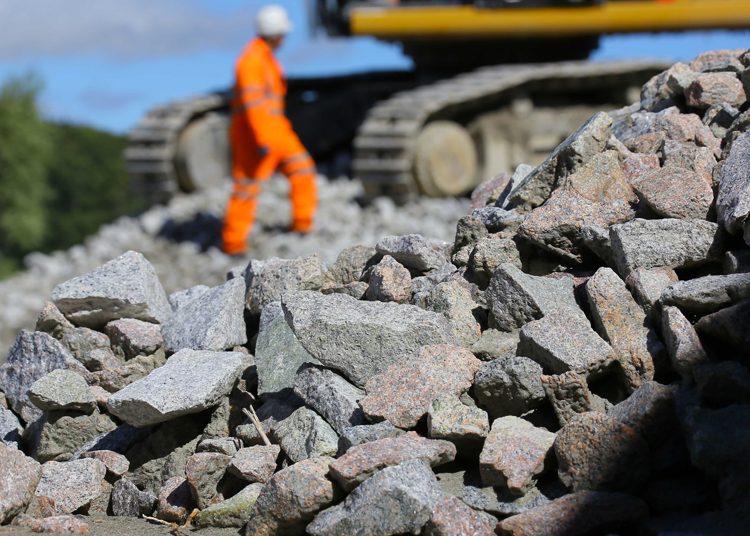 Estimated Reading Time:
3
minutes
The mineral industry is using apprenticeships to upskill employees and attract new talent. We take a look.
The Liverpool City Region is rich in minerals. That is why some of the UK's largest companies in this sector have operations across the region from quarrying and logistics at Liverpool docks to brick making in St. Helens.
The Mineral Products Qualifications Council (MPQC) sets and maintains standards for training across the minerals sector. Industry training and competency assessments is led by its training division called MP Skills. They help deliver apprenticeships and this month begin their Mineral processing mobile and Static plant operator Level 2 apprenticeships for 2022. Five of the major mineral products companies in the sector have enrolled apprentices. They are Breedon Group, Day Group, Hanson UK, Longwater Gravel and Mansfield Sand. A second cohort will commence in September and applications for this are now open.
Mineral companies across the sector are not only looking for fresh talent, but also using apprenticeships to plug skill gaps and achieve succession planning objectives. 'Apprenticeships are for both new and existing employees and are a very cost-effective way to significantly upskill the workforce,' said Neil Peacock, General Manager of MP Skills. 'Many companies use the funds that they automatically pay into their apprenticeship levy programme to fund the development of their people. There are also extremely good, alternative, non-levy routes to funding.'
Apprentices commencing their training will be enjoying a blended learning programme under the expert guidance of MP Skills' training teams. The apprenticeship sees a mix of workplace learning, e-learning and 'off-the-job' training.
The minerals sector is increasingly focussed on the apprenticeship route to build practical skills with formal qualifications that form the foundation of career paths in the industry. "This is an exciting sector to have a career in. It is a fundamental sector that underpins a host of other sectors from construction to engineering and manufacturing, all dependent on mineral products," reveals Darral Lambert, Marketing Communications Officer at MPQC. "There are a wide range of roles in the sector and over the forthcoming months MPQC will continue to promote careers in the sector supported by apprenticeship training routes. Many of these will have apprenticeship training routes that can launch a rewarding long-tern career."
If you would like further information on apprenticeships and how to apply for them, talk to the Apprenticeship Support by Be More Team They provide impartial information and advice on apprenticeships across the Liverpool City Region.