Apprenticeships provide career path for ethnic minority groups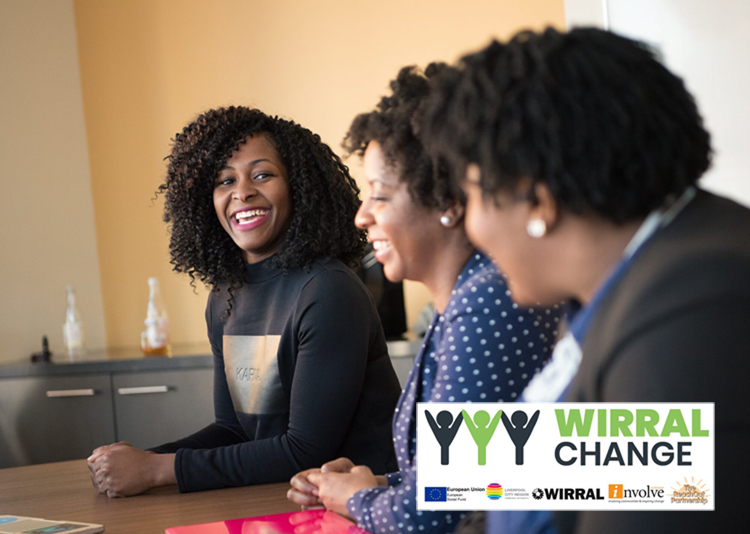 Estimated Reading Time:
3
minutes
We take a look at how Wirral Change are helping ethnic minority groups to improve their lifestyle and long term prosperity using apprenticeships.
Wirral Change support Disadvantaged, Black, Asian, European and Minority ethnic groups in Wirral. They are part of the ReachOut Initiative funded by the European Social Fund. While they work with Involve Northwest, who have a wider remit, they specialise in supporting ethnic minority communities. Wirral Change run multiple projects across the area improving health and well-being. This includes events to engage employers through to employment training for minority ethnic groups. The Employment Support team work hard to increase people's employment prospects across the Wirral.
"At present we have 400 people we are supporting across our training initiatives. Apprenticeships represent an effective route to gain valuable skills and a qualification that can improve long term prosperity," says Adam Niccolls, Administration Officer in the Employment Support team at Wirral Change.
Currently, there are 24 young people from ethnic minority groups exploring apprenticeships across a whole spectrum of careers. These include apprenticeships in music, hospitality and beauty, through to construction and software engineering.
"Younger people are embracing apprenticeships as a useful route to gaining employment. They see the longer term career path it leads to, so we see more uptake in that age group," explains Adam. "We experience some barriers with older people, particularly those who have come to the UK with a trade they have been practicing for years in a different country. They often need convincing that apprenticeships will give them a qualification that will open doors with UK employers and will also build industry confidence that they can deliver to UK standards that are often more stringent than in countries such as Poland and Bangladesh."
Initial barriers to apprenticeships from older people come from the reluctance to take a longer view on their career prospects, preferring to take cash in hand jobs than train for recognised qualifications. "It is often difficult explaining that while they have some transferable skills from working in a different country, progression to higher-paid jobs requires recognised qualifications to compete with other applicants. We promote apprenticeships as excellent routes to upskill that are truly inclusive. Apprenticeships with businesses across Wirral often use Wirral Met as the training provider delivering the theory elements of an apprenticeship locally," Adam tells us.
People taking up apprenticeship opportunities are supported not only by the business employer and training provider, but also a Wirral Change Job Coach who is in regular contact, mentoring, advising and supporting them as they take their first steps into UK employment.
If you would like further information on apprenticeships and how to apply for them, talk to the Apprenticeship Support by Be More Team They provide impartial information and advice on apprenticeships across the Liverpool City Region.