Arup apprenticeships in the built environment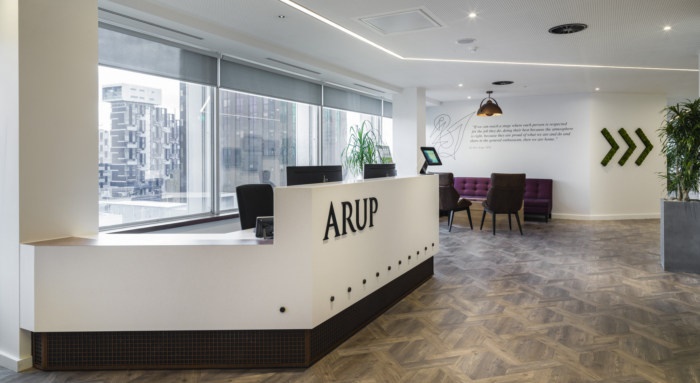 Estimated Reading Time:
3
minutes
Every year Arup take on 70 Apprentices across the UK. They specialise in providing solutions across every aspect of the built environment and they're very good at it. They are an independent firm of designers, engineers, planners, business consultants and technical specialists. If you get excited about taking on complex challenges, turning ideas into tangible solutions then they want to talk to you about the apprenticeships they have on offer.
We take a look at the apprentice recruitment programme Liverpool City Region residents will experience if they are tempted to join Arup. They take on a wide range of apprentices. In the Liverpool City Region specifically these include: Building services; Business and admin; Civil engineering; Mechanical / Electrical / Public Health engineering; Digital consulting and Structural engineering. Their apprenticeships provide you with the skills and knowledge needed to succeed in the workplace and qualifications designed to support your career ambitions.
Arup are a prestigious multinational company that can boast working on a wide range of iconic buildings across the globe. The V&A Dundee, Sydney Opera House and Beijing National Stadium are just some that have benefitted from Arup's experienced and bright minds who delivered innovative and sustainable designs. Arup's core focus across their international operations is to 'shape a better world.' It's their people that bring the magic, the creative force that deliver new and innovative ways to transform the built environment. Living facades filled with micro algae, to generate biomass and heat for buildings, through to an art pavilion that can be dismantled and assembled in three weeks are just two examples of Arup's diverse projects. They feature regularly as one of the top UK employers of Apprentices.
So how do you get an apprenticeship with Arup? Apprentices often join Arup at an early stage of their career which allows the company to grow and develop their own in-house talent. They are looking to develop a highly skilled and enthusiastic workforce for future company growth. Their application process begins when you find an apprenticeship on their website that you are interested in. When you click the apply button there will be a number of quick questions to answer before you are invited to create an account. You'll then complete an online application form.
Following this there is a strength based exercise and shortlisting by a hiring manager. If you are shortlisted successfully it's on to an online assessment centre. This is split into 2 sessions including a group activity and an interview. Assessment centres may vary depending on the role. You'll be given more information in your invite. In addition to meeting the hiring team and recent apprentices in a virtual environment you'll meet with a member of the Early Careers Team to discuss learning, development, rewards and benefits.
Arup has an annual apprenticeship programme that open for applications each November. If you become an Arup apprentice you'll have a strong network of friendly, experienced Apprentices and Graduates who look forward to helping you settle into your role. Your apprenticeship will start in August each year. Once you've had some time to settle into your team, you'll be invited to attend a Welcome Event to meet other Apprentices from across the firm. All their apprenticeships are fulltime permanent positions. There is a 6 months' probation period which we will ensure you have the skills and support needed to pass.
Vacancies are now open on Arup's careers page. For more information you can email [email protected] The Apprenticeship Support by Be More Team are also available to provide impartial information and advice on Apprenticeships across the Liverpool City Region.