Beth Tweddle Gymnastics scopes apprenticeships programme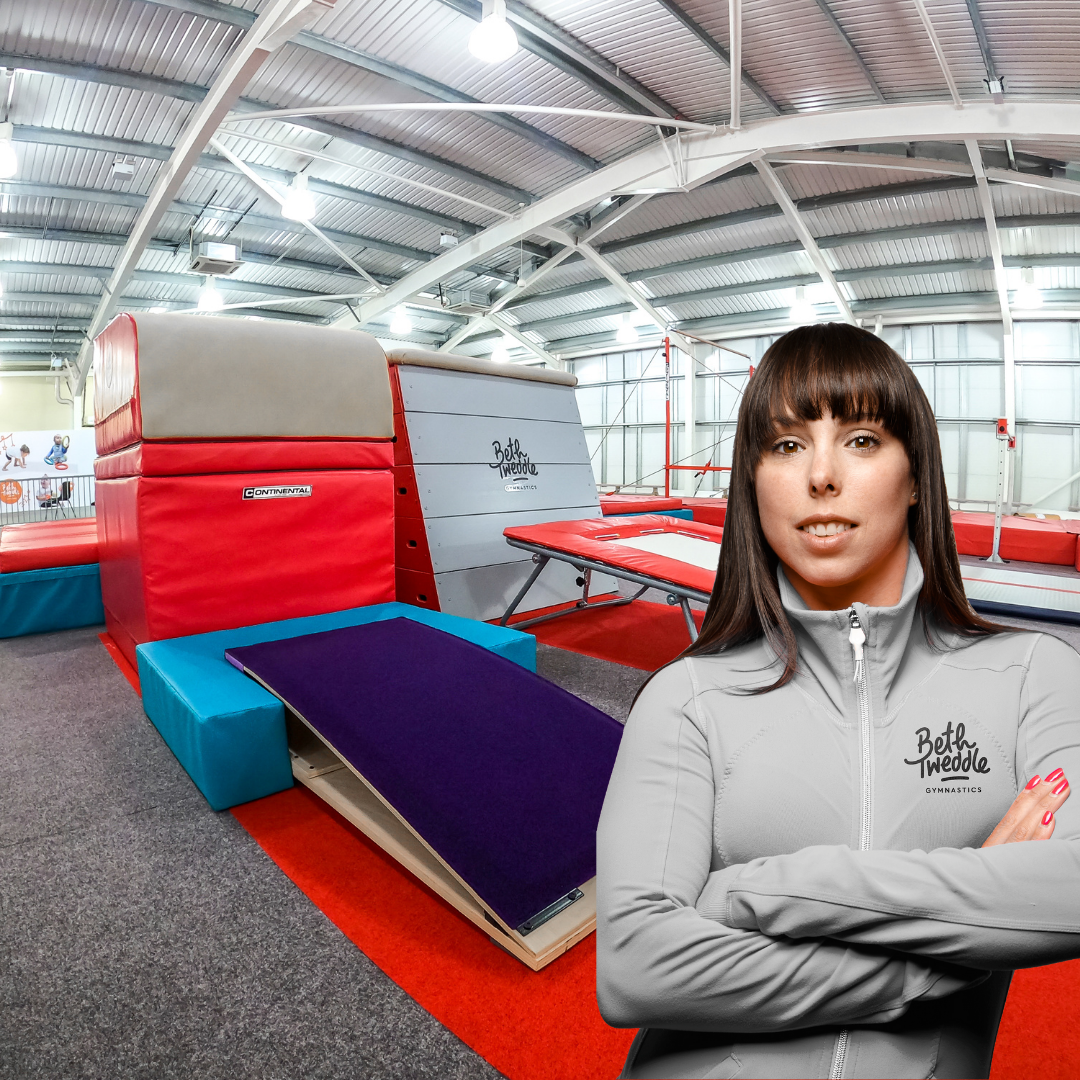 Estimated Reading Time:
4
minutes
The Tokyo Olympics are here. This week British Olympic Gymnasts prepare to amaze us with their flexibility and complex routines. We talk to Olympic medallist, Beth Tweddle, about apprenticeships and her growing business teaching gymnastics to children at the grass roots level.
Elite gymnast Beth Tweddle brought home an Olympic medal from London 2012. She was no stranger to winning medals, but this was the one she wanted most in her trophy cabinet. Elite gymnastics requires passion and dedication, hours of hard work and persistence. Much like apprenticeships, skills are gained and honed through coaching, practical experience and practice.
Today, Beth runs a business that helps children experience gymnastics for fun. She is as passionate about this as she was about getting an Olympic medal. "My dream is for every child to have a go at gymnastics," enthuses Beth. Initially, she began making this dream a reality with after-school club activities in 2004. The demand grew. Ten years ago Beth Tweddle Gymnastics was born.  Now she has two dedicated centres in Bolton and Widnes with academies across Manchester and Merseyside. The Academies are community classes, held in leisure centres and local schools, teaching 3,000 children a week.  The six academies across Merseyside teach 1,200 children a week and interest is growing. Beth Tweddle Gymnastics also helps schools incorporate gymnastics into the national curriculum.
As the business continues to expand they are scoping apprenticeships as a way to upskill staff and get future fresh talent into the organisation.  "We are in the early stages of exploring the apprenticeship programme, but there is lots of opportunity to recruit apprentices not just into the coaching side of the business, but also the wide variety of other functions, from HR and marketing to customer service and finance," says Beth.
"I think apprenticeships are a great thing, offering a way to try something out, upskill and learn things from other individuals in the business. We are looking at ways to grow the team and upskill within it. We are also scoping out the role apprenticeships might play in training our coaches. If we find someone who is passionate about working with children and passionate about sport we want to understand how we might set something up to support future coaches," reveals Beth.
There are parallels between apprenticeships and the motivation Beth has for getting children into gymnastics. The benefits are not just having fun and getting fit. Growing in confidence, finding out the things you are capable of, learning from mistakes, working with a mentor who can show you the way are all embedded in Beth's drive and philosophy.
Beth Tweddle Gymnastics are about bringing the pure enjoyment of the sport to children. If they find young gymnasts with the potential, and desire, to compete on the world stage they will pass them onto coaches in gymnastic clubs to help them achieve their dreams. Beth's focus is on one thing. "I want children to be having an amazing time doing gymnastics," she tells us.
Her philosophy of choice and inclusiveness extends to her outlook on apprenticeships. "I think it's great that there are many different routes to achieving your dreams and goals. I took a gap year after my first Olympics and studied a Sports Science degree at Liverpool John Moores University. Apprentices are a great way of learning on the job and being paid. They provide a different training route that will suit different people in different circumstances and different stages of their career.  It's always good to have a range of options and you need to choose the one that suits you best and gets you closer to what you want to achieve," advises Beth.
If you are interested in exploring apprenticeships in the gymnastics industry contact the Apprenticeship Support by Be More Team They provide impartial information and advice on apprenticeships across the Liverpool City Region.