Cammell Laird takes on more apprentices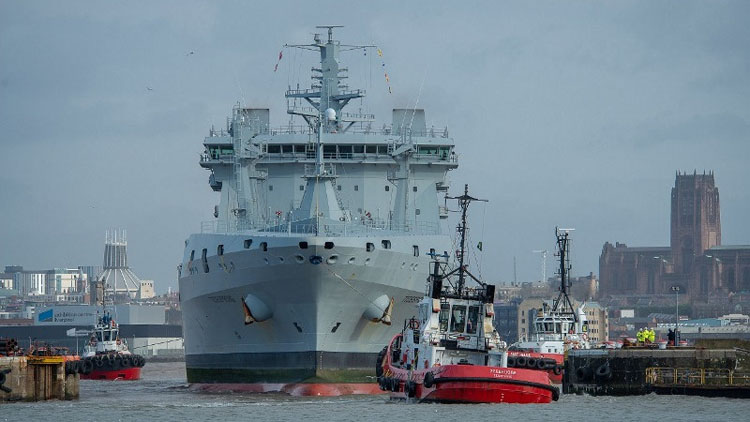 Estimated Reading Time:
3
minutes
Cammell Laird has an extensive apprenticeship programme that helps its business grow. We report on the company's recent apprenticeship activities as they recruit fresh talent.
Cammell Laird Ship repairers and Shipbuilders Ltd is one of the UK's leading shipbuilders. It has a proud history of training apprentices in a number of trades across the business and supporting them into full-time careers. Over the last year alone, Cammell Laird has recruited 46 apprentices.
Cammell Laird's apprenticeship programme commenced in 2005. It is one of the biggest multi-award-winning apprenticeship programmes in the UK maritime industry. More than 300 apprentices have gained valuable skills and experience courtesy of a Cammell Laird Apprenticeship.
Apprenticeship opportunities can be found across the company. They have just finished searching for candidates for six project manager apprenticeships. The successful candidates will support the management of projects for existing and potential clients. Training will help ensure projects are delivered safely, meeting all specification and quality requirements. Importantly, they will learn how to deliver them to time and budget, so they deliver the expected profit back to the business.
New apprentices in the finance team include Jae Swift, Sophie Rice, Lewis Nutall and Alexandra Saunders. They are studying for their Association of Accounting Technicians (AAT) across NVQ Levels 2 and 3. Brian Wright, Financial Controller at Cammell Laird is responsible for managing them. He is the apprentice's mentor making sure they gain hands-on experience and exposure to all areas of finance.
Speaking about her new role, Jae Swift said, "I am enjoying being part of such a great team, the responsibility and accountability for the areas I work in makes me feel like I can really make a difference.  It's great to watch the different vessels arrive into the Shipyard, it helps you to appreciate and understand what other departments do, and how we are all just one big jigsaw working to get the job done." Sophie Rice added, "I already feel like a valued member of the Cammell Laird team, the opportunity to achieve qualifications whilst gaining valuable on the job experience is so beneficial to young people."
"All four apprentices spend one day a week here at Wirral Met where they receive a first-class education which they can put into practice within the business," explains Jane Edwards, Business Development Manager at Wirral Met College. "Cammell Laird and Wirral Met College have enjoyed a strong relationship and I am always delighted to see new apprentices enter the workforce and forge successful careers. Apprenticeships ensure the development of highly skilled tradespeople that ultimately benefit our community here in Birkenhead," she reveals.
Mike Hill, Managing Director of Cammell Laird, commented: "I am delighted to welcome the latest intake of finance apprentices to Cammell Laird and look forward to seeing them establish successful careers with the company. All apprentices across the business play a part in driving our business transformation strategy over the coming years."
If you would like further information on apprenticeships and how to apply for them, talk to the Apprenticeship Support by Be More Team They provide impartial information and advice on apprenticeships across the Liverpool City Region.