Civil Engineering Apprenticeships with Arup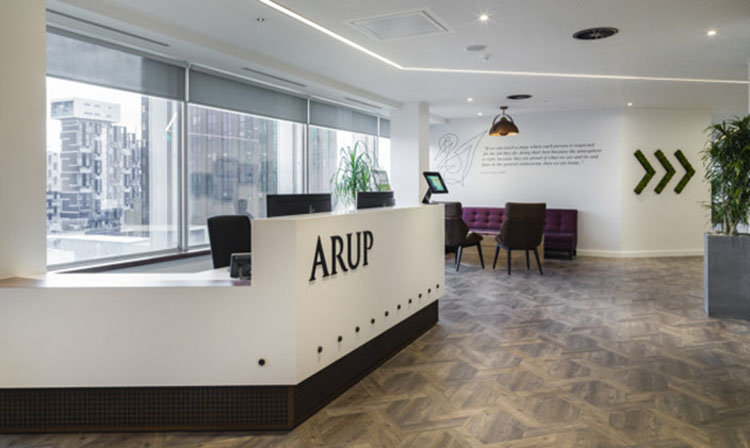 Estimated Reading Time:
3
minutes
Arup are recruiting Civil Engineering Apprentices. Applications are open to join a prestigious company working in the built environment. We look at the opportunities.
Arup is an independent firm of designers, planners, engineers, architects, consultants and technical specialists, working across every aspect of today's built environment. They help their clients to solve their most complex challenges. They pride themselves on turning exciting ideas into tangible reality. Their ethos is to find a better way and shape a better world.
Each year Arup has an apprentice recruitment programme. This starts typically in November with applications closing in January. They are looking for creative and curious minds who are interested in realising their ambitions at Arup. We looked at Arup's apprenticeship recruitment process in a previous article in June. This year's process has begun and they have exciting opportunities in civil engineering.
Their apprenticeships allow you to study for an academic qualification while working and learning alongside respected, technical professionals. A dedicated mentor and their learning and development team will guide you through your personal and professional development. You will be earning a wage and learning alongside respected, technical professionals. You will also study at a local college, on day release, and combine this experience with real responsibilities in the workplace. From your first day you will join a community of experts, where everyone is supported in their chosen career path and encouraged to work towards an accredited qualification. You will help to deliver effective and professional services for a range of varied and high-profile clients. While you will have a great deal of responsibility from day one, they will give you the chance to take on more as you progress and broaden your skills.
Arup are recruiting in the Liverpool City Region currently for Advanced Apprenticeships in Civil Engineering, buildings and infrastructure. They are looking for Civil Engineering Apprentice Technicians to join their teams. You will support a variety of different work, including: Producing engineering drawings and sketches, including 3D or 2D computer drawings; producing Building Information Models (BIM) (depending on the specifics of the role); undertaking virtual design reviews; preparing simple engineering calculations; contributing to solutions for design challenges; taking part in design meetings, site visits, presentations and workshops and helping with project administration.
As a Buildings Civil/Structures Apprentice you will help a team that includes engineers and technicians. They work with architects to model, draw and assist in designing building structures. You'll be using a variety of construction materials and designing complex underground drainage and utilities networks that support the building. This is design work that really matters. You will work on a wide variety of buildings, from brand new sports stadia, schools and universities, to offices and industrial premises. You could also get involved in the computer modelling and drawing of external parts of buildings, such as car parks and access roads. You will also have the advantage of Building Information Modelling (BIM) technology that enables Arup to design buildings collaboratively using computer models.
As an Infrastructure Civil Engineering Apprentice you will help a team that includes engineers and other professionals to assess, design and supervise civil engineering works. You'll work on a wide range of projects from roads and pavements to car parks, drainage, earthworks, flood defence, reservoirs and water treatment works. Projects will come in all shapes and sizes, and could involve highways, bridges, and rail schemes.  You could also get involved in the computer modelling and drawing of access roads, civil structures, bridges and utility infrastructure.