Exhibitors promise interactive excitement at The Liverpool City Region Skills Show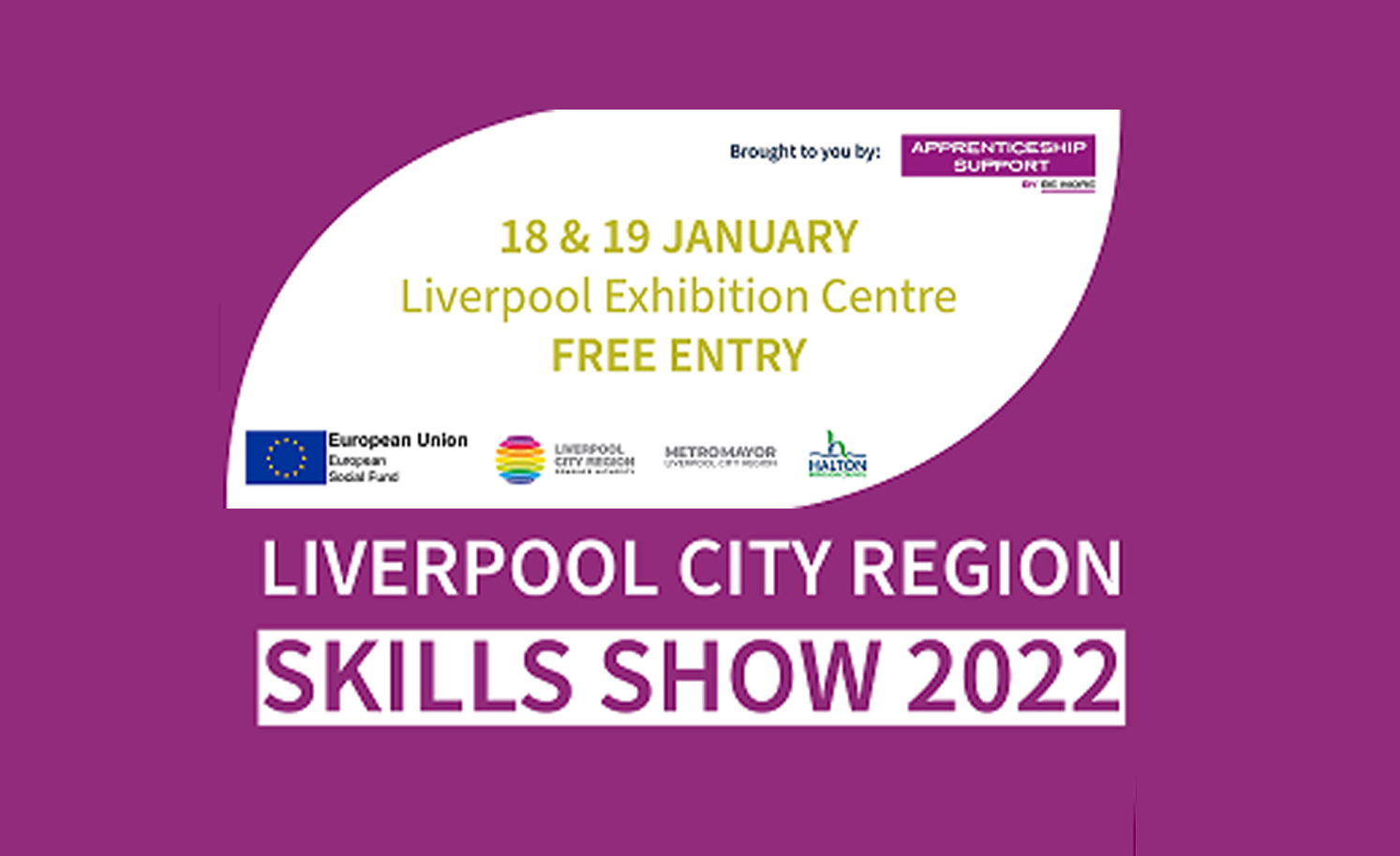 Estimated Reading Time:
3
minutes
The 18th and 19th January 2022 will see over 6,000 delegates attend the Liverpool City Region Skills Show. Companies and residents will be getting together to experience practical insights across a range of different professions. "The skills show is about trying different things. Companies will be inspiring the region's future work force with opportunities to try aspects of the job they may be interested in at the show," reveals Mel Dodd, Apprenticeship Support Skills Strategy Manager.
This showcase event has been created by Apprenticeship Support by Be More. Funded by the European Social Fund and the Liverpool City Region Strategic Investment Fund, it will be the region's largest skills and careers event in 2022. Exhibition space at this event is free, so businesses are being asked to put in an expression of interest to illustrate what interactive experiences they can deliver at the show. Many Liverpool City Region businesses are already working hard to build interactive activities that will demonstrate future career paths including apprenticeships.
"We are dividing the show into a number of different zones and sending interested businesses our Expression of Interest form to explore which zones are most appropriate for them and to discuss interactive ideas that will attract delegates. We have had some excellent innovative ideas already and still have spaces for businesses that wish to exhibit," says Mel.
The event is designed to attract students, teachers, residents, parents and guardians. Forward thinking businesses will be inspiring them with hands-on activities to stimulate interest, illustrate the skills needed and to allow delegates to discover what natural talents they have and enjoy. The event is likely to be the initial launch pad for the future careers of many delegates. They could be the region's future Directors and talented Tradespeople.
"January is great timing for this important interactive event. Potential 2022 apprentices will get a valuable introduction to companies with forthcoming apprenticeships and a great insight into what being an apprentice is about. What better way than to try aspects of the job. It is also an invaluable opportunity to ask questions and explore opportunities before making any formal apprenticeship application. It provides the foundation for a brilliant interview discussion piece when asked about why they want an apprenticeship in the organisation," explains Mel.
If you want further information about exhibiting at the Skills show then request an Expression of Interest form.
Residents across Halton, Knowsley, Liverpool, Sefton, St. Helens and Wirral can visit the Liverpool City Region Skills Show 2022 for free. Click here to get a ticket.
For more information on apprenticeship opportunities contact the Apprenticeship Support Team by Be More. They provide impartial advice and information on apprenticeships in the Liverpool City Region.