Faye's financial future with NatWest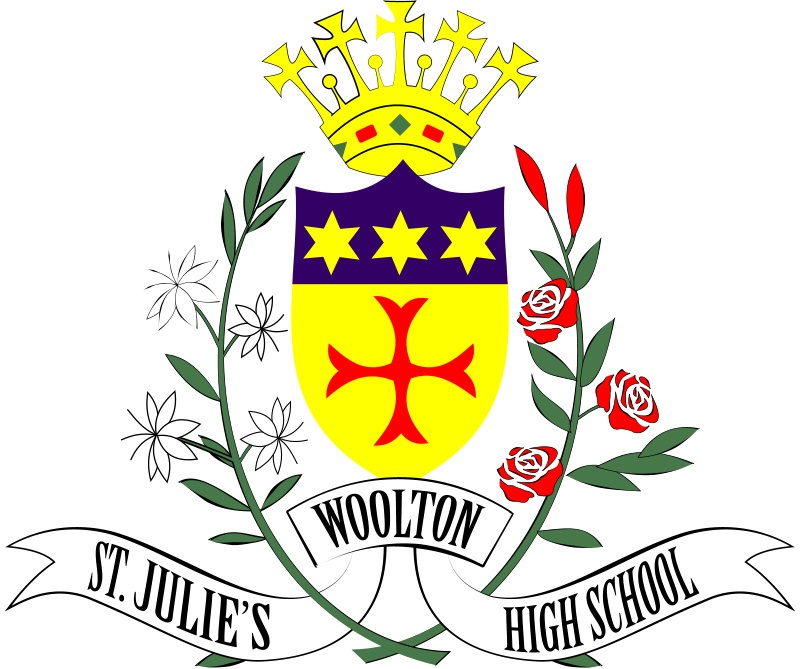 Estimated Reading Time:
5
minutes
Faye has just been offered her first apprenticeship. She has always been good with figures and wanted a career in the Financial Sector. After contacting the Apprenticeship Support by Be More Team, they introduced her to a boot camp leading to apprenticeships in NatWest Group. After completing this successfully, she begins her Financial Services Customer Advisor Apprenticeship in late May.
Faye is in the sixth form at St. Julie's Catholic High School, but not for much longer. She is about to embark on a career in the financial sector with one of the world's leading banks. Faye was offered an apprenticeship to become a customer advisor after completing an innovative boot camp and work experience programme run by mobility charity LTSB.
St. Julie's Catholic High School teaches girls predominantly in Liverpool. Its pupils, age 11 to 18, are well supported. The school is ranked number 1 girls' school in the city and the highest performing non-selected school too. They have a close working relationship with Apprenticeship Support by Be More. Year 10 and Year 11 have three PSHE lessons that highlight post 16 and 18 career options including apprenticeships. The Apprenticeship Support by Be More Team deliver presentations at these lessons and answer pupils' questions, providing impartial information and advice.
When Faye began to express an interest in Apprenticeships Angela Jones, Head of Sixth Form and Career leader, put her in contact with the Apprenticeship Support Team. "We support our pupils, but want them to be independent too and develop transferable skills. Introducing her to Sam Metcalfe, Skills Broker at Apprenticeship Support, allowed her to discuss apprenticeship options without a teacher sitting beside her. I knew she would be in safe hands," said Angela.
Faye told us that Sam was very helpful and answered lots of questions about apprenticeships. She showed her the Be More website where apprenticeship vacancies are advertised, but there were none in the financial sector at that time that she was interested in. Then, in April, Sam called and emailed Faye with the LTSB opportunity to apply for a boot camp and experience days. "When I saw this I thought it would be ideal for Faye with a view to getting a customer service apprenticeship with NatWest," Sam recalls.
The virtual boot camp was a two week course run from 10 am to 5 pm over 10 days. This was followed by two days' work experience in NatWest bank. Faye reported that the boot camp provided lots of feedback with tips and techniques on how to prepare for an apprenticeship. She also valued the work experience, learning about the job and the aims and values of the bank. She even listened to customer calls being handled to experience the job first hand.
Virtual boot camp also helped to develop a new set of skills. Angela Jones believes blended learning builds resilience and independence, often not developed until being at University.
At the end of the boot camp and the work experience came an interview. While Faye admits she was nervous, Angela was confident she would do well. "Faye has all the right qualities for this apprenticeship. She is caring and compassionate, quietly confident and expresses herself well. She is not afraid to ask for clarification." remarks Angela.
Faye bears this out as she recalls her interview experience. She told us that the boot camp, and the feedback she was given from it, helped her prepare for the interview. While she was nervous, because it was important, she felt the questions were not difficult to answer. There were two people from different NatWest branches interviewing her who were experienced and using some business terminology she was not familiar with. She told them she wasn't sure what they were asking her when this happened and asked them if they could ask her the question in a different way, so she could understand and answer it.
Sue Mannings is a one-to-one Careers Advisor at St. Julie's Catholic High School who also works closely with Apprenticeship Support by Be More. "I'm delighted that Faye has secured an apprenticeship in the financial sector. An increasing number of pupils and students are expressing interest in apprenticeships at all levels. These include Levels 2 and 3 in Year 11 and Degree Apprenticeships in Year 13. The opportunity to gain a Degree whilst working and earning a salary with the added bonus of no University fees is very attractive for many sixth formers. Also, for many Year 11 pupils, the opportunity of "hands-on" paid work with "time-out" to better, or further, their qualifications in college is also very attractive. This is often preferred to a more traditional academic pathway," observes Sue.
Faye's apprenticeship offer came a day after the interview. She told us she was 'made up'. She had wanted to work in the financial sector, doing a job that she loved and would not have found this opportunity without help from the Apprenticeship Support Team. Faye is now looking forward to starting her apprenticeship and building a career in the NatWest Group.
Apprenticeships are highly competitive and Faye secured hers through preparing well and looking for the right opportunities. The Apprenticeship Support by Be More Team offers impartial advice and information on apprenticeships. They can help you find and prepare for apprenticeships that can kick start your career.