Giving your company a lift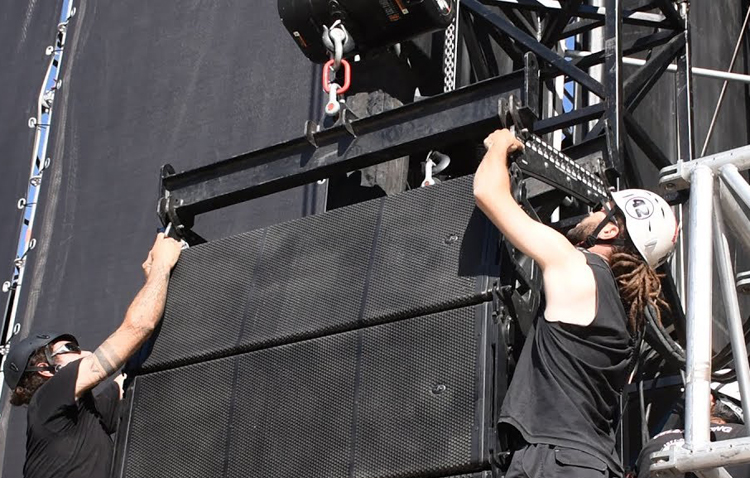 Estimated Reading Time:
2
minutes
We take a look at the latest apprenticeship standard, lifting technician and highlight the importance of this role across many sectors.
In virtually every industry you'll find lifting equipment. It's not just the logistics industry that move things around. Just some of the sectors that will have the need to move heavy items safely include  marine, construction, manufacturing, distribution, medical, agriculture, mining and quarrying, aeronautical, renewable, entertainment and military environments. While there is also plenty of opportunities to practice this profession across the Liverpool City Region, you'll also find it's a global industry, so when you have graduated with your apprenticeship you might want to travel with your skills and qualifications. They'll be recognised internationally.
As a lifting technician you'll be repairing, maintaining, modifying, inspecting, testing, installing and assembling lifting equipment. You'll be making sure that the equipment is suitable, safe and will operate reliably for a long time.  You'll be providing technical advice to customers relating to the equipment's use and correct operation. You'll also be checking that it's maintained correctly and, given there are health and safety standards associated with lifting equipment, that the equipment meets legal requirements. Sometimes you may need to decommission equipment or remove it from service where those standards are not met or the equipment is considered unsafe.
So what does this lifting equipment look like? It's wide ranging from simple hoists used at festivals to lift lighting rigs through to chain slings on construction sites. Lifting equipment is ubiquitous across industry. You'll find lifting technicians in car plants, aircraft manufacturing organisations, ship building, yacht building, food processing, warehousing and general engineering facilities to name a few. You may find yourself working in a company that employs lifting technicians or a company that manufactures lifting equipment and supplies technicians as part of their service to industry. You may be interacting with site managers, production managers, health & safety managers, workshop supervisors, design engineers, equipment and component suppliers and government agencies, such as the HSE.
This is a level 3 apprenticeship and takes 24 months to complete. Once you are qualified you will be able to join The Institute of Engineering and Technology for Engineering Technicians.
If you would like further information on apprenticeships and how to apply for them, talk to the Apprenticeship Support by Be More Team They provide impartial information and advice on apprenticeships across the Liverpool City Region.