Growing interest in Early Years Apprenticeships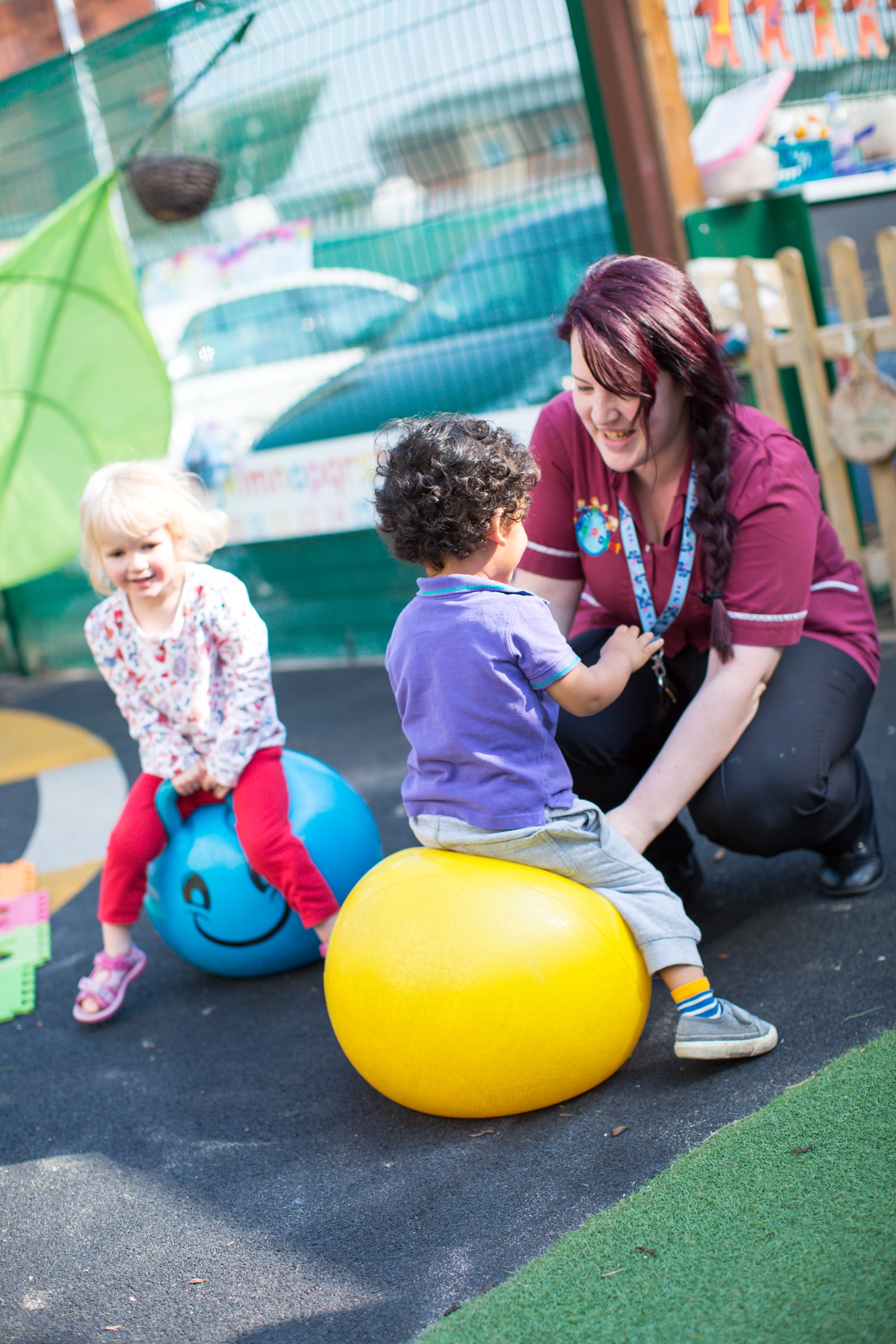 Estimated Reading Time:
5
minutes
As the COVID pandemic continues, like the virus, people and organisations are adapting. People's outlooks are also changing. The importance of providing fun education for children up to five years old is being increasingly recognised. Kids Planet, the UK's third largest nursery provider is seeing growing interest from people wanting to train to be nursery practitioners and enjoy a career in the early years' sector.
Gill Mason is the Head of Training and Development for Kids Planet.   This family owned business has grown from a small venture in 2008 to one of the country's leading nursery providers. Developing young minds through play, their passion about caring and preserving the magic of childhood attracts more than 6,000 children across 52 nurseries. Ofsted grade 24 of these Outstanding a testimony to the hard work of more than 2,000 employees in the organisation.
In February 2018 Kids Planet found they were continuing to grow and needed to ensure they could recruit and train quality personnel. The introduction of the apprenticeship levy helped to inform their decision to create a training academy that could deliver apprenticeships in early years. In addition the academy delivers sector-specific and higher education courses. Within 2 years the Kids Planet training academy gained main provider status on the Register of Accredited Training providers (RoATP) enabling them to offer apprenticeship training externally to support early years employers.
"COVID has seen the early years sector decrease temporarily with small providers struggling to survive. In contrast, we are seeing increased interest from people wanting to become qualified childcare professionals. We have 112 apprenticeship applicants on our waiting list currently. Across our 52 nurseries there are 211 apprentices who are training as apprentices in our training academy," says Gill. "I think that this pandemic has raised the profile of the early years' sector, the value of working in the sector and the recognition that we are key workers. Combine this with an understanding that an apprenticeship means you can earn while you learn and you begin to see why interest is growing."
Apprentices at Kids Planet enjoy training in a purpose built training academy building in Knutsford, Cheshire. In addition, early years theoretical teaching happens in training rooms in Liverpool, Manchester and at their Lymm head office.
"Our company ethos sees education, training and the continual professional development of staff as a crucial priority. Our plans to offer training services for other organisations in our sector demonstrates this. We are proud to have a highly skilled training team of tutors, assessors, mentors and staff with extensive and current experience in early years. So, we are able to train apprentices to the level 2 and level 3 early years' apprenticeship standards. This caters for people who have no experience of the sector and those who might be returning to the sector and wish to advance or have prior qualifications," explains Gill. In addition, they offer a range of higher level practitioner leadership, teaching and assessment qualifications.
The COVID pandemic has curtailed the training offer to external organisations, but this will return once the pandemic subsides. Other changes came into place as the Covid pandemic broke. Recognising the need to stay open, protect staff and continue training their apprentices Kids Planet developed and implemented a strategy rapidly. "When lockdown was first announced we knew we needed to ensure Kids Planet apprentices were supported. We transitioning from face to face to 100% remote delivery literally overnight. This meant setting up Zoom accounts for all tutors and contacting all apprentices to ensure they had the IT to support their learning.  We then began providing support through our in house Mindfulness programmes and Facebook group too," says Gill.
Twenty seven of their nurseries remained open as an essential service. Those that closed saw apprentices temporarily furloughed, but training continued with the thumbs up from the government.  Flexible delivery of apprenticeship training was the order of the day and the new training strategy proved effective.
The training changed too slightly with emphasis on off job training. "We produced a range of online workbooks mapped to knowledge skills and behaviour within the standards. These included topics such as safeguarding, behaviour and more. Fortunately all 52 nurseries are now open. Our apprentices remain an invaluable support to the organisation and many have made amazing progress completing their apprenticeships and becoming qualified nursery practitioners ahead of schedule," explains Gill.
Kids Planet has continued to look to the future and recruited school leavers through the summer. "We had an unprecedented amount of applications. I believe young people see the potential of apprenticeships to offer social mobility, to increase opportunity and to deliver the skills needed by the economy.  Covid 19 has enhanced this perception and we are certain the Kids Planet apprenticeship programme can help to offer young people a valuable, career and positive future," concludes Gill.