Helping people take to the air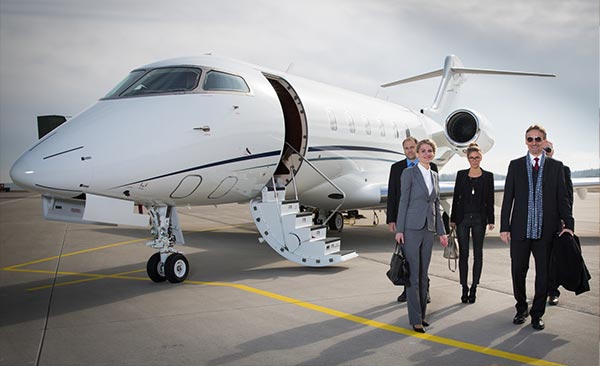 Estimated Reading Time:
3
minutes
As the government abandons the traffic light system for visiting other countries, confidence is returning to the travel market. Soon, more people will begin to holiday abroad again. Airports will begin to bustle and will need help getting people checked-in, boarded onto aircraft and more. Often known as ground handling agents, there is an apprenticeship for this trade called an Aviation Customer Service operative.
If you've watched the reality programmes about airports you'll have seen the trials and tribulations of ground handling agents. This is the media view of the role, designed by production companies to deliver evening viewing entertainment. While dealing with customers is an integral part of the job, confrontational situations with drunken passengers late for flights is not the norm. In fact, ground handling agents work not only at major airports, but on military bases, heliports and private airfields. Ground handling agents for private jet charter are more likely to be helping business men and rock stars expedite the boarding of their Gulfstream G650.
Whether you are at Liverpool John Lennon Airport or helping passengers get on board a Cardinal's Sikorsky at Hill Bark Hotel and Spa, the work involves indoor and outdoor activity and commonly requires shift working and unsociable hours. This apprenticeship standard is the entry level to the profession. You'll be working with a team to instructions from an operations manager who is likely to also be an aviation specialist. As an Aviation Customer Service Operative you are working in a highly regulated environment. You need to understand legislation, not only in relation to aircraft and passenger safety, but also border control.
You'll be a good communicator as you will work with members of your immediate team and other people on the airfield who are critical to the safe & secure check-in, boarding, departure and arrival of passengers. Your day-to-day duties will involve helping individuals check in, process their baggage, make reservations and issue tickets. You'll also greet arriving passengers, handle VIPs, and provide special passenger assistance.  Importantly, you'll have a cool head handling disruption and customer complaints ensuring that they comply with aviation regulations. This includes being vigilant at all times to ensure passengers are not transporting dangerous goods. When you finish your 2 year apprenticeship you will have gained a Category 9 Certificate in Dangerous Goods awareness.
If you want to help people take to the air and enjoy providing excellent customer service this could be the ideal apprenticeship for you. To find out more about this apprenticeship standard click here.
If you would like further information on apprenticeships and how to apply for them, talk to the Apprenticeship Support by Be More Team They provide impartial information and advice on apprenticeships across the Liverpool City Region.