It's time to get trucking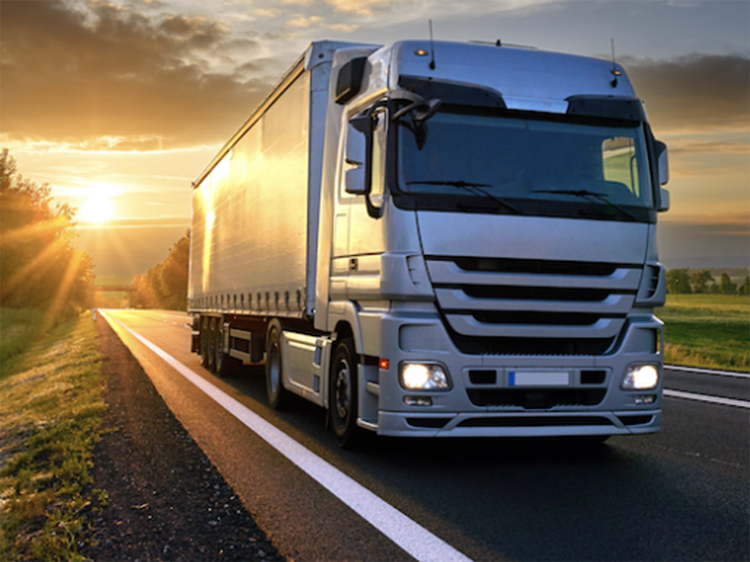 Estimated Reading Time:
3
minutes
A pandemic and Brexit mean there is no better time to be truck driver. Those taking to the road can earn big money.
There is an unprecedented demand for Large Goods Vehicle (LGV) drivers. The demand has been created by COVID-19 and Brexit leading to an estimated 100,000 LGV drivers. This shortage is creating a growing supply chain crisis that economists suggest could be slowing the UK's post-pandemic recovery. Major employers across the Liverpool City Region including Tesco, Amazon and John Lewis are offering four-figure joining bonuses in an attempt to stem the shortage gap. They have an eye on the current situation and also major events such as Christmas where the need to get all sorts of goods in store, warehouses and out to customers will be very high.
The lack of LGV drivers has impacted on the major fast food restaurants too with McDonald's, KFC and Nando's having to cut items from their menu or close restaurants because they can't get the ingredients and produce they need.
Drivers have been leaving the profession for the last two years or more due to long hours and low wages. Figures from the Office for National Statistics show that 31,000 UK-based drivers have stopped trucking since 2019. Brexit and the pandemic has accelerated the trend. However, the response from major retailers is reversing the trend at pace. Joining bonuses and wage rises has stimulated a high demand for driver training. Haulage companies are sending over 100 candidates a week for their tests.
If you are keen to join the distribution sector as a driver then the sector will welcome you with open arms. The government is also keen that employers should seek UK workers to fill the gap. Some of the European Union drivers returned home during lockdowns and have been unable to work in the UK under new immigration rules since 1 January.
The LGV apprenticeship standard has been updated and includes the LGV Category C+E driver's licence. It encompasses driving vehicles with a Gross Combined Weight of over 7500kg and includes Articulated and Draw Bar vehicles. The Driver Certificate of Professional Competence (Driver CPC) is a legal requirement for those driving LGV's professionally. You will receive the Driver CPC card as a part of your (C+E) license acquisition. You must complete 35 hours of periodic training every five years in order to maintain the ability to drive LGV's professionally.
If you would like further information on apprenticeships and how to apply for them, talk to
the Apprenticeship Support by Be More Team They provide impartial information and advice on apprenticeships across the Liverpool City Region.