Livv Housing & Merseyside Fire and Rescue Service in the News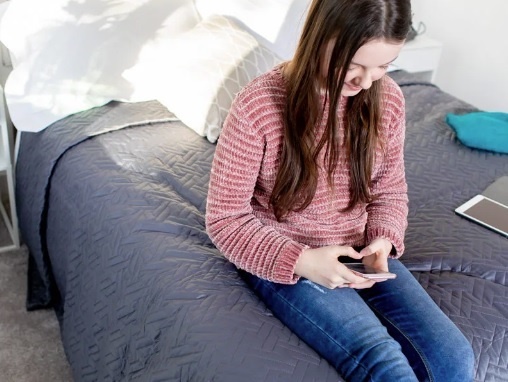 Estimated Reading Time:
3
minutes
This month we look at two more Be More Ambassadors as they grow their organisations with fresh talent. Our Ambassador network includes companies and apprentices who are on hand to describe their experiences of their apprenticeship journey. Naturally, when companies recruit fresh talent to their organisation they want to spread the word. Ambassadors play an important role in helping us to provide practical and current advice about apprenticeships, so we are keen to feature two Ambassadors who are in the news currently.
This month we focus on Livv Housing group, a Housing Association providing apprenticeship opportunities for young people across the Liverpool City Region.  They provide over 14,000 homes across Liverpool City Region and the North West, plus apprenticeships, training, health and local projects to build flourishing communities.  Recently, they created eighteen positions for 16-24 year olds living in Knowsley through their apprenticeship programme.   The apprenticeships span a range of positions and skills including marketing, facilities management, finance, joinery, plumbing, homes sales, and business intelligence. Several of the apprentices are working towards the Certificate in Housing Practice Level 3. This is an accredited qualification from the Chartered Institute of Housing. They will become effective housing practitioners with a good understanding of how organisations in the housing industry operate.
Léann Hearne, Chief Executive of Livv Housing Group, said: "We are committed to investing in the borough's young people and recognise the importance of providing apprenticeships in the area. With this year's pandemic, we were even more conscious of the need to offer support." You can find out more about Livv Housing Group and the importance they attach to apprenticeships in the article here.
In The Covid pandemic the appetite for apprenticeships and the value jobs they lead to continues to be strong. While Livv Housing Group report they were inundated with applications, so too are Merseyside Fire and Rescue Service (MFRS). This article highlights the multitude of jobs that you can train for within MFRS. It also gives you a real insight into apprenticeships within MRFS through the eyes of a range of apprentices training with them.
Michael tells us how he has developed his social and professional skills supporting vulnerable people during his working day. Ryan describes his apprenticeship experience after joining from sixth form college with A-levels.  Connor reflects on the team working skills he has acquired and John explains why he chose an apprenticeship with MFRS rather than going to University. Sean also tells us how apprenticeships suit him better than University life and study. Ally explains how she is progressing with a Level 3 apprenticeship after gaining her Level 2 apprenticeship in Business administration. She works in MFRS' Human Resources and tells us how her further apprenticeship is helping to build new skills and confidence. Sam, Kane and Dan all have their stories too about their apprenticeship experiences. Take a look at the article to find out more.