New Year, New Skills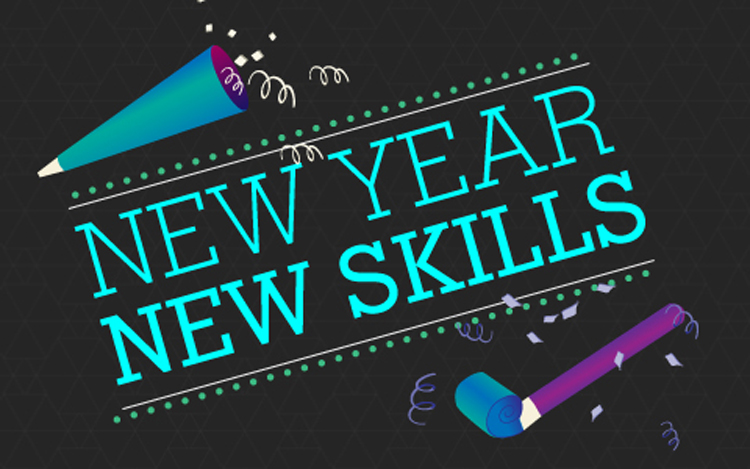 Estimated Reading Time:
3
minutes
It's the time of year when people make New Year's resolution and take stock of their career. We look at the hot jobs for the future and opportunities to train with an apprenticeship.
New Year brings new intentions. Getting fit and advancing your career are often the highest two intentions on the self-improvement agenda.  Some people look to acquire new skills with ambition to move upwards or sideways in their organisation. Other look for new challenges in a different organisation or a different sector. Whatever your intentions to improve your career trajectory in 2022, there's an apprenticeship that can help.
In 2021 a combination of COVID and Brexit created a different dynamic in the workplace. Previous staff and skill shortages in certain sectors were compounded and, like any commodity business, organisations began incentivising people to help fill positions. Business have adapted in many ways and the Employment landscape across the Liverpool City Region looks promising. Automation, urbanisation and an older population paint a picture of the future job market landscape.
So, where are the 2022 opportunities across the Liverpool City Region and how do you find an apprenticeship to make your career aspirations a reality?
There has been growth and hence employment demand in a number of different sectors. While staff shortages continue in logistics, hospitality and retail, other growth sectors are also emerging. The first of these sector is health care. There is a long term future need for qualified health professionals and a range of apprenticeship opportunities in this sector from nurses through to physicians. A range of apprenticeship standards serve this sector included degree apprenticeships. The UK's ageing population is creating demand for social workers and other professionals in the caring and personal services sector from care workers to dental nurses. Mental health counsellors are also likely to be in demand.
One of the most demanded areas of expertise in the UK currently is being driven by an increased dependency on remote and virtual services. There's an app for everything increasing use of the internet to order goods and services. IT skills are in demand, from website developers to creators of digital content. Graphic Designers, Podcasters, Editors and Content Writers are all professions on the increase in 2022. So too are the jobs supporting this from e-commerce specialists to warehousing operatives and delivery drivers.
The UK construction industry continues to boom. Population growth stimulates housing demand as does ongoing urbanisation. The demand for skilled trades including carpenters, electricians and plumbers.
Whatever your career aspirations for 2022 are we hope you achieve them. Apprenticeships can help either through filling skills gaps or building new skills in a change of sector or profession. You can find a wide range of apprenticeship opportunities across the Liverpool City region on the Be More Website.
If you would like further information on apprenticeships and how to apply for them, talk to the Apprenticeship Support by Be More Team They provide impartial information and advice on apprenticeships across the Liverpool City Region.