RAF Apprenticeships: fancy a new challenge?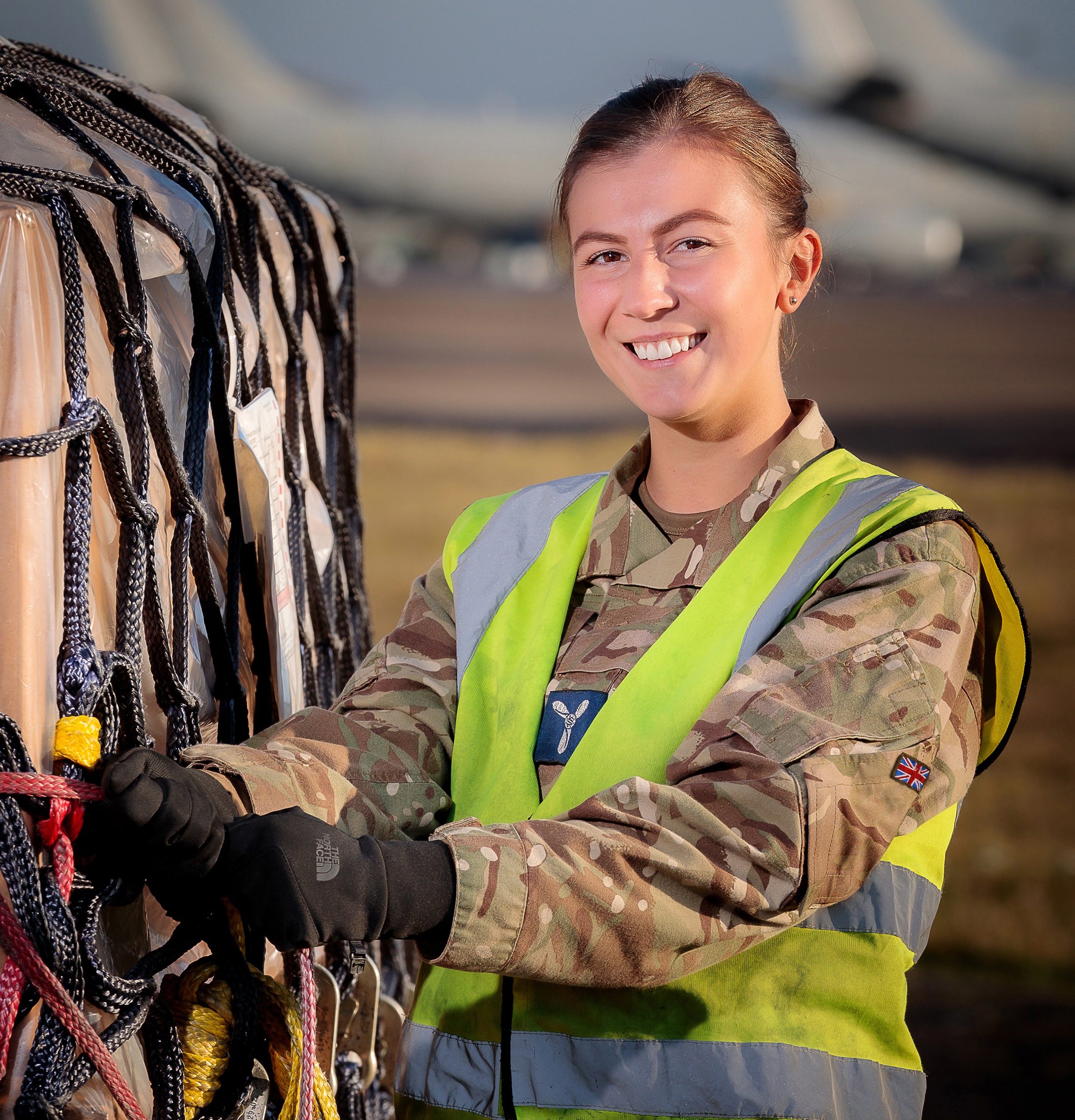 Estimated Reading Time:
4
minutes
Are you up for a new challenge? That's the question posed by the Royal Air Force's (RAF) apprenticeship programme brochure. There are over 40 apprenticeships in the RAF from Intelligence Analyst and Weapons Technician to RAF Medic, Driver and Photographer. These apprenticeships come with the top notch training you would expect from the RAF who need everything to work right first time in mission critical scenarios. Importantly, they are well paid from the beginning and offer long-term career opportunities. The prospect of worldwide travel is often a further enticement. Last year, 77 people from the Liverpool City Region decided they were up for a new challenge and became RAF Apprentices.
So what's involved in becoming an RAF Apprentice? You'll be joining the military, so expect some of your initial training to focus on working together as a well-disciplined team. This 11 week 'Phase 1' training may save your life one day. Once you've passed this, it's onto 'Phase 2' where you begin to learn your chosen trade.
"The majority of apprentices who join the RAF are between 16 and 18 years old. One of the major attractions is that our apprentices are earning money and building a career from the moment they join us. They also get to see the world and start building a unique set of skills working in a close knit team. Our apprenticeships are not just about training for a trade, they are an apprenticeship in life," says Flt Lt Ed Stephens, RAF Attract Plans Officer for the North West.
A common misconception is that an apprenticeship in the RAF means that you won't see your friends and family. "It's very strange, I don't know why some people have this impression and it couldn't be further from the truth. You don't give up your life joining the RAF as an apprentice. In fact you enhance it. You'll be back home at the weekends, seeing your friends, sharing the experiences of your training with money in your pocket," reveals Ed.
As an apprentice you'll play an important role in the RAF, so they are looking for people with drive and determination to succeed in a chosen role. They want to train people who have ambition, enthusiasm and understand the importance of their role in a team. As an Apprentice Chef you could be feeding pilots and technicians, ensuring they get the correct nutrition they need to be healthy and active. As an Aircraft Technician Apprentice you'll be making sure the avionics work first time when they are needed in mission critical environments.
The RAF apprenticeship brochure provides an apprentice's view of their experiences. Kellie Chapman is an advanced apprenticeship Unified Communications Technician. She works as a Ground Support Systems Administrator, responsible for maintaining the engineering, equipment and Mission Support System network for the Typhoon aircraft. She reflects on the opportunities the RAF has given her: "A secure job, with guaranteed pay at the end of the month. I have been able to travel to different places around the world, from the USA to Asia and the Middle East."
So, what do you need to join? "The qualifications you need depend on the RAF apprenticeship you are interested in and the trade you are applying for. Some level 3 apprenticeships simply require the right level of maturity and personality. For others you'll need a good set of A levels. If you are interested then call us to have a chat. We're here to help," explains Ed.
If you have any questions about RAF Apprenticeships or any other Apprenticeship vacancies you can contact Apprenticeship Support Team by Be More. They provide impartial advice and support on Apprenticeships in the Liverpool city region.