Skills Show Exhibitors compete for show awards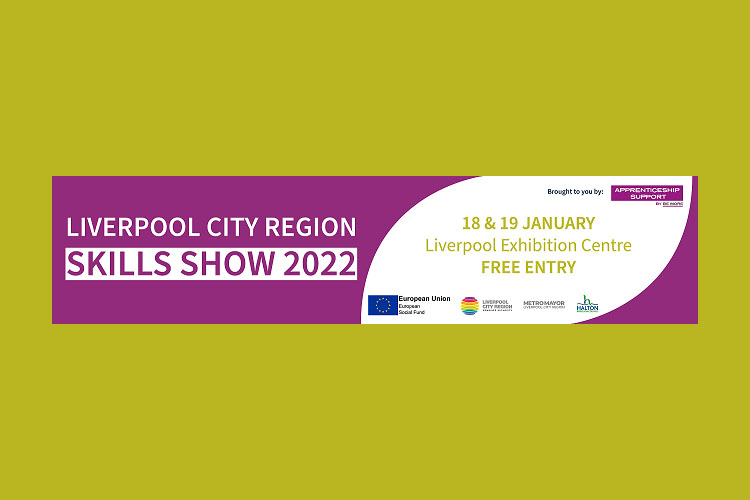 Estimated Reading Time:
3
minutes
The Liverpool City Region Skills Show is set to be a great start to the year for anyone thinking about becoming an apprentice. Exhibitors have been designing their stands to provide lots of interactive activities for visitors to try. We look at the awards that they are competing for as they plan their visitor experience.
If you have ever been to an exhibition you'll recall some memorable stands that you had fun on. You'll also have forgotten the boring ones where someone either handed you a leaflet or didn't bother to stop drinking their coffee. This January get ready to bank lots of memories at the Liverpool City Region Skills Show created by Apprenticeship Support by Be More. All the exhibitors are gearing up to create interactive experiences on their stand that will tempt you to consider apprenticeships and different careers. From being a top hairstylist for models and celebrities to riding and training horses, you can get the scissors out and hop into the saddle to see which you prefer.
This year the exhibitors are not only setting out to tempt you on to their stands. They are also competing for some prestigious awards. There will be six awards that the Apprenticeship Support by Be More Team will be presenting to exhibitors on the evening of the first day's exhibition.
"We want visitors to be inspired to take up an apprenticeship in a career that they will love. However, some people may have a natural aptitude or fall in love with a career that they have never considered. Part of the visitor experience at this skills show is to get people finding out and trying out things that they may never have experienced before. The exhibitors at the show are motivated to get people onto their stand to have a go. To add a bit of extra spice, we have created six special exhibitor awards for the organisations that have gone the extra mile," says Mel Dodd, Apprenticeship Support by Be More Skills Strategy Manager.
The exhibitor awards are being hotly contested and include one for the best small interactive stand, the best large interactive stand and the most engaging team on a stand. With a focus on the environment there is also an award for the most sustainable exhibitor. The exhibitor who demonstrates their stand is the most unique and innovative is also in the running for an award. The last award takes account of the promotion that an exhibitor is running on social media to entice future apprentices to come and experience the show and their stand.
Many of the exhibitors have attended virtual master classes on how to make their stands as interactive as possible. It's time to put the Liverpool City Region Skills Show in your diary and come along on the 18th and 19th January to try the wide variety of interactive experiences on offer.
If you would like further information on apprenticeships and how to apply for them, talk to the Apprenticeship Support by Be More Team They provide impartial information and advice on apprenticeships across the Liverpool City Region.