STFC gets gold for new apprenticeship accreditation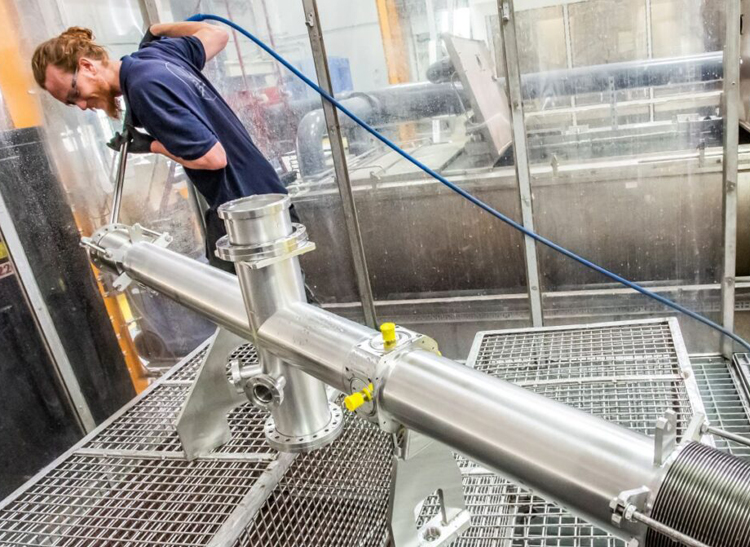 Estimated Reading Time:
3
minutes
The Science and Technology Facilities Council has been awarded gold status 'We Invest in Apprentices' accreditation for their apprenticeship programme by Investors in People. 
The Science and Technology Facilities Council (STFC) champions science and research in various fields. They run the National Laboratories, eight facilities packed with equipment, such as: neutron scattering and light source facilities; laser and accelerator research facilities and high performance computing. They also provide national technical capabilities in nuclear physics, particle physics, astronomy, accelerator science, instrumentation, and space technology. It is a huge research capability, on top of which more than 1,700 academics in over 50 universities and research institutes working in these areas are supported by STFC. STFC recognises there are many pathways to a successful and enjoyable career. Their apprenticeship scheme includes apprenticeships at Daresbury Laboratory. Their 4-year engineering apprenticeship, for example, is accredited by the Institution of Engineering and Technology, and is a great way to start an engineering career. The first year is spent at North West Training Council, Merseyside where you will learn fundamental hand-skills. Other apprenticeship opportunities include ICT Infrastructure Support, Business Administration, Project Management and Computing apprenticeships. Apprenticeship opportunities are advertised on the UKRI Careers Portal 
STFC has a dedicated apprenticeship team that support your apprenticeship journey, helping you achieve your goals. They help you develop both professionally and as a critical member of the team. Testimony to the quality of their apprenticeship programme is the award of Gold Status by Investors in People, an independent accreditation organisation. Their new 'We invest in Apprenticeships' accreditation not only recognises the work STFC do to attract apprentices, but also how well they are managed and developed during their apprenticeship journey. 
Investors in People worked with: the Department of Education; apprentices' employers, big and small; apprentices and their families; training providers and policymakers to create their assessment framework. The 'We invest in apprentices' accreditation provides independent verification of apprenticeship programmes and their approach.  Ultimately this helps organisations attract the best talent and get the most out of them.   
The assessment looks at Commitment, Development, Communication and support. It's a comprehensive assessment that includes: line managers; supervisors; senior managers; HR; the apprenticeship scheme and anyone who has dealings with their wide range of apprentices. 
When awarding STFC the gold standard, the assessors said: "It was an absolute pleasure to work with the team at STFC and a very insightful experience to hear of the great work that the team do to manage and support their apprentices and the programmes themselves. STFC should feel very proud of this achievement. You care about your apprentices, and we know you're ambitious to do even more for them." 
Gold accreditation verifies that apprentices and the apprenticeship programme are important to STFC's business strategy. It confirms they are exploring how they can improve the programme they offer constantly and are looking at what more they can do to support and develop their apprentices. It also verifies that apprentices feel like they make an important contribution to the business and that their ambitions are supported. 
If you would like further information on apprenticeships and how to apply for them, talk to the Apprenticeship Support by Be More Team They provide impartial information and advice on apprenticeships across the Liverpool City Region.