The need for Care workers increases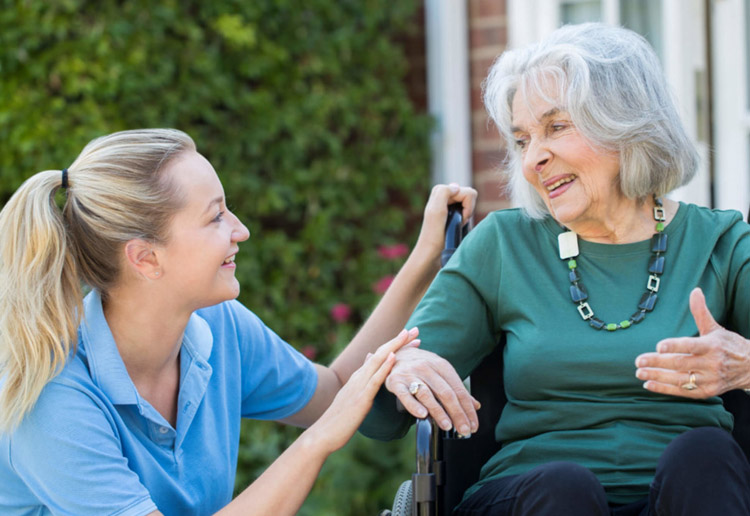 Estimated Reading Time:
3
minutes
The need for care workers across the Liverpool City Region continues to grow. We look at what's involved to train in this rewarding profession.
Senior figures in the care industry have warned the sector is in crisis because of staffing shortages. It is thought between 8% and 10% of the county's care staff are currently either isolating or poorly with Covid. That is on top of a profession already struggling both to retain existing workers and recruit new ones.
Adult Care is a challenging and rewarding industry, so an Apprenticeship is a great way to get started on this career path. You'll get a wage while you are training and gaining nationally recognised qualifications. This role is about having practical experience in addition to theoretical knowledge, so an apprenticeship will stand you in good stead for career growth.
Apprentices train to an apprenticeships standard and there are a number of them in the sector.
An Adult Care Worker apprenticeship trains you to provide frontline care, and other healthcare, for vulnerable adults. You could be delivering this care within their own homes, day care centres, residential and nursing homes. Adult Care Workers help the people they care for achieve their personal goals and live as independently and safely as possible. If you want to play an active role in helping them have control and choice in their lives, this apprenticeship is for you.
Lead Adult Care Worker apprenticeships include additional training to provide supervision, frontline leadership, guidance and direction. Lead Adult Care Workers often work in residential or nursing homes, domiciliary care, day centres or some clinical healthcare settings.
Alternatively, you might want to work in a clinical setting such as a hospital or operating theatre. A Senior Healthcare Support Worker apprenticeship trains you to specialise providing support in adult nursing, maternity and hospital operating theatres. It also trains you for roles working in mental health settings and supporting children and young people. Often you will work with carers and a range of other service providers.
They say prevention is better than cure. A Community Health and Wellbeing Worker apprenticeship is a relatively new role created to improve the health of local people and communities by preventing poor health and tackling inequalities. You may find yourself working for local government, the NHS or in voluntary, community and social enterprise (VCSE) organisations.
To start your rewarding career with an apprenticeship in the care sector take a look at the opportunities available across the Liverpool City Region on the Be More website.
If you would like further information on apprenticeships and how to apply for them, talk to the Apprenticeship Support by Be More Team They provide impartial information and advice on apprenticeships across the Liverpool City Region.