Will you programme the next world beating computer game?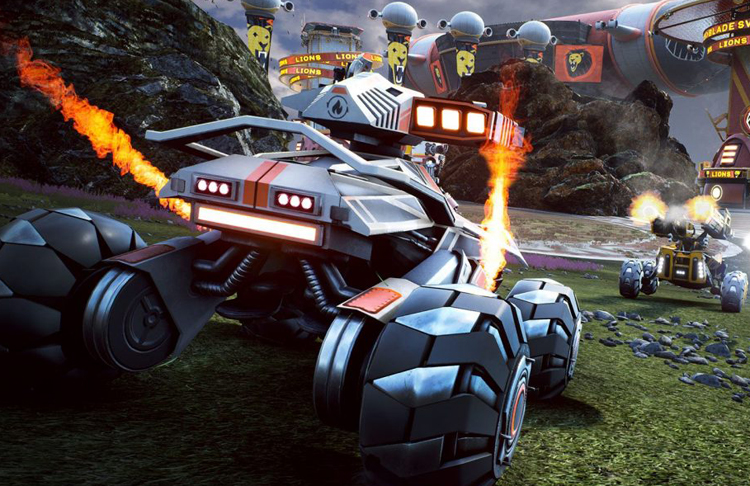 Estimated Reading Time:
3
minutes
We look at the latest apprenticeship standard, Game Programmer. If you want to learn to programme the next blockbuster like Grand Theft Auto or Outriders, look no further.
In 2020, the global gaming industry was worth approximately £110 billion. It's growing by around 13% a year. Fortnite was released in 2011 by Epic Games and has to date amassed a revenue of £3 billion and counting. While we can't promise that an apprenticeship as a Game Programmer will make you as successful as Tim Sweeney, Epic's founder, the industry attracts some of the most creative people on the planet.
Game Programmer is one of the latest apprenticeship standards. It's constructed a little like a game itself as you have to complete the core of the apprenticeship and then select an option around it. This can be Game software programmer or Game Technology programmer. Companies that employ Game software programmers range from large, international studios employing hundreds of staff, to small indie studios made up of a few developers. In the Liverpool City Region think of companies like Lucid Games.
Game technology programmers are often employed by hardware developers such as console manufacturers or game engine developers as well as large game studios. Epic for instance has its Unreal Engine that is used to power most of the market's big name games. Game technology programmers also go on to work as specialists such as server programmers in mobile game development companies.
During your apprenticeship you'll learn to program reliable and efficient software within the constraints of real-time graphical environments, running on contemporary gaming platforms. Your work will feed directly or indirectly into the player experience of a game. This can include gameplay mechanics through to a new graphics rendering system creating realistic-looking dragon scales. You'll collaboratively plan and coordinate your work within a larger team and provide technical insight.
You can also expect to work with a diverse creative community of developers, other Game programmers, Designers, Producers, Artists, Animators, Audio engineers, Quality Assurance (QA) staff and Project managers. You'll be expected to ensure work is completed within agreed timescales and within budgets.
If the opportunity to be a Game Programmer appeals to you then an apprenticeship takes 24 months to complete.
If you would like further information on this apprenticeship, or others, and how to apply for them, talk to the Apprenticeship Support by Be More Team They provide impartial information and advice on apprenticeships across the Liverpool City Region.