BORN APPRENTICESHIPS: TRAINING TO BE A MIDWIFE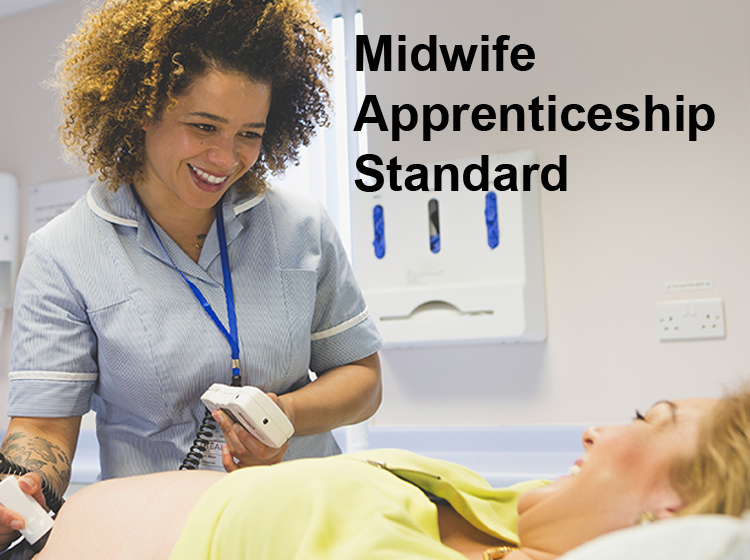 Estimated Reading Time:
3
minutes
We look at the apprenticeship standard for midwifery that trains people to deliver support, care and advice during pregnancy.
On 15 January 2012 a hit period drama series set in 1957, premiered on the BBC. It followed newly qualified midwife, Jenny Lee. Since then it has gone on to win awards. Call the Midwife also spiked interest in, and the desire for many to join the profession.
As a midwife, you will be the first and main contact for a woman, her partner and family. A midwife acts as an advocate for the woman, working in partnership with her and giving the necessary support, care and advice during pregnancy, labour and the postnatal period. They offer support, care and advice and are responsible for facilitating births and providing care for the newborn. The personalised care they provide includes: preventative measures; the detection of complications in mother and baby; the promotion of normal birth; the accessing of medical care or other appropriate assistance and the carrying out of emergency measures.
The apprenticeship is a degree apprenticeship and you will train for 48 months. It includes training for the important role you will play in public health, offering health counselling, prevention and education. This work involves antenatal education and preparation for parenthood. A midwife also provides full antenatal care, carrying out clinical examinations and screening. You'll be a lead co-ordinator of care relating to maternity, so you'll be running antenatal and parenting classes to help prepare for labour, the birth of the baby and how to care for the baby once it is born. Naturally you'll be at the birth of many children, helping the mother to give birth and assessing both her and the baby's overall health and wellbeing. You'll also learn how to identify complex pregnancies and know when to refer to others or seek appropriate support. Following birth midwives offer support for infant feeding and postnatal care and may refer the mother to other services if necessary.
Most midwives are employed by the NHS. However, some work in the private sector, social enterprises or independently. After qualifying you may find yourself in the community, such as in a woman's home, community hubs, GP surgeries, clinics, midwife-led units and birth centres or in hospital maternity units. Expect to work shifts including evenings, weekends and nights. You could also be on-call.
The MBRRACE report recorded 2,173,810 women giving birth in the UK in 2021, so the current and future need for midwives is likely to be high. If this is a profession you are looking to pursue then take a look at the apprenticeship route.
If you would like further information on apprenticeships and how to apply for them, talk to the Apprenticeship Support by Be More Team. The team is funded by the European Social Fund & LCR Strategic Investment Fund and provides impartial information and advice on apprenticeships across the Liverpool City Region.