CAREERS OF THE FAMOUS: PAUL HOLLYWOOD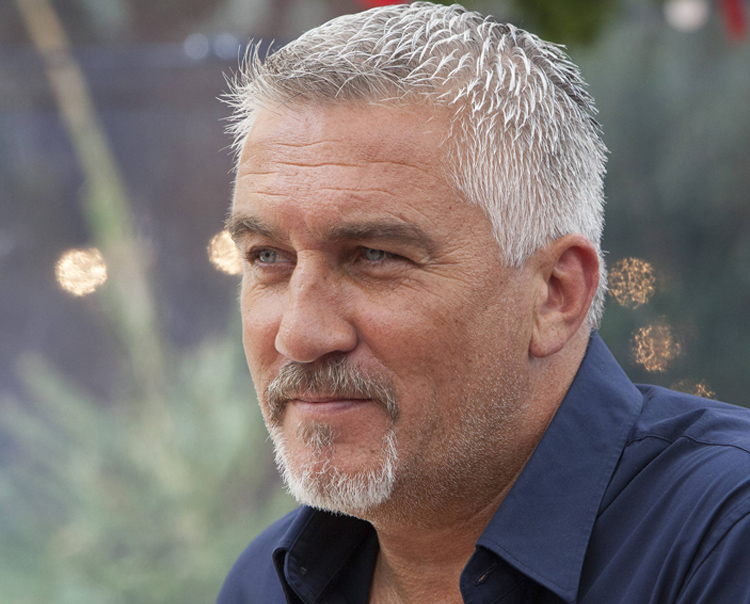 August 29, 2023
Add to Bookmarks
As September approaches people begin to look forward to sitting down with a cup of tea and indulging themselves with baking, soggy bottoms and handshakes…
Estimated Reading Time:
6
minutes
As September approaches people begin to look forward to sitting down with a cup of tea and indulging themselves with baking, soggy bottoms and handshakes.
Great British Bake off has been gracing our screens for over 10 years. One of its major attractions is Paul Hollywood, a straight talking judge, encouraging contestants to do better or congratulating them with his beautiful Liverpool accent and a revered handshake. Now recognised to symbolism the attainment of perfection in the Bake off tent.
Paul was born in Wallasey, on the Wirral, and grew up above his dad's bakery. "My dad always smelled of bread when he came in, always covered in flour. That was then attached to me for many years. It became part of my DNA," recalls Paul. As a child the bakery was part of everyday living. "I remember disappearing downstairs and nicking iced buns and all sorts." At the weekends he would help out in the bakery from filling doughnuts with jam to making tea.
His mum was a graphic artist and Paul began following in her footsteps joining Wallasey Art School to train as a sculptor. However, his dad persuaded him to join the family baking business. He left college at 17 and by his early 20s, he was managing the family bakery by himself. It meant early to bed and early to rise. His friends would visit the bakery on their way home from clubbing as Paul was making fresh loaves.
Paul left the family business and wet to work as Head Baker at a number of prestigious hotels including the Cliveden, The Chester Grosvenor and The Dorchester. Then at the age of 28 he decided to start a new life in Paphos, Cyprus. "My time in Paphos was an experience that changed my life. When I came here when I was 28, it was a real cultural shock for me," explains Paul. Despite the culture shock he stayed for six years becoming Head Baker at Annabelle, a five-star seafront hotel. It was here he began his television career. A British TV production crew had come to the hotel to film a show about Cypriot cuisine. The TV company were impressed and Paul headed back to the UK to begin shooting more television programmes. His first was Taste's Use Your Loaf, where he presented with James Martin.  He then appeared in guest spots on a number of shows including BBC One's The Generation Game, The Heaven and Earth Show, ITV's This Morning, and The Alan Titchmarsh Show. His big break came when he became a permanent Judge on The Great British Bake Off when it first aired in 2010 on the BBC. 
Since then he has he presented Paul Hollywood's Bread on BBC Two and Paul Hollywood's Pies and Puds, a cookery television series on BBC One. He's appeared on America's The Great American Baking Show and Paul Goes to Hollywood, a culinary road trip on a Harley-Davidson. His international cuisine shows Paul Hollywood's Big Continental Road Trip, Paul Hollywood Eats Japan and latterly Paul Hollywood Eats Mexico are testimony to his combined baking and television presenting talent. 
Paul's career isn't just baking and media. He is also an author of a range of books now designed to accompany his television programmes and encourage people to bake. However, his first book, '100 Great Breads', came out in 2005, five years before The Great British Bake Off. It was met with great acclaim.  The Gourmand World Cookbook Awards declared it was the "Top Bread and Pastry Book". It was published in 10 countries in seven languages.
Subsequently, 'Paul Hollywood's British Baking' accompanied his first TV appearance. 'Paul Hollywood's Bread'coincided with his TV series Bread. I'll let you guess what TV series his book 'Pies and Puds' complemented. In 2022 he wrote 'Bake', revealing tips and techniques learnt during his career as a professional baker. 'This is an unashamedly indulgent book! Over the last few years I've seen baking trends come and go, but some things just don't go out of fashion. Lockdown gave me a chance to get back in the kitchen and bake some of my all-time favourites. I loved every minute of it," says Paul. 
Paul's career, like everyone's, isn't always a stream of successes. His ventures into hospitality have not been long term successes. His first company, Hollywood Bread, Launched in London in 1999 was gone by 2003. In 2007 he tried again with Paul Hollywood Artisan Bread. This was inspired by the baking techniques he discovered in Cyprus, Egypt and Jordan. It supplied Harrods and Waitrose in London, but only survived for 4 years. Paul's next hospitality venture was Knead Bakery and Coffee. It opened at Central London station in 2017. It was demolished in 2019 to make space for a new entrance to the station.
Paul is passionate about baking and his passion has entertained people through his television appearances and encourage many people to get baking. He also works extensively with the Flour Advisory Board advising and training corporate businesses.
Throughout all this success, Paul remains true to his Liverpudlian roots. "I'm more of a hearty baker. Give me a sausage roll and a doughnut and I'm happy," he reveals. Perhaps this is why the nation have taken him to their hearts as they tune in each year to The Great British Bake off. He is after all renown for judging in an honest manner focussing on the finished product that the contestant has produced. "I'm just a straight talker," says Paul. "Don't forget, the bakers in the tent have probably never been judged before. If your mate were to make you a chocolate brownie, you're not going to eat it and go 'wow, it tastes terrible'. You'll say: 'Oh, thank you very much.'"
While The Great British Bake off will always be the first thing you think of when someone mentions Paul Hollywood, his career encompasses high level baking training and experience, media experience, writing and more. He is credited with making the most expensive bread in Britain, an almond and roquefort sourdough that he describes as the "Rolls-Royce of loaves". He should know because he is also a racing driver.  In 2015, he made his debut in the Beechdean AMR Aston Martin Vantage GT4 with Andrew Howard, founder of Beechdean Dairies and went on to compete at Le Mans in the Aston Martin festival.