Curtis Painting Group plays vital role in opening of Liverpool's new cancer centre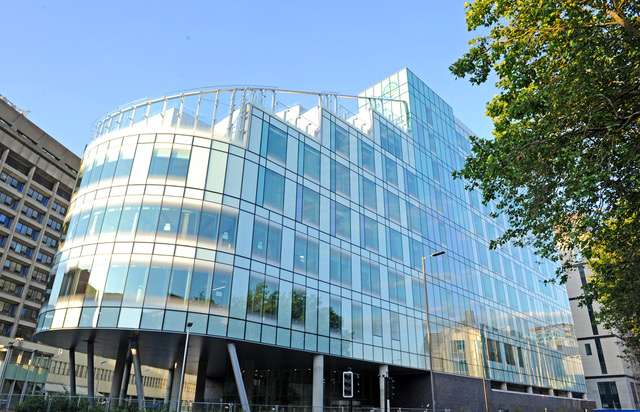 Estimated Reading Time:
3
minutes
A HUGE debt of gratitude has gone out to Curtis Painting Group for its part in the urgent completion of the new specialist Clatterbridge Cancer Centre in Liverpool.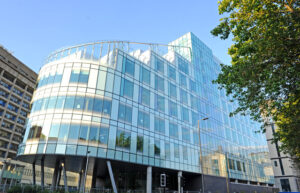 The Curtis workforce, including three apprentices, worked tirelessly alongside other construction sub-contractors to meet this month's deadline for the opening of the centre which will play a vital role in the second phase of the NHS response to coronavirus (Covid-19).
By providing dedicated capacity for cancer care, the state-of-the-art facility will ensure the NHS on Merseyside and in Cheshire is well placed to resume normal clinical activity by giving protection to people with cancer, many of whom are particularly at risk if they catch coronavirus.
It will also release capacity in other hospitals in the region.
Curtis project manager Dave McCormick, an Apprentice Ambassador and former apprentice himself, this week joined main contractors Laing O'Rourke and other sub-contractors at the official hand-over of the project to Clatterbridge Cancer Centre NHS Foundation Trust.
The centre, in the heart of Liverpool's Knowledge Quarter, is part of a £162m investment in transforming cancer care in the region and is due to open on June 27.
It has 110 en suite bedrooms which will reduce the risk of patients catching coronavirus. There are also special isolation facilities for those whose immune systems mean they are particularly vulnerable to infection.
Dr Liz Bishop, chief executive of Clatterbridge Cancer Centre NHS Foundation Trust, said: "Clatterbridge Cancer Centre Liverpool is the culmination of an eight-year vision for transforming cancer care in a region with one of the highest rates of cancer in the country. It brings state-of-the-art facilities and pioneering cancer treatments to Merseyside and Cheshire at a time when the need is more vital than ever.
"The project has been a huge labour of love and I would like to pay tribute to our staff, the Laing O'Rourke site team, our suppliers, sub-contractors and all the partners who have helped to bring it to fruition." 
Curtis managing director Gary Owen said: "Curtis Painting Group is extremely proud to have been chosen to work on this crucial facility which will become a beacon of excellence in the field of cancer care. 
"It's been a privilege to have been part of such a pioneering project, especially in these challenging times when NHS resources have been stretched beyond belief in dealing with coronavirus."
Dave McCormick added: "The Curtis teams – from experienced professionals to three young apprentices – worked tirelessly throughout this important project in full knowledge that vital deadlines had to be kept while, at the same time, delivering to exacting standards and with meticulous precision.
"Rules on social distancing also meant making a great number of changes to the way we worked. However, everyone knew how their commitment and skills would contribute to the successful completion of this new centre and would have a tremendous impact on so many lives."