FESTIVE JOBS 2022 – TESCO IS WAITING TO HEAR FROM YOU AND EVERYONE IS WELCOME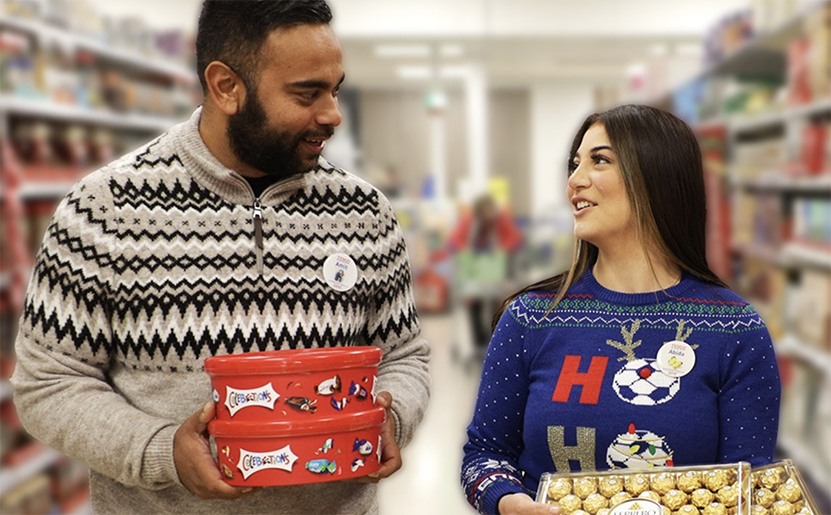 November 16, 2022
Add to Bookmarks
Good news for job-hunting students and families…
Estimated Reading Time:
2
minutes
Good news for job-hunting students and families looking to offset increasing bills wanting to return to the workforce – Tesco wants to hear from you.  
This year Tesco is recruiting 15,000 temporary Colleagues across the UK to help customers during the busy Christmas period.
The jobs will mainly involve working in Tesco's Superstores and Extra stores for either early morning, day or evening shifts, so that prospective applicants can find an opportunity that fits around them.
Rachel Bushby, Tesco People Director said:
"We know times are tough out there at the moment, so this is a good opportunity for anyone looking to boost their income over the festive period or who needs to find a stepping stone back into the world of work. 
"The jobs have traditionally been popular with students looking to earn some extra money during the holidays as well as people who simply want to help their local community to enjoy a great Christmas. 
"The kinds of people we are looking for are those who work well in teams, are flexible and also love helping others and are prepared to make a special effort to achieve that." 
The new colleagues will help the supermarket meet high demand as customers look to make Christmas savings – especially as Tesco has just locked low prices on more than 1,000 products until 2023 – as well as helping shoppers get exclusive deals on Clubcard Prices at the checkout.
Once the seasonal period comes to an end, there may be opportunities for Christmas colleagues to apply for any permanent roles available in Tesco stores.
Anyone interested in a festive job at Tesco should apply to: www.tesco-careers.com/festive   
Originally published by Tesco on 21 October 2022: https://www.tescoplc.com/news/2022/festive-colleagues-2022/