FIVE HUNDRED JOBS ON OFFER AT LIVERPOOL'S HOSPITALITY JOB FAIR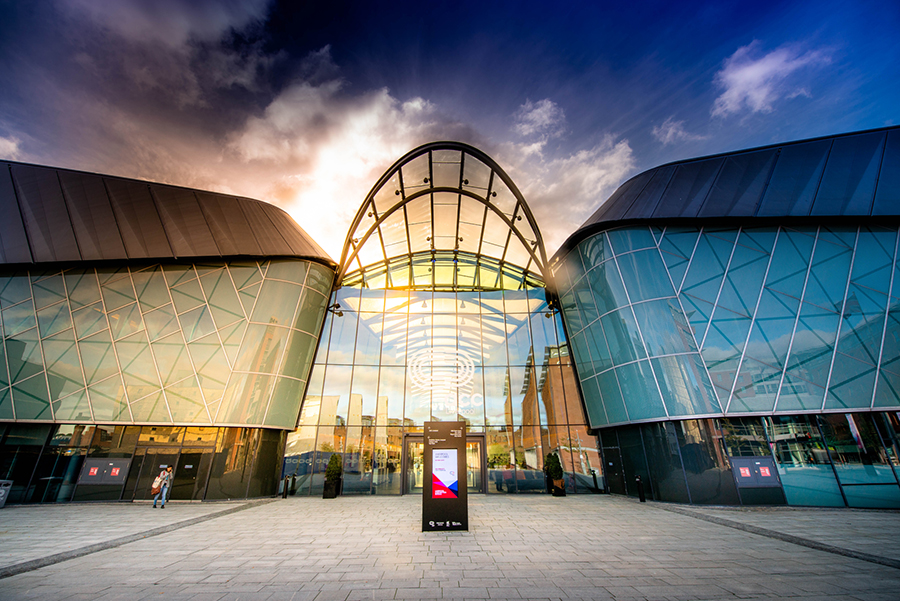 August 25, 2023
Add to Bookmarks
On the 29th August 2023 the M&S Bank Arena will play host to a hospitality job fair with a difference…
Estimated Reading Time:
5
minutes
On the 29th August 2023 the M&S Bank Arena will play host to a hospitality job fair with a difference. Expect cocktails and speed dating with over 500 jobs on offer.
If you would like to learn more about the world of hospitality and building a career in this great industry then this is a great opportunity to get your foot in the door. 
Hospitality is a thriving and growing industry across the Liverpool City Region (LCR). Liverpool is one of the most exciting cities in the UK and continues to host world class events. Think European Song Contest, The Open golf championship and a wide range of business events. However there is a growing skills shortage in the industry. The perfect storm of Brexit and Covid saw a huge number of people leave the sector.
Now Liverpool City Region Combined Authority, DWP, Liverpool City Council and Growth Platform have come together to create a jobs fair with a difference that highlights the opportunities available in this exciting sector. The M&S Bank arena is the natural venue for the event having hosted the Eurovision Song contest earlier this year. 
The job fair will have masterclasses in mocktail making and tips and techniques on how to become a talented Barista.
What's a mocktail? It's a non-alcoholic cocktail. Try your hand at creating a mango mule or a Citrus Fizz or even a Berry Burlesque. Once that has sparked your imagination try a spot of speed dating. You might find your perfect employee partner. There are more than 500 vacancies up for grabs. Some positions attract salaries of over £30,000.
A range of companies needing staff urgently will be at the job fair.
The LCR visitor economy sector is recovering and is now worth £5 Billion a year to the region. Recruiting people is a priority for businesses in the industry and there are immediate vacancies at all levels of the industry from entry level places to team leaders. 
Hospitality is a people industry, so if you like improving a visitor's experience this could be the sector for you.
Improving a visitor's experience includes everything from making sure they enjoy a spotless hotel room, and crisp sheets to sleep on, through to enjoying great food, fantastic customer service and, of course, the best cocktail they have ever drunk. 
There are two sessions on the day, held between 10am to 1pm and 1pm to 4pm.
Some of LCRs major companies in hospitality will be there, keen to meet you. They include the likes of The ACC Liverpool Group, John Lewis and Liverpool One. This fair is designed to help get you in front of employers in the industry to see if the hospitality sector is for you.
 "Recruitment fairs have been both popular and very successful. This latest event is a jobs fair with a difference which aims to build on that momentum by giving people a real feel for some of the roles available but also showing that hospitality and leisure can be a stable, rewarding and long-term career," reveals Kirsty McLean, Liverpool City Region Combined Authority Executive Director, Policy Strategy and Government Relations.
Janet Nuzum, Visitor Economy Sector Manager at Growth Platform, the LCR Growth Company, agrees. "As we have already seen from the amazing success of previous recruitment fairs there is a huge appetite for people looking for roles in the hospitality and wider tourism sector. These fairs are an invaluable way for us to highlight the significant role that hospitality plays in making sure all our visitors have an exceptional time when they come here. And with the latest figures showing that the sector is worth over £5bn to the city region there really is no better time to be a part of such an important and exciting industry," she explains.
Linda Usher Senior Operations Leader for the DWP, also believes this is a great way for people across the LCR to meet employers and take their first steps into the industry. "This has been a fantastic collaboration to secure hundreds of opportunities towards sustainable work for people across the city region. I want to encourage those looking for work to attend and have the opportunity to speak to prospective employers face to face. It's crucial that people of all ages and backgrounds have the chance to progress and we want people to know we are there to support them into work."
So, on Tuesday 29th August why not take a look at the hospitality sector?
There is no need to register, just roll up and talk to employers in the industry. It's probably worth taking a CV with you too. You'll be able to make a mean cocktail afterwards and potentially walk away with a job offer in a growing and exciting sector. 
The event is open to the public and takes place at the M&S Bank Arena on Tuesday 29 August with two sessions being held from 10am to 1pm and 1pm to 4pm, offering roles from entry level positions to team leaders.
Useful Links: