GET INVOLVED IN GET ONLINE WEEK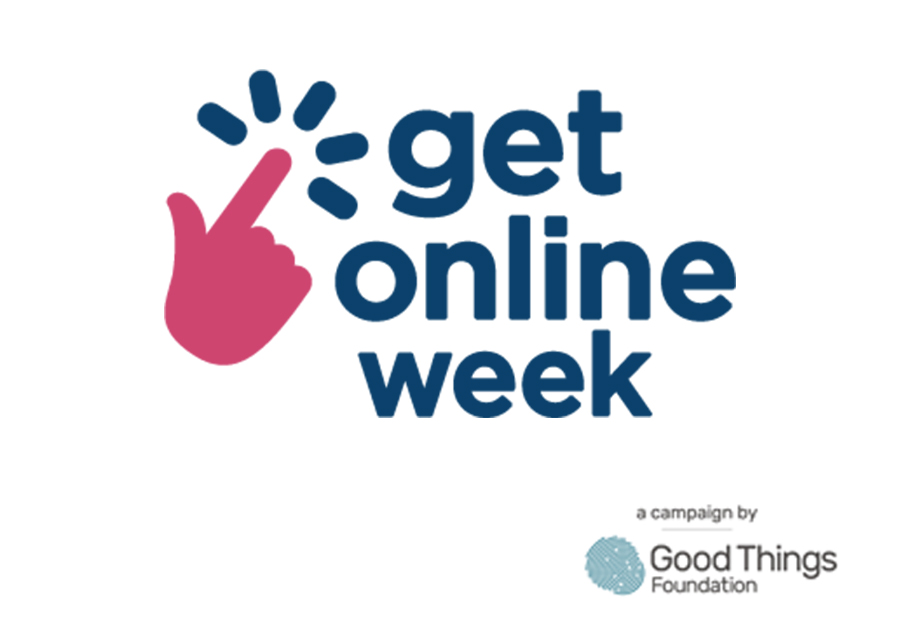 October 16, 2023
Add to Bookmarks
Get Online Week is about getting people who cannot access the internet, online, by providing the necessary skills and technology…
Estimated Reading Time:
3
minutes
This week, from the 16th – 22nd October, is Get Online Week. If you want to support digital inclusion, improve your digital skills or venture into the online space, this week is the perfect time to start.
Get Online Week is about getting people who cannot access the internet, online, by providing the necessary skills and technology.
Digital exclusion is a huge social and economic problem. The internet is the gateway to so many of our basic needs including employment, healthcare, education, and community. Lacking the skills or the equipment to access it, has left 10.2 million people across the UK excluded.  
The Good Things Foundation has highlighted two key areas needed to address this problem – access to devices and data and digital skills training. Liverpool City Region Combined Authority and Metro Mayor, Steve Rotherham, are committed to achieving this goal so that no one in LCR is left behind.
Providing access to digital devices is key to this mission.
Liverpool City Region Combined Authority is in partnership with Lloyds Bank and Vodafone to provide people with a free android tablet, in-person digital skills training and six months of free data.
If your organisation wants to be at the forefront of digital inclusion, then you can commit to the Liverpool City Region Digital Inclusion Network pledge. By signing up, you are promising to become an ambassador for digital inclusion through activities such as sharing best practice, supporting digital skills within your own organisation, and donating digital equipment. If you or your organisation would like to show your support and be a part of this agenda, then you can sign up now.
Another way to get involved is through the UK Shared Prosperity Fund. This provides grants to grassroots, not-for-profit organisations, in the VCFSE sector (Voluntary, Community, Faith and Social Enterprise). The grant can be used to aid digital inclusion for the public, particularly in areas which lack basic digital facilities.
It's not just organisations who have a part to play.
Individuals can get involved by becoming a Digital Champion. This involves teaching people basic computer skills such as using a mouse, showing them the benefits of being online such as video calling family and supporting IT drop-in sessions.
For individuals wanting to improve their own digital skills, as part of the Digital Inclusion Network there is free learning available from the Good Things Foundation. You can sign up in local community Hubs or online.
In whichever way suits you, everyone in LCR can get involved in Get Online Week. With an increase in crucial services such as NHS Digital, Universal Credit and online banking being digitised, it is vital that no one in LCR is excluded. Although having more services and activities online is the way forward, progress is only progress if everyone can benefit.