HEALTH AND SOCIAL CARE VACANCY BULLETIN 02/10/2023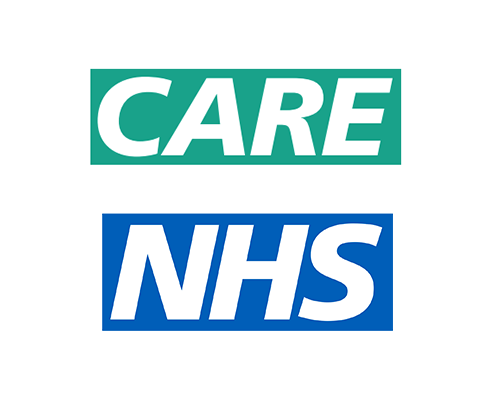 October 2, 2023
Add to Bookmarks
Are you looking to start your career journey in the health care sector? We have the latest opportunities available right here…
Estimated Reading Time:
6
minutes
Are you looking to start your career journey in the health care sector? Or, perhaps you are looking for a change of career?
Well, if it is a 'yes' to any of the above then we have put together the latest NHS Care vacancies from across the Liverpool City Region all in one place to help you in your search.
There are a number of roles within the sector which can range from administrative roles through to catering or domestic supervision or research.
To search further healthcare opportunities please CLICK HERE or visit: https://findajob.dwp.gov.uk/search?cat=12&loc=86396
Before we share the latest opportunities, we would like to share a fantastic online guide showcasing the routes into Primary Care Careers. This can be accessed by clicking HERE or by visiting: https://fancification.com/RPCC-09/
Liverpool University Hospitals NHS Foundation Trust:
The following vacancies can be applied for at: https://www.liverpoolft.nhs.uk/careers/current-vacancies/
| | | | | |
| --- | --- | --- | --- | --- |
| Job Reference | Job Title | Grade | Working Hours | Closing Date |
| 287-BANK-128-23 | Bank – Catering Assistant | Band 2 | Flexible working | 28-Sep-23 |
| 287-CEF-433-23 | Research Practitioner | Band 5 | Full time – 37.5 hours per week | 09-Oct-23 |
| 287-CEF-394-23 | Software/Systems Developer | Band 5 | Full time, Flexible working, Home or remote working – 37.5 hours per week | 01-Oct-23 |
| 287-DSS-364-23-A | Consultant Radiologist Stroke Imaging | Consultant | Full time – 10 sessions per week (On-call) | 09-Oct-23 |
| 287-RMED-17-23-F | Staff Nurse – Emergency Department | Band 5 | Full time, Part time – 37.5 hours per week | 05-Oct-23 |
| 287-RSUR-187-23 | Healthcare Assistant – ITU | Band 2 | Full time, Part time – 37.5 hours per week | 29-Sep-23 |
| 287-RSUR-197-23 | Staff Nurse – Critical Care | Band 5 | Full time, Part time – 37.5 hours per week (day/night rotation) | 08-Oct-23 |
| 287-CEF-414-23 | Workforce Systems Senior Administrator | Band 4 | Full time – 37.5 hours per week | 26-Sep-23 |
| 287-RMED-328-23 | Project Coordinator | Band 5 | Full time – 37.5 hours per week (Flexible with projects) | 09-Oct-23 |
| 287-RMED-231-23-B | Asthma Nurse Specialist | Band 7 | Full time – 37.5 hours per week | 05-Oct-23 |
| 287-RSUR-208-23 | Senior Theatre Support Worker | Band 3 | Full time – 37.5 hours per week (Monday – Friday including late shifts and out of working hours on call commitment.) | 06-Oct-23 |
| 287-RMED-351-23 | Ophthalmic Technician (Healthcare Science Assistant Higher Level) | Band 3 | Full time – 37.5 hours per week (To work hours between Monday – Saturday 0800- 2000, in accordance with service need.) | 02-Oct-23 |
| 287-DSS-382-23-A | Senior Physicist in Nuclear Medicine | Band 7 | Full time – 37.5 hours per week | 16-Oct-23 |
| 287-ASUR-183-23 | Healthcare Assistant – Trauma Orthopaedics | Band 3 | Full time – 37.5 hours per week (Days and nights.) | 05-Oct-23 |
| 287-RMED-252-23 | Receptionist – Axess Sexual Health Wirral HIV Service | Band 2 | Part time – 16.5 hours per week (over 3 days (8.30am – 2.00pm) based in the Birkenhead Medical Centre, Laird St, Birkenhead CH41 8DB) | 27-Sep-23 |
| 287-CEF-341-23-A | Assistant Risk Manager | Band 6 | Full time – 37.5 hours per week | 27-Sep-23 |
| 287-CEF-452-23 | Catering Assistant – Longmoor House | Band 2 | Part time – 20 hours per week (Tue, Wed, Thu, Fri, Sat 08:00-12:00) | 09-Oct-23 |
| 287-CEF-436-23 | Named Nurse for Safeguarding Children, Young People and Complex lives | Band 8a | Full time – 37.5 hours per week (Monday – Friday) | 02-Oct-23 |
| 287-BMED-7-23 | Ward Clerk – Ward 8 BGH | Band 2 | Full time – 37.5 hours per week (Monday to Friday 8am – 4pm) | 02-Oct-23 |
| 287-CEF-164-23-B | Catering Assistant Tower Block Kitchen | Band 2 | Full time, Part time – 5 sessions per week (Monday Tuesday Wednesday Thursday Sunday) | 09-Oct-23 |
| 287-DSS-446-23 | Nutrition Support Dietitian | Band 6 | Full time – 37.5 hours per week | 08-Oct-23 |
| 287-ASUR-182-23 | Staff Nurse – Orthopaedics | Band 5 | Full time – 37.5 hours per week (days and nights) | 06-Oct-23 |
| 287-DSS-166-23-B | Dispensary Pharmacy Technician | Band 4 | Full time – 37.5 hours per week | 26-Sep-23 |
| 287-DSS-451-23 | Specialist Dietitian (Oncology and Gynaecology) | Band 6 | Part time, Job share, Flexible working – 37.5 hours per week | 05-Oct-23 |
| 287-DSS-287-23-C | Medicines Management Technician – Emergency Floor | Band 5 | Full time, Part time – 37.5 hours per week | 05-Oct-23 |
| 287-AMED-221-23-A | Respiratory Nurse Practitioner | Band 6 | Full time – 37.5 hours per week (2x 9-6 2x 9-8) | 06-Oct-23 |
| 287-DSS-435-23 | Senior Pharmacist (Technical Services) | Band 8a | Full time – 37.5 hours per week | 05-Oct-23 |
| 287-DEN-34-23 | Registered Dental Nurse | Band 4 | Part time – 30 hours per week (Monday, Tuesday, Wednesday Thursday – 08.45am – 17.15pm) | 08-Oct-23 |
| 287-CEF-445-23 | Catering Assistant – Retail Royal Liverpool Hospital Outlets | Band 2 | Part time – 27.5 hours per week (14:30-20:00 on a 5 over 7 roster) | 02-Oct-23 |
| 287-CEF-364-23 | Sterile Services Assistant | Band 2 | Full time – 37.5 hours per week (2 x vacancy will work 5 evenings 2pm – 10pm Monday to Friday) | 26-Sep-23 |
| 287-CEF-361-23 | Instrument Co-Ordinator | Band 3 | Full time – 37.5 hours per week (working 5 x days alternating weekly shift – 07:00 – 15:00 / 10:00 – 18:00) | 26-Sep-23 |
| 287-DSS-333-23 | Patient Appliances Clerical Officer | Band 2 | Full time, Part time, Flexible working – 37.5 hours per week | 02-Oct-23 |
| 287-CEF-437-23 | Call Centre Agent | Band 2 | 37.5 hours per week (Full time, no set work pattern) | 04-Oct-23 |
| 287-DSS-287-23-B | Medicines Management Technician | Band 5 | Full time, Part time – 37.5 hours per week | 05-Oct-23 |
| 287-AMED-71-23-D | Specialist Sleep Physiologist / Scientist | Band 7 | Full time – 37.5 hours per week (working pattern 4 days.) | 13-Oct-23 |
| 287-AMED-101-23-E | Consultant Gastroenterologist | Consultant | Full time – 10 sessions per week | 10-Oct-23 |
| 287-DEN-26-23 | Consultant in Restorative Dentistry | Consultant | Full time – 10 sessions per week | 18-Oct-23 |
| 287-AMED-215-23 | PA/Medical Secretary | Band 4 | Full time – 37.5 hours per week (Monday to Friday) | 03-Oct-23 |
| 287-DSS-443-23-A | Dietitian | Band 5 | Full time – 37.5 hours per week (Flexible across 7 days) | 02-Oct-23 |
| 287-DSS-459-23 | Specialist Speech and Language Therapist | Band 6 | Full time – 37.5 hours per week (Annex 21 will also be considered) | 04-Oct-23 |
| 287-ASUR-169-23 | Surgical Support Secretary | Band 3 | Part time – 30 hours per week | 03-Oct-23 |
| 287-ASUR-170-23 | Healthcare Assistant | Band 3 | Full time – 37.5 hours per week (Includes early / late / long shifts) | 03-Oct-23 |
| 287-DSS-448-23 | Therapy Assistant Practitioner – including via Apprenticeship | Band 4 | Full time – 37.5 hours per week (where applicable one day per week study leave to attend college) | 04-Oct-23 |
| 287-DSS-449-23 | Senior Radiographic Department Assistant | Band 3 | Full time – 37.5 hours per week ((Monday – Thursday 08.30-17.00. Sunday 08.30-17.00) (Monday – Friday 08.30-17.00)) | 04-Oct-23 |
| 287-DSS-455-23 | Assistant Technical Officer – Pharmacy Aseptics | Band 2 | Full time – 37.5 hours per week (37.5 hours per week) | 04-Oct-23 |
| 287-CEF-443-23 | Employment Solicitor | Band 8b | Full time – 37.5 hours per week | 18-Oct-23 |
| 287-DEN-39-23 | Registered Dental Nurse | Band 4 | Full time – 37.5 hours per week (Mon – Fri 08:45am-17:15pm) | 04-Oct-23 |
| 287-RMED-219-23-B | Medical Secretary | Band 4 | Full time – 37.5 hours per week | 03-Oct-23 |
| 287-RSUR-194-23 | Urology Specialist Nurse | Band 7 | Full time – 37.5 hours per week (Currently monday to Friday but may change in future) | 27-Sep-23 |
| 287-BANK-126-23 | Staff Nurse – Bank | Band 5 | Flexible working | 02-Oct-23 |
| 287-MIAA-21-23 | Anti-Fraud Specialist | Band 6 | Full time – 37.5 hours per week (37.5 hours (Monday to Friday)) | 02-Oct-23 |
| 287-DSS-334-23-B | Stroke Therapy Team Lead Speech and Language Therapist | Band 7 | Part time, Flexible working – 26.25 hours per week | 23-Oct-23 |
| 287-RMED-78-23-D | Consultant Geriatrician – Acute Frailty Care and Clinical Lecturer | Consultant | Full time – 10 sessions per week (plus on call) | 17-Oct-23 |
| 287-RMED-89-23-C | Consultant Geriatrician – Peri-Op Care Older People undergoing Surgery | Consultant | Full time – 10 sessions per week (plus on call) | 17-Oct-23 |
| 287-DSS-219-23-F | Senior Occupational Therapist in Critical Care | Band 7 | Full time – 37.5 hours per week (flexible across 7 days) | 02-Oct-23 |
| 287-DSS-430-23 | Imaging Assistant- Interventional Theatres | Band 3 | Full time, Part time – 37.5 hours per week | 26-Sep-23 |
| 287-AMED-236-23 | Ward Manager – Critical Care | Band 7 | Full time – 37.5 hours per week (37.5 hours per week) | 26-Sep-23 |
| 287-RSUR-199-23 | Surgical First Assistant | Band 7 | Part time – 28.5 hours per week | 29-Sep-23 |
| 287-LCL-22-23-C | Consultant Haematopathologist | Consultant | Full time – 10 sessions per week | 01-Dec-23 |
| 287-RSUR-200-23 | Clinical Nurse Specialist Stoma Care | Band 6 | Full time – 37.5 hours per week | 28-Sep-23 |
| 287-RMED-382-23 | Meaningful Activities Coordinator | Band 3 | Full time – 37.5 hours per week | 26-Sep-23 |
| 287-DSS-428-23 | Deputy Clinic Team Leader – Outpatients | Band 6 | Full time – 37.5 hours per week (flexible) | 27-Sep-23 |
| 287-DSS-445-23 | Advanced Assistant Technical Officer – Aseptic Services | Band 4 | Full time – 37.5 hours per week | 27-Sep-23 |
| 287-RMED-259-23-A | OPAT Specialist Nurse | Band 6 | Full time – 37.5 hours per week (Current working hours: 8-4pm, with the view of working weekends in the future, subject to change in accordance to service needs) | 27-Sep-23 |
| 287-DSS-432-23 | Operational Manager Aseptic Services | Band 6 | Full time – 37.5 hours per week | 26-Sep-23 |
| 287-DEN-33-23 | Registered Dental Nurse | Band 4 | Part time – 30 hours per week (Tuesday, Wednesday Thursday, Friday- 08.45am – 17.15pm) | 26-Sep-23 |
| 287-AMED-238-23 | Consultant Stroke Physician – Consultants with interest in stroke | Consultant | Full time, Part time – 10 sessions per week (Monday – Sunday with on call) | 06-Oct-23 |
| 287-DSS-363-23-A | Senior Pharmacy Technician Aseptic Services | Band 5 | Full time – 37.5 hours per week | 29-Sep-23 |
| 287-RSUR-186-23 | Critical Care Educator | Band 7 | Full time – 37.5 hours per week | 11-Oct-23 |