NATIONAL CAREERS WEEK 2022 HIGHLIGHTS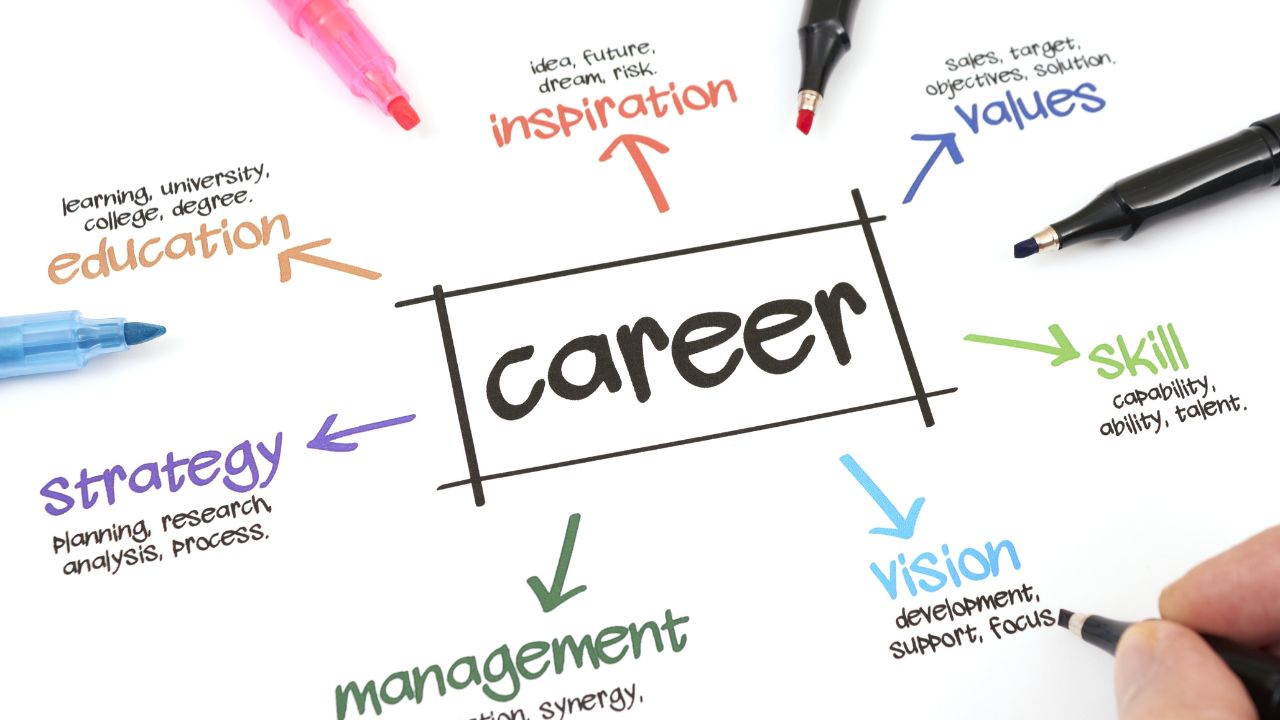 June 15, 2022
Add to Bookmarks
This March saw the eleventh year of National Careers Week. We take a look at activities across the week both nationally and across the Liverpool City Region.
Estimated Reading Time:
3
minutes
This year National Careers Week (NCW) took place between the seventh and twelfth of March 2022. It helps empower positive change through careers education. More specifically, NCW provides a focus for careers guidance activity at an important stage in the academic calendar to help support young people leaving education. NCW is a private public partnership with the Merchant Navy, NHS Careers and NatWest supporting it. In fact, NatWest, a keen supporter of apprenticeships, has sponsored this event for the last consecutive seven years.
NCW 2022 was the largest year with over 2,500 secondary schools participating. Primary school activity was also evident and more than 400 colleges were also involved. Eighty Universities took part too with many of them, from Oxford University to Liverpool John Moores University, holding career fairs.
Social media saw 10,995 contributors reaching 47,128,435 unique users. Top contributors included the Met Office, NHS, Penguin Books and National Theatre. Social media was alive with events and discussions. BBC Radio 1Xtra breakfast presenter Nadia Jae talked to four people who work in varied roles in the music and arts sector. This gave an insight into roles from makeup artist to A&R management and how to get into the industry. Also, the Institute of Civil Engineers asked whether people knew that civil engineering roles were on the UK shortage list.
Throughout National Careers Week, St. Helens Chamber, a Be More Ambassador, worked with local businesses to deliver presentations to school children across the Liverpool City Region. They provided insights into the types of career available and the experiences of local people on how they achieved their career goals. The Chamber's Starting Point team has created a series of videos designed to help job seekers of all ages and career levels navigate the job market. Their Education Team is hosting a series of virtual workplace visits for secondary school pupils, introducing them to possible future career paths. The Institute of the Motor Industry promoted over 600 motor career apprenticeship vacancies during the week too encouraging applications into this exciting sector.
Wirral Grammar School for Boys held a programme of activities during the week including a careers fair attended by Apprenticeship Support by Be More Skills Broker, Anthony Hamer. The school pupils also enjoyed an Apprenticeship Support play on how to apply for apprenticeships. Their National Careers Week commenced with a PSHE day and finished with World Engineering Day exploring the exciting careers in that sector. MTC Liverpool arrived at the school with Spot, a robot dog used for inspecting archaeological sites. Pupils watched Spot go for a walk around the school corridors and learnt about the variety of careers in robotics and artificial intelligence that bought Spot to life, from concept to manufacture.
Nick Newman is founder and CEO of National Careers Week CIC. Reflecting on the success of NCW he also commented on the importance of apprenticeships. "I am delighted to see increased numbers of schools participating and the growth of the SEND community now involved. Employers are increasingly becoming more inclusive and this inclusivity is being represented across National Careers Week. I'm also very pleased that apprenticeships are being well represented during the week. A combination of qualifications delivered by further and higher education with practical work experience is a great way to begin a career and apprenticeships offer that."
If you would like further information on apprenticeships and how to apply for them, talk to the Apprenticeship Support by Be More Team They provide impartial information and advice on apprenticeships across the Liverpool City Region.