NHS JOBS: VACANCY BULLETIN W/C 29/05/2023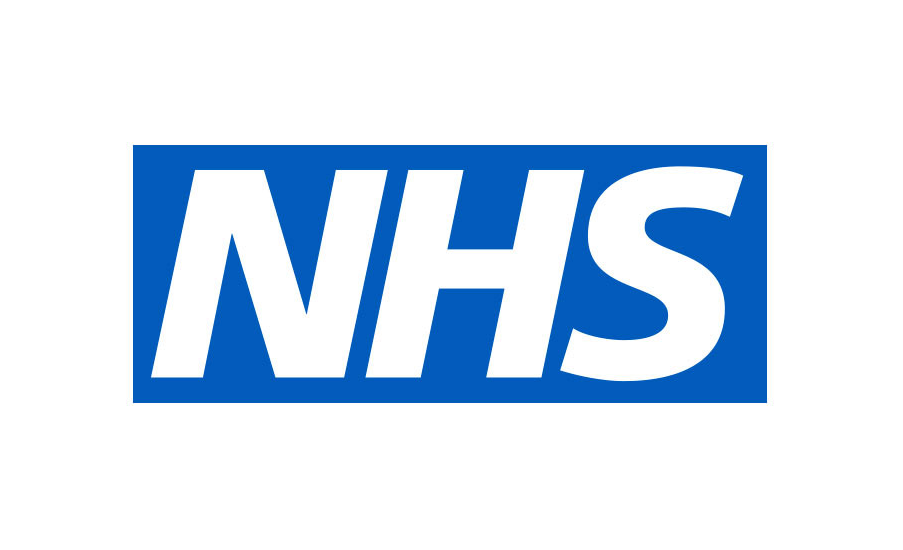 June 1, 2023
Add to Bookmarks
Are you looking to start your career journey in the health care sector? We have more than 200 opportunities right here…
Estimated Reading Time:
14
minutes
Are you looking to start your career journey in the health care sector? Or, perhaps you are looking for a change of career?
Well, if it is a 'yes' to any of the above then we have put together the latest NHS vacancies from across the Liverpool City Region all in one place to help you in your search.
To search further healthcare opportunities please CLICK HERE or visit: https://findajob.dwp.gov.uk/search?cat=12&loc=86396
Liverpool University Hospitals NHS Foundation Trust
These can be applied for at: https://www.liverpoolft.nhs.uk/careers/current-vacancies/
| | | | | |
| --- | --- | --- | --- | --- |
| Job Reference | Job Title | Grade | Working Hours | Closing Date |
| 287-DSS-249-23 | Advanced Clinical Pharmacist – Emergency floor | Band 8a | Full time – 37.5 hours per week | 13-Jun-23 |
| 287-DSS-237-23 | Pharmacy Assistant | Band 2 | Full time, Part time – 37.5 hours per week | 01-Jun-23 |
| 287-DSS-259-23 | Outpatient Physiotherapist MSK Team (Various Roles) | Band 7 | Full time, Part time, Flexible working – 37.5 hours per week (Both full time and part time working patterns available (refer to role details in advert)) | 13-Jun-23 |
| 287-DSS-219-23-A | Senior Occupational Therapist in Critical Care | Band 7 | Full time – 37.5 hours per week (flexible across 7 days) | 13-Jun-23 |
| 287-CEF-13-23-A | IT Network Engineer | Band 5 | Full time – 37.5 hours per week | 13-Jun-23 |
| 287-CEF-240-23 | Healthcare Assistant – Internal Staff Pool | Band 3 | Full time, Part time – 37.5 hours per week | 07-Jun-23 |
| 287-CEF-94-23-C | Domestic Supervisor | Band 3 | Part time – 27.5 hours per week (2pm-8pm Monday to Friday) | 13-Jun-23 |
| 287-CEF-252-23 | Domestic Assistant | Band 2 | Part time – 32.5 hours per week (MONDAY TO FRIDAY) | 13-Jun-23 |
| 287-RMED-137-23 | Healthcare Assistant – Emergency Department | Band 3 | Full time – 37.5 hours per week | 06-Jun-23 |
| 287-CEF-129-23-A | Corporate Governance Business Officer | Band 4 | Full time – 37.5 hours per week | 09-Jun-23 |
| 287-CEF-213-23 | Domestic Supervisor | Band 3 | Part time – 25 hours per week (4pm-9pm Monday to Friday) | 05-Jun-23 |
| 287-RSUR-90-23-A | Clerical Officer – St Pauls | Band 2 | Full time – 37.5 hours per week | 13-Jun-23 |
| 287-CEF-243-23 | Organisational Development Business Partner | Band 7 | Full time, Part time, Job share, Home or remote working – 37.5 hours per week | 13-Jun-23 |
| 287-AMED-100-23 | Senior Clinical Fellow in Endoscopy | Senior Clinical Fellow | Full time – 40 hours per week | 02-Jun-23 |
| 287-RMED-159-23 | Health Care Assistant – Ward 8A | Band 3 | Full time – 37.5 hours per week (37.5 hours per week) | 13-Jun-23 |
| 287-CEF-201-23 | Catering Assistant – Retail Aintree Site Bistro | Band 2 | Part time – 30 hours per week (Monday – Friday 14.00-20.00) | 13-Jun-23 |
| 287-CEF-190-23-A | Research Nurse | Band 6 | Part time – 18.75 hours per week | 13-Jun-23 |
| 287-CEF-215-23 | Personal Assistant – Corporate | Band 4 | Part time – 30 hours per week (Typical office hours, Mon-Fri working pattern) | 05-Jun-23 |
| 287-CEF-242-23 | Occupational Health – Clinic Nurse | Band 5 | Full time – 37.5 hours per week | 02-Jun-23 |
| 287-RMED-161-23 | Speciality Doctor in Clinical Haematology | Speciality Doctor | Full time – 40 hours per week | 01-Jun-23 |
| 287-DEN-14-23 | Dental Healthcare Assistant | Band 2 | Full time – 37.5 hours per week (7.45-17.00 Monday – Thursday, 7.45 – 12.15 Friday) | 06-Jun-23 |
| 287-RMED-168-23 | Medical Retina Fellow | NHS Medical & Dental: Clinical Research Fellow | Full time – 10 sessions per week | 09-Jun-23 |
| 287-CEF-226-23 | Clinical Nurse Specialist – OH | Band 7 | Full time – 37.5 hours per week (To cover Mon – Fri. Will also be expected to work at different sites.) | 09-Jun-23 |
| 287-LCL-34-23 | Biomedical Scientist POCT | Band 6 | Full time – 37.5 hours per week (7 day working pattern) | 08-Jun-23 |
| 287-RMED-166-23 | Staff Nurse – Renal Dialysis | Band 5 | Part time – 20 hours per week (Long days : 06:30 – 19:00 and Late long days : 12:00 – 00:00) | 09-Jun-23 |
| 287-RMED-108-23-A | Nursing Associate | Band 4 | Full time – 37.5 hours per week | 08-Jun-23 |
| 287-RSUR-111-23 | Theatre Recovery Practitioner Team Leader | Band 6 | Part time – 25 hours per week (All work patterns inclusive of late finishes, weekends and nights to support the department) | 08-Jun-23 |
| 287-DSS-272-23 | Senior Physiotherapist | Band 6 | Full time – 37.5 hours per week | 09-Jun-23 |
| 287-AMED-64-23 | Clerical Officer/ Waiting list Clerk – Endoscopy | Band 3 | Full time, Part time – 37.5 hours per week | 02-Jun-23 |
| 287-DEN-6-23-A | Registered Dental Nurse | Band 4 | Full time – 37.5 hours per week (Monday – Friday 08.45am – 17.15pm) | 11-Jun-23 |
| 287-AMED-50-23-B | Staff Nurse | Band 5 | Full time – 37.5 hours per week (N/A) | 09-Jun-23 |
| 287-DSS-277-23 | Stroke Senior Physiotherapist | Band 6 | Full time – 37.5 hours per week | 11-Jun-23 |
| 287-CEF-246-23 | Medical Engineer | Band 6 | Full time, Flexible working – 37.5 hours per week | 08-Jun-23 |
| 287-LCL-23-23 | Specialist Biomedical Scientist – Haematology | Band 6 | Full time – 37.5 hours per week (24 hour shift pattern) | 11-Jun-23 |
| 287-DSS-271-23 | Assistant Practitioner in Critical Care | Band 4 | Full time, Part time – 37.5 hours per week | 08-Jun-23 |
| 287-CEF-195-23 | Clinical Coding Auditor | Band 6 | Full time – 37.5 hours per week (Mon – Fri Office based) | 16-Jun-23 |
| 287-RMED-123-23 | Clinical Nurse Specialist -Gastroenterology | Band 6 | Full time – 37.5 hours per week | 02-Jun-23 |
| 287-DSS-261-23 | Lead Education and Training Technician | Band 7 | Full time – 37.5 hours per week (weekends, bank holidays and late nights on a rota) | 18-Jun-23 |
| 287-DSS-106-23-B | Highly Specialist Physiotherapist | Band 7 | Full time, Flexible working, Compressed hours – 37.5 hours per week (Core hours Mon to Fri 8am to 4pm.) | 11-Jun-23 |
| 287-PPU-8-23 | Administration Officer | Band 4 | Full time, Home or remote working – 37.5 hours per week | 05-Jun-23 |
| 287-ASUR-59-23 | Trauma & Orthopaedic Specialist Registrar | NHS Medical & Dental: Specialty Trainee | Full time – 48 hours per week (This role will cover on-call duties long days and nights with supplement) | 04-Jun-23 |
| 287-AMED-96-23 | Junior Clinical Fellow | NHS Medical & Dental: Junior Clinical Fellow | Full time – 40 hours per week (None) | 05-Jun-23 |
| 287-AMED-133-23 | Consultant Rheumatologist with interest in Connective Tissue Diseases | NHS Medical & Dental: Consultant | Full time, Part time – 8 sessions per week (Monday, Tuesday, Thursday and Friday) | 07-Jun-23 |
| 287-AMED-124-23 | Health Care Assistant – Respiratory | Band 3 | Full time – 37.5 hours per week | 06-Jun-23 |
| 287-AMED-91-23 | Highly Specialised Cardiac Physiologist | Band 7 | Full time – 37.5 hours per week | 06-Jun-23 |
| 287-AMED-122-23 | Healthcare Assistant – Band 3 | Band 3 | Full time, Part time – 37.5 hours per week (days and night rotation) | 06-Jun-23 |
| 287-AMED-114-23 | Nursing Associate Band 4 | Band 4 | Full time, Part time – 37.5 hours per week | 01-Jun-23 |
| 287-AMED-126-23 | Staff Nurse – Stroke Assessment Centre | Band 5 | Full time, Part time – 37.5 hours per week | 04-Jun-23 |
| 287-AMED-46-23-A | Band 3 Healthcare Assistant – Ward 33 (Stroke) | Band 3 | Full time, Part time – 37.5 hours per week (full and part time hours available) | 06-Jun-23 |
| 287-AMED-107-23 | Senior Clinical Fellow in Hepatology | NHS Medical & Dental: Senior Clinical Fellow | Full time – 40 hours per week | 05-Jun-23 |
| 287-DSS-211-23 | Patient Appliances Admin Team Supervisor | Band 3 | Full time, Flexible working – 37.5 hours per week | 01-Jun-23 |
| 287-AMED-129-23 | Consultant Cardiologist | NHS Medical & Dental: Consultant | Full time – 40 hours per week | 11-Jun-23 |
| 287-PPU-9-23 | Associate Regional Pharmacy Procurement Specialist | Band 8c | Full time – 37.5 hours per week | 05-Jun-23 |
| 287-DSS-250-23 | Pharmacy Assistant – Stores and Dispensary Rotation | Band 2 | Full time – 37.5 hours per week | 05-Jun-23 |
| 287-CEF-170-23 | Admin Assistant | Band 3 | Full time – 37.5 hours per week (Office based) | 07-Jun-23 |
| 287-DEN-4-23-A | Registered Dental Nurse | Band 4 | Part time – 22.5 hours per week (Monday, Thursday and Friday.) | 07-Jun-23 |
| 287-CEF-229-23 | Senior Roster Co-ordinator | Band 5 | Full time – 37.5 hours per week | 08-Jun-23 |
| 287-RSUR-109-23 | Trainee Assistant Practitioner in Mammography Royal Liverpool | Band 4 | Full time – 37.5 hours per week | 08-Jun-23 |
| 287-RMED-89-23-A | Consultant Geriatrician – Peri-Op Care Older People undergoing Surgery | Consultant | Full time – 10 sessions per week (plus on call) | 29-Jun-23 |
| 287-VOL-13-23 | Complementary Therapist Volunteer | N/A | Part time, Flexible working, Other – 4 sessions per week (n/a) | 06-Jun-23 |
| 287-RMED-78-23-B | Consultant Geriatrician – Acute Frailty Care and Clinical Lecturer | Consultant | Full time – 10 sessions per week (plus on call) | 29-Jun-23 |
| 287-AMED-94-23 | Endosocopy Clinical Nurse Specialist | Band 6 | Full time – 37.5 hours per week | 08-Jun-23 |
| 287-RSUR-114-23 | Colorectal Cancer Support Worker | Band 4 | Full time – 37.5 hours per week | 08-Jun-23 |
| 287-ASUR-67-23 | Registered Nurse – Head & Neck Outpatients | Band 5 | Part time – 13 hours per week | 08-Jun-23 |
| 287-DSS-234-23 | Dispensary Pharmacy Technician | Band 4 | Full time – 37.5 hours per week | 01-Jun-23 |
| 287-DSS-200-23 | Radiographic Department Assistant | Band 3 | Full time – 37.5 hours per week (long days and weekends) | 01-Jun-23 |
| 287-RSUR-23-23-A | Nutrition Specialist Nurse | Band 6 | Full time – 37.5 hours per week (7 day working) | 01-Jun-23 |
| 287-CEF-235-23 | Facilities Manager | Band 8a | Full time – 37.5 hours per week (will be required to work as part of weekend cover rota at The Royal) | 08-Jun-23 |
| 287-RMED-153-23 | Staff Nurse – Renal Dialysis | Band 5 | Full time – 37.5 hours per week (long days 7am until 18.30pm) | 06-Jun-23 |
| 287-RMED-171-23 | Locum Consultant in Infectious Diseases & GIM | NHS Medical & Dental: Consultant | Full time – 10 sessions per week (10 PAs) | 06-Jun-23 |
| 287-DSS-257-23 | Operational Manager Aseptic Services | Band 6 | Full time – 37.5 hours per week | 07-Jun-23 |
| 287-PPU-11-23 | Digital Pharmacist (Medicines Use & Safety Team) | Band 8b | Part time, Home or remote working – 18.75 hours per week | 07-Jun-23 |
| 287-PPU-10-23 | Pharmacy Technician – Medicines Governance | Band 7 | Part time, Home or remote working – 30 hours per week | 07-Jun-23 |
| 287-DSS-260-23 | MSK Physiotherapist | Band 6 | Full time – 37.5 hours per week ((Annex 21 Training will be considered)) | 07-Jun-23 |
| 287-DSS-264-23 | Senior Physiotherapist (Static) – Major Trauma Centre | Band 6 | Full time – 37.5 hours per week (7 day service Mon-Sun – weekend working required on rota basis) | 07-Jun-23 |
| 287-RMED-95-23 | Senior Physiotherapist/Haemophilia | Band 7 | Full time – 37.5 hours per week | 05-Jun-23 |
| 287-DSS-262-23 | Dietitian | Band 5 | Full time – 37.5 hours per week (Flexible across 7 days) | 07-Jun-23 |
| 287-SMED-68-23-B | Senior Clerical Officer – Gastroenterology | Band 3 | Full time – 37.5 hours per week (Role to encompass 7 day service) | 07-Jun-23 |
| 287-PPU-5-23-A | Project Manager | Band 7 | Full time, Home or remote working – 37.5 hours per week | 02-Jun-23 |
| 287-DSS-612-22-C | Occupational Therapist | Band 5 | Full time – 37.5 hours per week (Flexible across 7 days) | 02-Jun-23 |
| 287-AMED-34-23-A | Information and Data Manager | Band 5 | Part time – 22.5 hours per week | 07-Jun-23 |
| 287-DSS-129-23-A | Patient Access Clerk | Band 2 | Full time, Part time – 37.5 hours per week (Monday – Friday 08:30 – 17:00) | 07-Jun-23 |
| 287-DEN-9-23-A | Registered Dental Nurse | Band 4 | Full time – 37.5 hours per week (Monday – Friday 08.45am – 17.15pm) | 07-Jun-23 |
| 287-LCL-26-23 | Senior Biomedical Scientist Haematology | Band 7 | Full time – 37.5 hours per week | 07-Jun-23 |
| 287-CEF-216-23 | Research Data Manager | Band 5 | Full time – 37 hours per week | 07-Jun-23 |
| 287-DSS-255-23 | Patient Access Clerk – Registration and Templates | Band 3 | Full time – 37.5 hours per week | 07-Jun-23 |
| 287-CEF-236-23 | Senior Catering Supervisor | Band 3 | Full time, Flexible working – 37.5 hours per week (Monday to Friday – 07.00 to 15.00) | 07-Jun-23 |
| 287-CEF-233-23 | Catering Assistant – Tower Block | Band 2 | Part time – 30 hours per week (07.30am to 15.00pm: Wednesday to Saturday) | 07-Jun-23 |
| 287-RSUR-104-23 | Digestive and Emergency Medical Secretary | Band 4 | Full time – 37.5 hours per week | 07-Jun-23 |
| 287-RMED-52-23 | Healthcare Assistant – BGH Ward 8 | Band 3 | Full time – 37.5 hours per week (days/nights/ weekends bank holidays) | 07-Jun-23 |
| 287-CEF-210-23 | Sterile Services Supervisor | Band 4 | Full time – 37.5 hours per week (37.5 hours per week working evenings 3pm – 11pm x 5 evenings Monday to Friday) | 07-Jun-23 |
| 287-RSUR-80-23 | Operating Theatre Practitioner | Band 5 | Full time – 37.5 hours per week (ON CALL , WEEKEND WORKING) | 07-Jun-23 |
| 287-RSUR-105-23 | Limb Reconstruction Fellow | Fellow | Full time – 40 hours per week | 07-Jun-23 |
| 287-DSS-251-23 | Highly Specialist Speech and Language Therapist – Inpatients | Band 7 | Full time, Flexible working – 37.5 hours per week (Requests for part time, flexible working, secondment will all be considered. A training post may be offered if appropriate (Annex 21).) | 05-Jun-23 |
| 287-DSS-253-23 | Weight Management Dietitian | Band 5 | Full time – 37.5 hours per week | 04-Jun-23 |
| 287-RMED-121-23 | Consultant Immunologist | Consultant | Full time – 10 sessions per week | 02-Jun-23 |
| 287-RMED-149-23 | Staff Nurse – Dialysis Unit | Band 5 | Full time – 37.5 hours per week (Flexible shift working, Monday to Saturday, long day shift pattern) | 06-Jun-23 |
| 287-RMED-160-23 | Consultant in Clinical Pharmacology & General Medicine | Consultant | Full time – 10 sessions per week (6PA Ward 8D & 4PA CRU) | 06-Jun-23 |
| 287-VOL-12-23 | Meet & Greet/Wayfinding Volunteer – Aintree Site | N/A | Flexible working – 3 hours per week (N/A) | 06-Jun-23 |
| 287-RMED-164-23 | Assistant Practitioner – AXESS Sexual Health | Band 4 | Full time – 37.5 hours per week | 05-Jun-23 |
| 287-CEF-232-23 | Senior Clinical Educator | Band 6 | Part time, Flexible working, Term time hours – 30 hours per week | 05-Jun-23 |
| 287-RSUR-106-23 | Ward Manager Nephrology & Renal Transplant | Band 7 | Full time – 37.5 hours per week | 05-Jun-23 |
| 287-RMED-133-23 | Staff Nurse – Infectious Diseases/Palliative Care/Haematology | Band 5 | Full time – 37.5 hours per week (Working Long Days, Nights, Occasional Short Shifts, and working on Bank Holidays) | 01-Jun-23 |
| 287-AMED-97-23 | Assistant Technical Officer | Band 3 | Full time – 37.5 hours per week | 06-Jun-23 |
| 287-AMED-82-23 | Acute Oncology Clinical Nurse Specialist | Band 7 | Full time – 37.5 hours per week | 06-Jun-23 |
| 287-RSUR-68-23 | Shoulder & Elbow Fellow | NHS Medical & Dental: Senior Clinical Fellow | Full time – 40 hours per week | 06-Jun-23 |
| 287-RMED-49-23-A | Fixed Term/Locum Consultant in Integrated Sexual Health | NHS Medical & Dental: Locum Consultant | Part time, Flexible working – 8.5 sessions per week | 04-Jun-23 |
| 287-RMED-154-23 | Deputy Office Manager – Acute and Emergency | Band 4 | Full time – 37.5 hours per week | 06-Jun-23 |
| 287-RSUR-91-23 | Call Centre Clerical Administrator | Band 2 | Full time – 37.5 hours per week | 06-Jun-23 |
| 287-RSUR-101-23 | HPB Specialist Nurse | Band 7 | Full time – 37.5 hours per week | 05-Jun-23 |
| 287-DSS-245-23 | Lead Radiopharmacist | Band 8b | Full time – 37.5 hours per week | 05-Jun-23 |
| 287-CEF-222-23 | Assistant Practitioner – Smoking Cessation | Band 4 | Full time – 37.5 hours per week (N/A) | 05-Jun-23 |
| 287-LCL-30-23 | Senior Biomedical Scientist Chemistry | Band 7 | Full time – 37.5 hours per week (The department covers a 24/7 shift system) | 05-Jun-23 |
| 287-DSS-246-23 | Senior Pharmaceutical Scientist / Pharmacist | Band 7 | Full time – 37.5 hours per week | 05-Jun-23 |
| 287-AMED-92-23 | Health care assistant | Band 3 | Full time – 37.5 hours per week | 05-Jun-23 |
| 287-CEF-211-23 | Sterile Services Assistant | Band 2 | Full time – 37.5 hours per week (Night shift x 5 nights – 10pm – 6am Monday to Friday) | 05-Jun-23 |
| 287-DSS-254-23 | Team Lead Occupational Therapist – Rehabilitation Unit | Band 7 | Full time – 37.5 hours per week (flexible across 7 days) | 05-Jun-23 |
| 287-RSUR-94-23 | Theatre Practitioner | Band 5 | Part time – 15.5 hours per week | 05-Jun-23 |
| 287-BANK-74-23 | Bank – Staff Nurse | Band 5 | Flexible working | 02-Jun-23 |
| 287-AMED-62-23-A | Assistant Practitioner | Band 4 | Full time – 37.5 hours per week (mon- fri) | 02-Jun-23 |
| 287-DSS-225-23 | Medicines Management Technician | Band 5 | Full time, Part time – 37.5 hours per week | 02-Jun-23 |
| 287-AMED-95-23 | Medical Secretary – Respiratory | Band 4 | Full time, Job share – 37.5 hours per week | 01-Jun-23 |
| 287-ASUR-37-23 | Staff Nurse – Orthopaedics | Band 5 | Full time – 37.5 hours per week (days and nights) | 01-Jun-23 |
| 287-PPU-6-23 | Senior Medicines Advice Pharmacist, NHS SPS Medicines Advice Service | Band 8a | Full time – 37.5 hours per week | 05-Jun-23 |
| 287-LCL-22-23-B | Consultant Haematopathologist | NHS Medical & Dental: Consultant | Full time – 11 sessions per week | 14-Jun-23 |
Mersey Care NHS Foundation Trust
The following opportunities can be applied for at: https://www.merseycare.nhs.uk/working-for-us/our-current-vacancies
| | | | |
| --- | --- | --- | --- |
| Job Title | Band/Salary | Job Category | Closing Date |
| Administrator | Band 3 | Administrative and Clerical | 01/06/2023 |
| Senior Nurse Practitioner | Band 6 | Nursing and Midwifery Registered | 01/06/2023 |
| Nursing Associate | Band 4 | Nursing and Midwifery Registered | 01/06/2023 |
| Caseload Holder | Band 6 | Nursing and Midwifery Registered | 01/06/2023 |
| House Keeper | Band 2 | Estates and Ancillary | 01/06/2023 |
| FMA – Domestic Assistant | Band 2 | Estates and Ancillary | 01/06/2023 |
| Domestic Assistant | Band 2 | Estates and Ancillary | 01/06/2023 |
| Medical Transcriptionist Team Leader | Band 4 | Administrative and Clerical | 01/06/2023 |
| Mental Health / Learning Disabilities Nurse Recruitment Event | Band 5 | Nursing and Midwifery Registered | 01/06/2023 |
| AHP Recruitment Event Aspen Wood | Band 3, Band 6 & Band 7 | Allied Health Professionals | 01/06/2023 |
| Community Mental Health Nurse | Band 6 | Nursing and Midwifery Registered | 01/06/2023 |
| Community Mental Health Nurse (homeless outreach Team) | Band 6 | Nursing and Midwifery Registered | 01/06/2023 |
| Specialist Occupational Therapist – Community Mental Health | Band 6 | Allied Health Professionals | 01/06/2023 |
| Healthcare assistant | Band 3 | Additional Clinical Services | 01/06/2023 |
| Housekeeper | Band 2 | Additional Clinical Services | 01/06/2023 |
| Senior Health Care Support Worker | Band 4 | Additional Clinical Services | 01/06/2023 |
| Trainee Nurse Associate Apprenticeship – Secure | Band 3 | Nursing and Midwifery Registered | 02/06/2023 |
| Locum Appoint for Service (LAS) Doctor – CT3 | Core Trainee (CT3) | Medical and Dental | 02/06/2023 |
| Mental Health/Learning Disability Nurse Recruitment Event Aspen Wood | Band 5 | Nursing and Midwifery Registered | 02/06/2023 |
| Band C Special Care – Specialist Dentist | Salaried Dentist – C | Medical and Dental | 02/06/2023 |
| Consultant Clinical Psychologist – Adult Community Mental Health | Band 8c | Allied Health Professionals | 04/06/2023 |
| Community Care Physician | Salaried GP | Medical and Dental | 04/06/2023 |
| Organisational Effectiveness Practitioner | Band 7 | Administrative and Clerical | 04/06/2023 |
| Specialist Nurse for Criminal Exploitation | Band 7 | Nursing and Midwifery Registered | 04/06/2023 |
| Clinical Team Manager – CYPMHS | Band 7 | Nursing and Midwifery Registered | 04/06/2023 |
| Clinical Lead – Telehealth | Band 8a | Nursing and Midwifery Registered | 04/06/2023 |
| Registered Nurse Associate | Band 4 | Nursing and Midwifery Registered | 04/06/2023 |
| Duty Practitioner Later Life and Memory Service | Band 6 | Nursing and Midwifery Registered | 04/06/2023 |
| Community Physical Health Clinical Team Leader | Band 7 | Nursing and Midwifery Registered | 04/06/2023 |
| Clinical Team Leader | Band 7 | Allied Health Professionals | 04/06/2023 |
| Clinical Team Manager – Knowsley CYPMHS | Band 7 | Nursing and Midwifery Registered | 04/06/2023 |
| Community Clerk | Band 2 | Administrative and Clerical | 04/06/2023 |
| Occupational Health Advisor | Band 6 | Nursing and Midwifery Registered | 04/06/2023 |
| Occupational Therapist | Band 5 | Allied Health Professionals | 04/06/2023 |
| Community Alcohol Health Worker | Band 4 | Additional Clinical Services | 04/06/2023 |
| Organisational Development/ Effectiveness Practitioner | Band 6 | Administrative and Clerical | 04/06/2023 |
| Specialist Speech and Language Therapist | Band 6 | Allied Health Professionals | 04/06/2023 |
| Staff Nurse | Band 5 | Nursing and Midwifery Registered | 04/06/2023 |
| Charge Nurse – Secure Care Division (*R&R incentives apply) | Band 6 | Nursing and Midwifery Registered | 04/06/2023 |
| Nurse Practitioner (Greater Manchester) | Band 5 | Nursing and Midwifery Registered | 04/06/2023 |
| Senior OE Practitioner | Band 8a | Administrative and Clerical | 04/06/2023 |
| Deputy Team Manager | Band 6 | Nursing and Midwifery Registered | 04/06/2023 |
| Older Adult Community Support Worker | Band 3 | Additional Clinical Services | 05/06/2023 |
| Administration Assistant | Band 2 | Administrative and Clerical | 05/06/2023 |
| Psychological Wellbeing Practitioner | Band 5 | Allied Health Professionals | 05/06/2023 |
| Early Intervention in Psychosis Practitioner | Band 5 | Nursing and Midwifery Registered | 05/06/2023 |
| Specialist Clinical Pharmacist, Primary Care (General Practice) | Band 7 | Additional Professional Scientific and Technical | 05/06/2023 |
| School Health Nurse | Band 5 | Nursing and Midwifery Registered | 05/06/2023 |
| Children Community Nurse | band 6 | Nursing and Midwifery Registered | 05/06/2023 |
| Psychological Wellbeing Practitioner | Band 5 | Allied Health Professionals | 05/06/2023 |
| Highly Specialist Occupational Therapist | Band 7 | Allied Health Professionals | 05/06/2023 |
| Specialist Clinical Pharmacist – Mental Health Services | Band 7 | Healthcare Scientists | 05/06/2023 |
| Administration Assistant | Band 2 | Administrative and Clerical | 05/06/2023 |
| Higher Level Pharmacy Technician Clinical Services | Band 5 | Healthcare Scientists | 05/06/2023 |
| Assistant Chaplain/Assistant Pastoral Support Worker | Band 5 | Allied Health Professionals | 05/06/2023 |
| Advanced Clinical Pharmacist, Secure Services Mental Health | Band 8a | Healthcare Scientists | 05/06/2023 |
| Advanced Clinical Pharmacist – Learning Disabilities | Band 8a | Healthcare Scientists | 05/06/2023 |
| Assistant Practitioner CEDAS | Band 4 | Allied Health Professionals | 05/06/2023 |
| Consultant Psychiatrist – Adult In-Patients (Brunswick Ward) | Consultant | Medical and Dental | 05/06/2023 |
| Advanced Clinical Pharmacist – Community Mental Health | Band 8a | Healthcare Scientists | 06/06/2023 |
| Community Consultant Old Age Psychiatrist | Consultant | Medical and Dental | 06/06/2023 |
| Specialty Doctor Mental Health Liaison Team | Specialty Doctor | Medical and Dental | 06/06/2023 |
| Assistant Site Manager | Band 4 | Estates and Ancillary | 06/06/2023 |
| Tissue Viability Caseload holder | Band 6 | Nursing and Midwifery Registered | 06/06/2023 |
| Learning Disability Nurse – Secure & SpLD | Band 5 | Nursing and Midwifery Registered | 06/06/2023 |
| Mental Health Nurse | Band 5 | Nursing and Midwifery Registered | 06/06/2023 |
| Children and Young Persons Wellbeing Practitioner | Band 5 | Allied Health Professionals | 06/06/2023 |
| Specialist Static Neurological Physiotherapist | Band 6 | Allied Health Professionals | 06/06/2023 |
| Step Forward Mental Health Lead | Band 7 | Nursing and Midwifery Registered | 06/06/2023 |
| CJLDT Support Practitioner | Band 4 | Additional Clinical Services | 07/06/2023 |
| Specialist Podiatrist | Band 6 | Allied Health Professionals | 07/06/2023 |
| Team Leader Practice Nurse Development Team | Band 7 | Nursing and Midwifery Registered | 07/06/2023 |
| Rehabilitation Assistant | Band 3 | Allied Health Professionals | 07/06/2023 |
| Unit Coordinator | Band 6 | Nursing and Midwifery Registered | 07/06/2023 |
| Lead Occupational Therapist | Band 7 | Allied Health Professionals | 07/06/2023 |
| Support Medical Secretary | Band 3 | Administrative and Clerical | 07/06/2023 |
| Ward Clerk | Band 2 | Administrative and Clerical | 07/06/2023 |
| Senior Data Warehouse Developer PLICS Data | Band 7 | Administrative and Clerical | 07/06/2023 |
| Advanced Nurse Practitioner – Learning Disabilities | Band 7 | Nursing and Midwifery Registered | 07/06/2023 |
| Rehabilitation Assistant | Band 3 | Allied Health Professionals | 08/06/2023 |
| Clinical Psychologist | Band 8a | Allied Health Professionals | 08/06/2023 |
| Operational Delivery Manager – Liverpool | Band 7 | Administrative and Clerical | 08/06/2023 |
| Multi Agency Safeguarding Hub Nurse | Band 6 | Nursing and Midwifery Registered | 08/06/2023 |
| Care Practitioner Out of Hours | Band 5 | Nursing and Midwifery Registered | 08/06/2023 |
| Mental Health international nurse recruitment | Band 5 (Band 4 to Band 5 on successful completion of OSCE exam) | Nursing and Midwifery Registered | 08/06/2023 |
| Mental Health Practitioner | Band 6 | Nursing and Midwifery Registered | 08/06/2023 |
| Recruitment Event for Hartley Hospital 10th June 2023 | Band 3 – Band 6 | Nursing and Midwifery Registered | 09/06/2023 |
| Mental Health Nurse Recruitment Event – Ashworth | Band 5 | Nursing and Midwifery Registered | 09/06/2023 |
| Referral Administrator | Band 3 | Administrative and Clerical | 11/06/2023 |
| Specialist Senior/Preceptor Clinical Psychologist | Band 7/8a Preceptorship | Allied Health Professionals | 11/06/2023 |
| Caseload Holder – Out of Hours District Nursing Team | Band 6 | Nursing and Midwifery Registered | 11/06/2023 |
| Senior Nurse Practitioner | Band 6 | Nursing and Midwifery Registered | 11/06/2023 |
| Assistant Psychologist Step Forward for Early Help | Band 4 | Allied Health Professionals | 11/06/2023 |
| Operational Manager | Band 8a | Nursing and Midwifery Registered | 11/06/2023 |
| Discharge Co-ordinator | Band 6 | Allied Health Professionals | 12/06/2023 |
| Senior Occupational Therapist | Band 6 | Allied Health Professionals | 12/06/2023 |
| Assistant Psychologist (Fixed Term) Sefton/Kirkby Step Forward | Band 4 | Allied Health Professionals | 12/06/2023 |
| Primary Care Mental Health Practitioner | Band 6 | Nursing and Midwifery Registered | 12/06/2023 |
| Research & Innovation Contracts Manager | Band 7 | Administrative and Clerical | 13/06/2023 |
| Research Programme Officer | Band 6 | Administrative and Clerical | 13/06/2023 |
| Care Practitioner Out of Hours | Band 5 | Nursing and Midwifery Registered | 13/06/2023 |
| Referral Management Advisor | Band 3 | Administrative and Clerical | 14/06/2023 |
| Freedom to Speak up Guardian | Band 7 | Administrative and Clerical | 14/06/2023 |
| Ward manager | Band 7 | Nursing and Midwifery Registered | 14/06/2023 |
| Consultant Psychiatrist | Consultant | Medical and Dental | 14/06/2023 |
| Consultant in General Adult Psychiatry – Knowsley Recovery Team | Consultant | Medical and Dental | 15/06/2023 |
| Consultant Psychiatrist in Perinatal Psychiatry | Consultant | Medical and Dental | 15/06/2023 |
| Consultant Psychiatrist | Consultant | Medical and Dental | 15/06/2023 |
| Consultant Psychiatrist – Adult In-patients Broadoak Unit | Consultant | Medical and Dental | 15/06/2023 |
| Consultant Psychiatrist – Female Low secure unit | Consultant | Medical and Dental | 15/06/2023 |
| Community Consultant Old Age Psychiatrist | Consultant | Medical and Dental | 15/06/2023 |
| Community Equipment Assistant Warehouse | Band 2 | Estates and Ancillary | 18/06/2023 |
| Highly Specialist Senior Clinical Psychologist/Preceptorship | Band 8a (Band 7-8a preceptorship) | Additional Professional Scientific and Technical | 18/06/2023 |
| Ward Manager | Band 7 | Nursing and Midwifery Registered | 18/06/2023 |
| Senior Clinical Nurse Inpatients | Band 6 | Nursing and Midwifery Registered | 18/06/2023 |
| Pathways Advisor | Band 4 | Administrative and Clerical | 18/06/2023 |
| CAMHS Recruitment Event 23rd June 2023 | Band 5 – Band 8a | Nursing and Midwifery Registered | 19/06/2023 |
| Clinical / Counselling Psychologist | Band 7 – 8a | Allied Health Professionals | 19/06/2023 |
| Advanced Clinical Pharmacist – Step Forward Service | Band 8a | Healthcare Scientists | 19/06/2023 |
| Specialist Speech & Language Therapist | Band 6 | Allied Health Professionals | 20/06/2023 |
| Perinatal Mental Health Practitioner | Band 6 | Nursing and Midwifery Registered | 22/06/2023 |
| Clinical Psychologist (Liverpool Step Forward Service) | Band 8a | Allied Health Professionals | 25/06/2023 |
| Consultant Psychiatrist – Old Age (Inpatients) | Consultant | Medical and Dental | 26/06/2023 |
| Advanced Clinical Practitioner | Band 8a | Nursing and Midwifery Registered | 26/06/2023 |
| Consultant Psychiatrist | Consultant | Medical and Dental | 26/06/2023 |
| Consultant Psychiatrist in Learning Disabilities | Consultant | Medical and Dental | 26/06/2023 |
| Consultant Psychiatrist | Consultant | Medical and Dental | 26/06/2023 |
| Locum Consultant Psychiatrist | Consultant | Medical and Dental | 26/06/2023 |
| Consultant Psychiatrist Adult Inpatients | Consultant | Medical and Dental | 26/06/2023 |
| Consultant Psychiatrist – Anfield/Norris Green CMHT | Consultant | Medical and Dental | 26/06/2023 |
| Consultant Adult Psychiatrist | Consultant | Medical and Dental | 26/06/2023 |
| Mental Health Nurse – Low Secure | Band 5 | Nursing and Midwifery Registered | 28/06/2023 |
| Healthcare Assistant | Band 3 | Additional Clinical Services | 29/06/2023 |
| Senior Nurse Practitioner | Band 6 | Nursing and Midwifery Registered | 03/07/2023 |
| Social Worker | Band 6 | Allied Health Professionals | 03/07/2023 |