ROBOT BEATING CAREERS: SPORTS SCIENTIST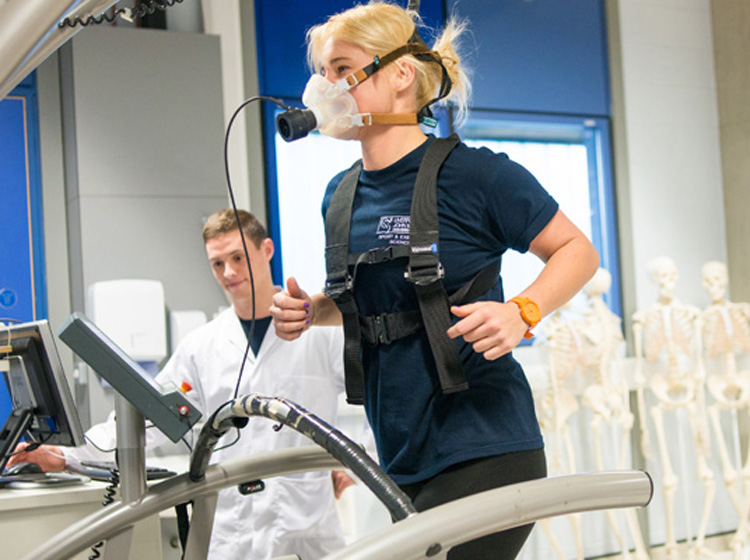 August 15, 2023
Add to Bookmarks
We look at the rise of Artificial Intelligence (AI) and over a series of articles ask what careers beat the robots…
Estimated Reading Time:
4
minutes
The robots are coming. In fact, they are here.
Robots are increasingly being used by businesses to improve the efficiencies of their operations and employ less people. We look at the rise of Artificial Intelligence (AI) and over a series of articles ask what careers beat the robots.
In this article, we examine a career in personal training.
Technology is advancing at the most rapid pace in human history. Robots are being built with artificial intelligence to mimic what humans can do. Businesses are adopting this technology as it improves efficiencies and means they can use less people. A report by Goldman Sachs written in March suggests that generative AI could automate the equivalent of 300 million full time jobs.
What is AI and why should you be aware of it?
It's a machine's ability to process complex algorithums and make decisions based upon them. AI is being used commonly in the first sift of the recruitment process as systems can be programmed to look for particular characteristics. If you have heard of ChatGPT, that's an AI system. It is a chatbot that uses natural language processing to create human-like conversation. It can respond to questions and compose various written content, including articles, social media posts, essays, code and emails. ChatGPT is very good at doing things better than humans, such as coding, designing and analysing. It's a game changer because it is likely to replace jobs that AI could not do before its creation.
The Brookings Institution, in their report called "Automation and Artificial Intelligence: How Machines Affect People and Places," claimed it is possible to automate a quarter of jobs in America. The rise of AI is not going to see robots taking over the entire job market. But, it does mean businesses are going to need less people to do the same roles. If you want to plan a future proof career then you need to look at things AI is not good at and also what new jobs the rise of this technology creates.
Technology has driven the creation of around 85% of employment growth over the last 80 years. In the 1940s there was no internet or mobile phones for example. Nobody knew what a website designer was or an App developer.
The McKinsey Global Institute looked at skills and attitudes that helped secure the best careers in the future. They found that university graduates, on average, possess more of these. The skills and attitudes they identified included: digital literacy; programming literacy; data analysis and statistics; motivating different personalities; inspiring trust; driving change and innovation; energy, passion and optimism; collaboration; digital learning and humility. So, with these attributes in mind it's useful to begin to look at how you can build them and what degrees and careers are robot beating. Importantly, you should not be waiting for the opportunities to arise. You should be ahead of the curve to be at the forefront of progress and innovation.
The first career to take a look at is being a Sports Scientist of the future.
A degree in sport and exercise opens a world of jobs from coaching to rehabilitating injured people. Social media has made people more body conscious and increased the demand to be fit and healthy. Assisting them to achieve these goals is beyond the scope of AI.
Sports scientist students learn about nutrition, training principles, weight control, and specialised skills to work with different groups such as children, older adults or individuals recovering from physical injuries. They also learn how to use physical activity and therapeutic exercises to restore and maintain people's health. Liverpool John Moores University offers a Sport and Exercise Science with Foundation Year (Hons) degree. Students who study this also have the training to work in the sports industries with athletes, coaches and governing bodies. They help improve elite athletes' performance or work in communities promoting healthy lifestyles.
Importantly a degree in sports science will also build robot beating soft skills. These are transferable skills that are sought after by business. They include thinking outside the box, problem solving and people skills.
It's time to begin planning you robot beating career. Why not take a look at sports Science as one of your options?