SECTOR BASED WORK ACADEMIES HELP MAJOR COMPANIES RECRUIT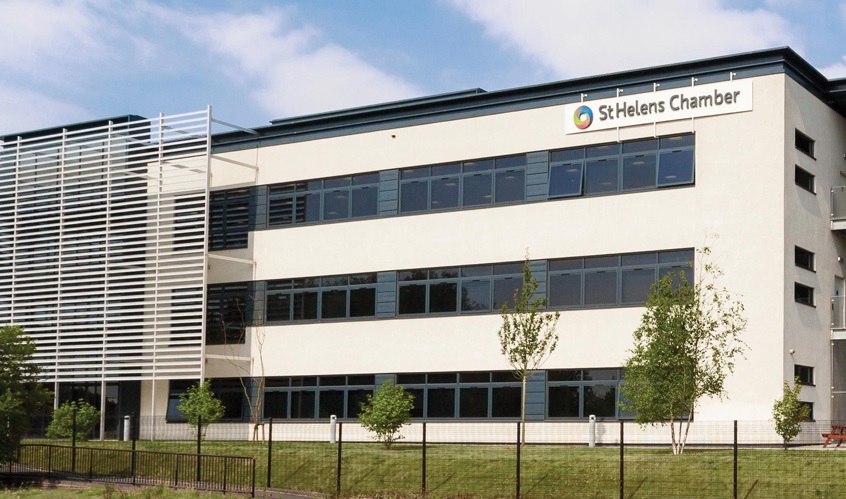 Estimated Reading Time:
3
minutes
Have you heard of sector based work academies? They offer a great opportunity to get guaranteed interviews for a job with major companies.
We look at St. Helen's Chamber of Commerce's most recent Sector Based Work Academy with Marks & Spencer.
Fifteen candidates from across the Liverpool City Region have attended a Sector Work Based Academy organised by St. Helens Chamber for Marks & Spencer. They will have a guaranteed interview for a position on the shop floor of the New M&S store opening in Liverpool ONE.
Sector Work Based Academies are proving successful for both job seekers and companies alike.
They involve a short programme of training that helps companies to find the right candidates with aptitude for the role and an ability to pick up key skills required for the job. Importantly a Sector Work Based Academy gives candidates a real flavour for the role, so they can decide whether it's a career for them and flourish in their chosen sector. 
Sector Work Based Academies, as the name suggests, are proving a hit across a wide range of different sectors.
The most recent is in retail for Marks & Spencer who needed talented Customer Service Assistants. In their search for people across the Liverpool City Region to fill fifteen positions they have worked with St. Helen's Chamber who suggested the Sector Based Work Academies as an effective recruitment tool to find the right people.
The innovative Sector Work Based Academy programmes combine short training courses that equip candidates with the exact skills the employer is looking for.
The programme helps candidates to develop skills that are needed for the roles on offer. They gain a nationally recognised qualifications and having access to expert CV and interview advice. This is invaluable because on successful completion of the programme they get a guaranteed interview for the job.
Mike Unsworth is the Career Development Manager at St Helens Chamber. He has seen the difference Sector Work Based Academies have made to the recruitment process, getting the right people into the right roles. "We've seen great success with these programmes previously, and are pleased to have helped Marks and Spencer find great candidates for their new premises," he said.
The recruitment process began with an information session for potential applicants in Liverpool City Centre. "The information session at MYA on Hanover Street, gave candidates a chance to come along and chat to our team of Careers Advisers to see whether the course and roles were the right fit for them. They were able to ask any questions they had and sign up to the programme on the day too," explained Mike.
All the training was delivered in Liverpool City Centre at MYA for 6 days in June. This was followed by a taster day at Marks and Spencer's Church Street store, so candidates could put their new skills into practice," revealed Mike.
The Customer Assistant roles are permanent positions with varied day to day duties. At the heart of the role is making sure Marks and Spencer's customers enjoy a great shopping experience and that the store run smoothly.
The Sector Work Based Academy proved very successful and Marks & Spencer now have 15 talented Customer Service Assistants in their new Liverpool ONE store.